Israel Railways Buys 74 TWINDEXX Vario Coaches
Bombardier Transportation and Israel Railways (ISR) have signed a contract for 74 additional TWINDEXX Vario double-decker coaches.
This order is part of a framework agreement that the two parties signed in October 2010. It is worth around 147 million euros (166 million USD). Bombardier says it will deliver all 74 coaches by December 2021.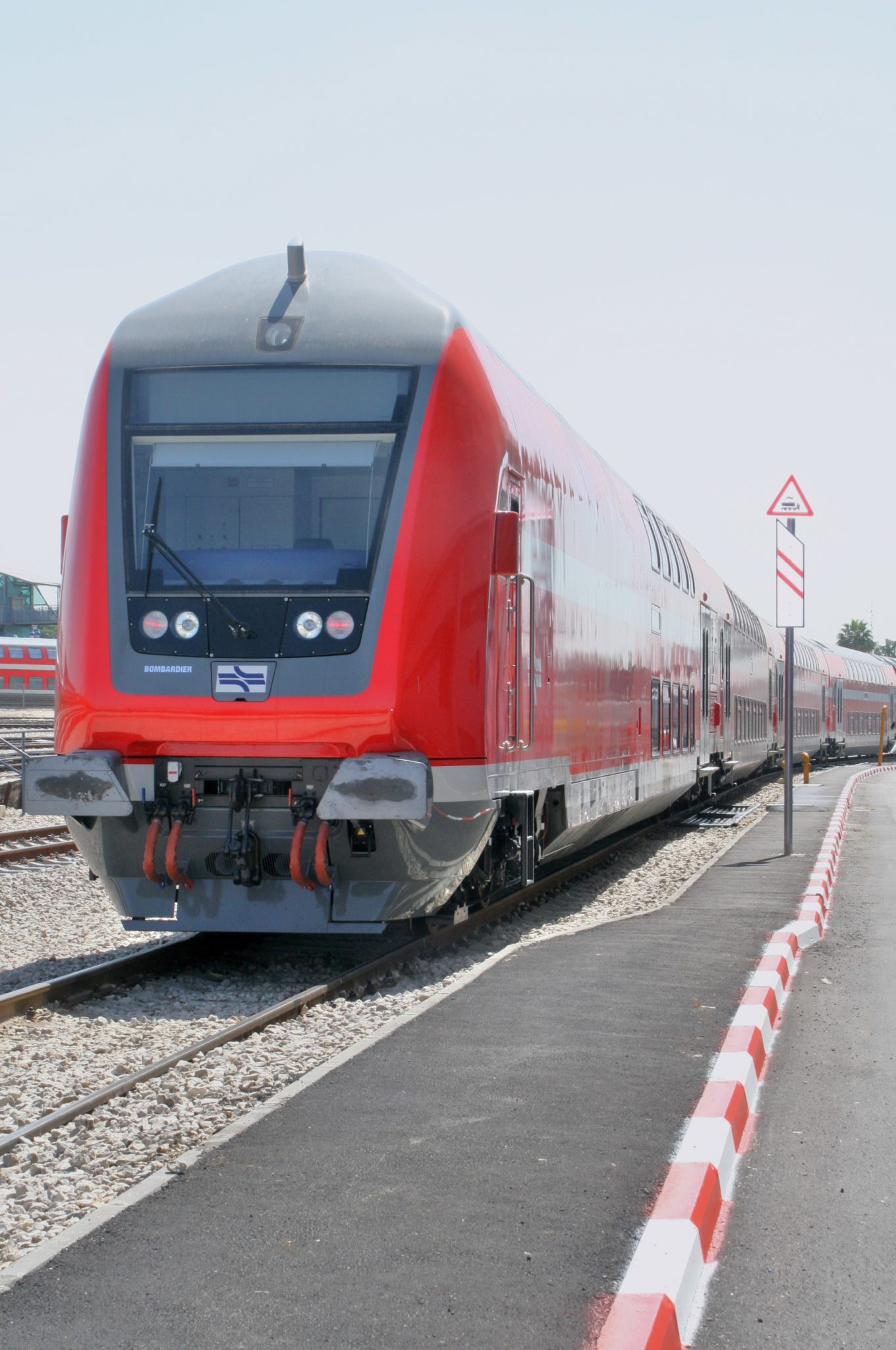 TWINDEXX Vario Order
Of the 74 coaches, 11 will be control cars. Israel Railways can operate these with Bombardier TRAXX electric locomotives. However, they are also compatible with diesel locomotives. A further 11 coaches will feature dedicated space for passengers with reduced mobility. Lastly, Bombardier will supply 52 trailer cars.
Another aspect of this order is that Bombardier will re-design the driver's desk in the control car to make it identical to the desk in the TRAXX locomotives.
Thanks to this single-car approach, Israel Railways can configure its locomotive-hauled trains to match passenger volumes. The eight-car trains currently in service can all seat 1,000 passengers. These trainsets are based on a platform concept that is in use throughout Europe. In daily service in Israel, they of course comply with all the current safety and efficiency standards. Increasing the capacity on Israel's rail network helps address the congestion problem in the country.
This new order brings the total number of Bombardier double-decker TWINDEXX Vario coaches that Israel Railways owns to 586.
Bombardier Service Depot
Bombardier maintains a service depot in the city of Haifa. This depot is currently upgrading 293 of ISR's existing fleet of double-decker coaches so that they can run at speeds of 160km/h and take electric traction.
Michael Fohrer, President Central and Eastern Europe and Israel at Bombardier Transportation, said:
"We are very proud to have signed a seventh consecutive order with Israel Railways, a result of exemplary collaboration and customer satisfaction. It is testimony to the superior quality and reliable performance in customer service of all coaches delivered up to this point."
Eran Cohen, Chief Country Representative Israel at Bombardier Transportation, said:
"Sustainability over the entire lifecycle, safety, reliability, higher capacity and performance; those are the ingredients that make our double-deck TWINDEXX Vario trains so successful. We are grateful that Israel Railways has once more decided to put their trust into this well-proven product and the team behind it."
Bombardier's Görlitz site, its competence centre for carbody production, and its Bautzen site, its industrial lead site for serial production, both in Germany, will contribute to this order.
Bombardier also plans to develop its local supply base in Israel. Beyond that, it wishes to support the railway industry in Israel as a whole, e.g. by increasing the involvement of its final assembly site in the country.
Also read: