Bombardier to Upgrade New Generation Rollingstock | Railway-News
Bombardier has signed a contract with the government of Queensland to modify and upgrade the trains for the New Generation Rollingstock (NGR) programme.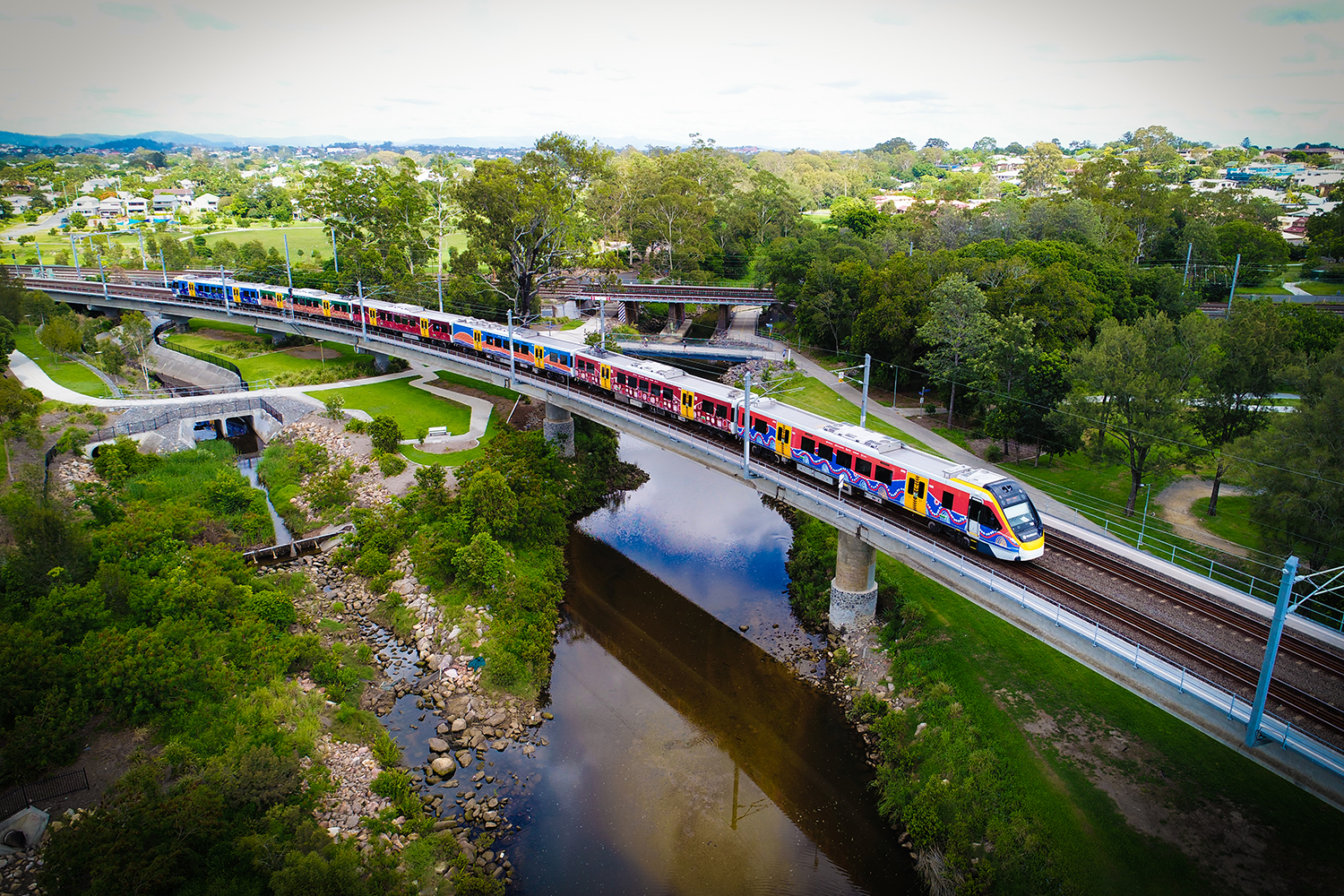 The government of Queensland is currently introducing the New Generation Rollingstock trains on the South-East Queensland network. However, it wishes some modifications and improvements to be made. As a result, it has signed a contract with Bombardier worth 361 million AUD (255 million USD, 228 million euros) for the design, delivery and maintenance of the trains.
Bombardier will deliver on this contract as the leading partner of the Qtectic consortium, which is fulfilling the NGR project. Bombardier will now modify the Queensland trains in collaboration with Downer EDI.
Queensland Trains Modifications
The Queensland Department of Transport and Main Roads (TMR) has requested the modifications. For example, it wants a different toilet design. Specifically, Bombardier is to alter them to improve disability access. Each six-car train will also get a further toilet to make access for passengers with reduced mobility easier.
New Generation Rollingstock Features
The NGR trains will have a capacity of 964 in the six-car configuration. The trains for Queensland will also come with wifi, CCTV and LCD infotainment. An additional accessibility feature is the 12 spaces specifically for mobility aids.
Wendy McMillan, President, Southeast Asia and Australia, Bombardier Transportation, said:
"The significance of the NGR project in Queensland cannot be understated. With 70 percent of Queensland's future population growth targeted in the South-East region, the NGR fleet will bring a significant 26 percent capacity increase to the South-East Queensland rail network to meet the growing demand for rail services. It's a game-changing project for Queensland and Bombardier is proud to be delivering it."
Paul Brown, Project Director for Queensland New Generation Rollingstock, Bombardier, said:
"Bombardier is proud to partner with Queensland Government to deliver the new generation trains to the passenger rail network. This order is an important request from our customer, and we will continue to work closely with them to deliver the NGR project in line with the enhanced specifications set out by the Queensland Government."
Also take a look at these New Generation Rollingstock Project articles:
Further News about Bombardier Transportation in Australia: