Brussels: STIB Buys Additional 30 FLEXITY Trams
The Brussels Transportation Company (STIB) has placed an order with Bombardier Transportation for 30 additional FLEXITY trams.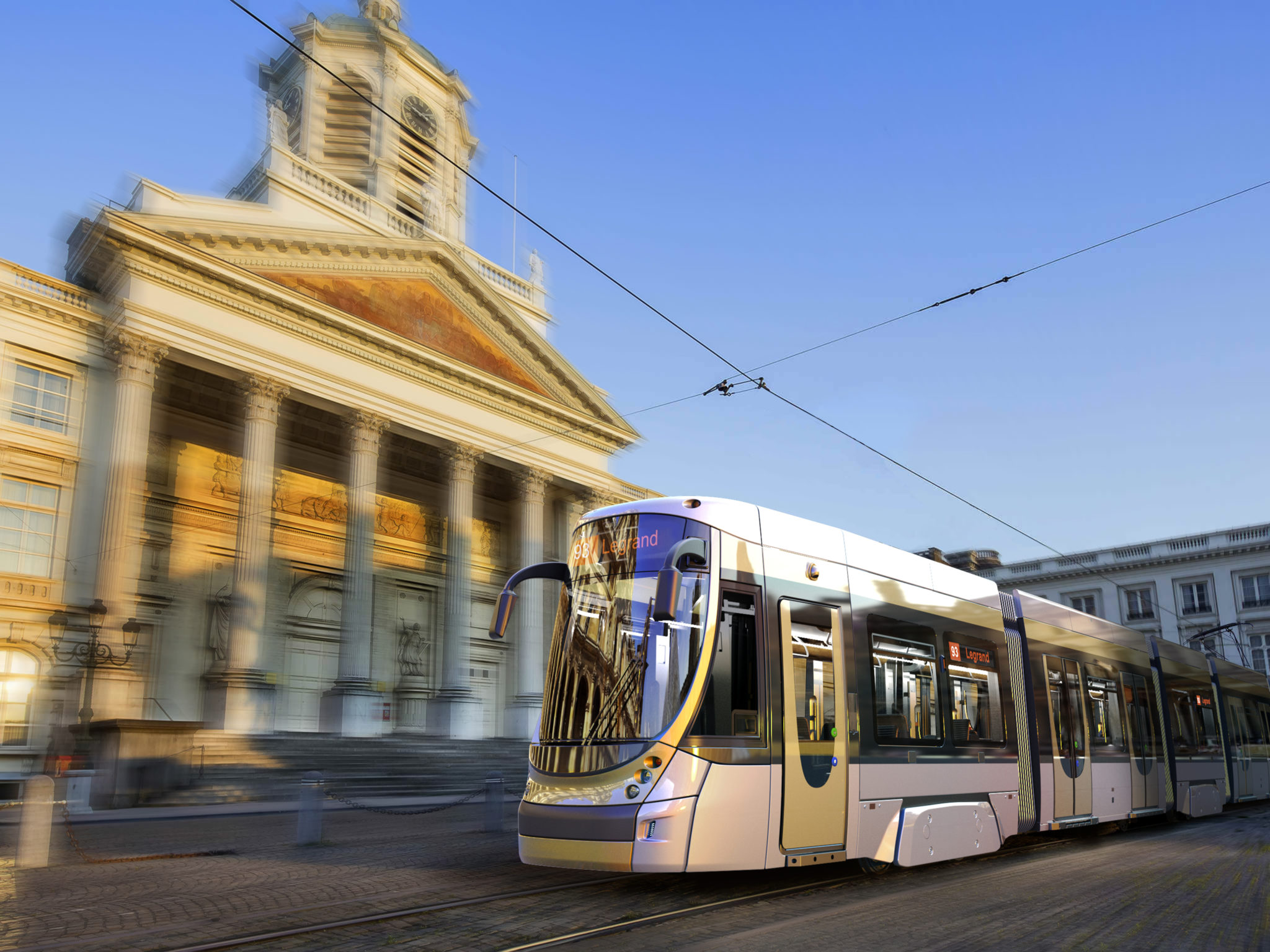 This order is part of a framework agreement that the two parties signed in April 2018. The framework contract covered a maximum of 175 trams. The initial order STIB placed (also in April 2018) was for 60 trams.
This current order is worth around 67 million euros (75 million USD). Bombardier says it will start delivering these trams starting in December 2020. The units will be five-car trams with a total length of 32 metres.
Thomas Ryckalts, President of the STIB Board, said:
"After a first order for 60 new trams, the STIB board took a decision in favor of our passengers by ordering 30 additional trams. These new vehicles will reinforce our mobility offering to the benefit of all."
Laurent Bouyer, President of Bombardier Transportation France and Benelux, said:
"We are proud to be a key player in the ongoing mobility improvements for the city of Brussels. This additional order shows the confidence STIB has in our FLEXITY platform. The public showed much enthusiasm as they explored their new tram mockup that was on display in early May in Brussels."
Bombardier FLEXITY Trams for Brussels
The trams for STIB will have a bright, spacious interior. Bombardier is always trying to increase capacity and provide more space for passengers with reduced mobility. It also wants to improve the ability of passengers to move around inside the tram during peak travel times.
The FLEXITY trams will come with a high-contrast LCD information display. To keep passengers comfortable, they will also feature an intelligent climate system with smart sensors. The FLEXX bogies meanwhile will ensure a smooth ride.
FLEXITY Safety Features
Not only is the driver's cab more comfortable. It also has an improved field of vision. The Obstacle Detection & Assistance System (ODAS) will help the driver. It comprises cameras and sensors that detect passengers, vehicles and other obstacles near the tram.
Bombardier has equipped these trams with a soft nose. This means citizens around the trams will also be safer.
Bombardier has supplied more than 400 trams to Brussels Transportation Company so far, starting in the 1970s.
Also read: