Bombardier Transportation has appointed Makgola Makololo as the Managing Director for South Africa.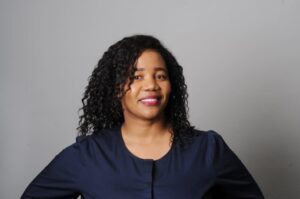 In this role, she will be in charge of the company's strategy development and deployment in the country.
Makgola Makololo's prior experience includes Acting Deputy Director General at the Department of Public Enterprises, in the energy business.
Andy DeLeone, President, Europe, Middle East, Africa and India Region, said:
"We are delighted to welcome Makgola Makololo to Bombardier as Managing Director for South Africa; her leadership experience and award laden career makes her a great addition to our senior team.
"Makgola Makololo has been a trusted leader and proven business partner in South Africa for more than 15 years, and this appointment brings Bombardier the opportunity to refresh and strengthen its business relationships with its customers, rail operators and industry partners, and focus on sustainable business growth."
Stepping down from the Managing Director role is Aubrey Lekwane, who is moving to another position within Bombardier Transportation. He will become Head of Institutional Relations for South Africa.
Kees Van der Snel, Head of Commercial, EMEAI Region, Bombardier Transportation, said:
"I sincerely thank Aubrey Lekwane for his leadership in South Africa and for his ongoing contribution to Bombardier. Our newly strengthened leadership team in South Africa will take a customer centric approach to develop innovative and sustainable solutions for mobility to support the local rail market evolution."
Also read: