Last of 30 B-Series Trains for Transperth Delivered
The Bombardier-EDI Downer joint venture, EDI Rail Bombardier Transportation Pty Ltd, has delivered the last of 30 B-Series electric multiple units to Western Australia's Public Transport Authority (PTA).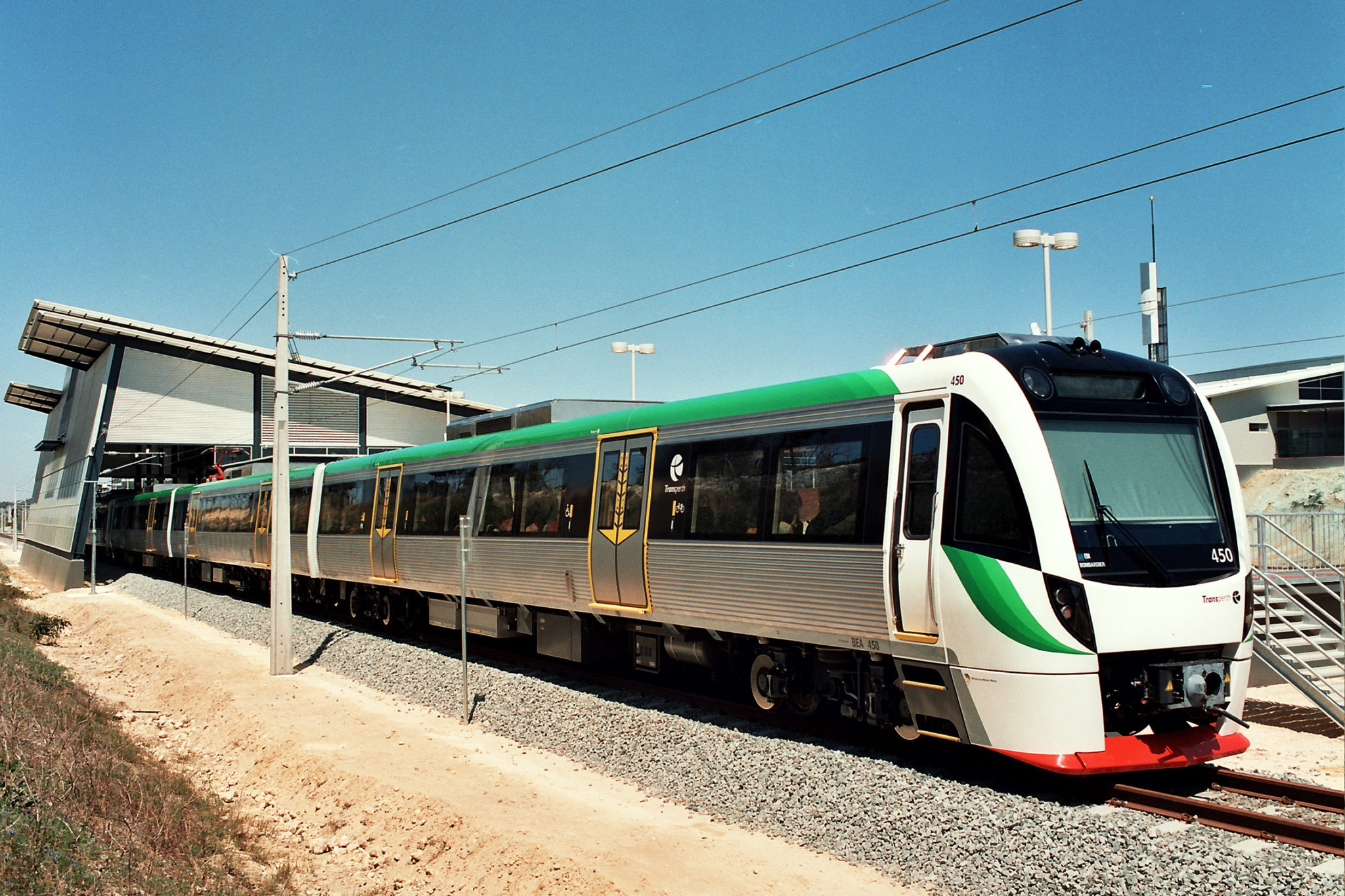 The contract for the 30 railcars dates back to 2016. The Minister of Transport, Planning and Lands, Western Australia, Rita Saffioti, and Elwyn Gearon, General Manager, Transperth Train Operations, attended the celebrations, which took place at the Nowergup Rail Depot.
Transperth B-Series EMU
The joint venture began working on Perth's B-series trains 15 years ago. The first order from 2004 was for 31 three-car trainsets. Following this final delivery, there will be 78 B-series trains in operation. Manufacturing took place at the Downer facility in Maryborough, Queensland. Bombardier, meanwhile, was responsible for electrical pre-assembly. It performed this work at its site in Dandenong, Victoria.
The Bombardier-EDI Downer JV will provide maintenance services for both the A-series and B-series fleets until 2026.
Wendy McMillan, President, South East Asia and Australia region, said:
"We are very proud to complete the delivery of the B-Series EMU train fleet to the full satisfaction of PTA and providing a comfortable and reliable transport solution for over 60 million commuters every year." She added, "Bombardier and PTA have worked together for over 30 years and we will continue as long-term partners on local initiatives including development of skilled and sustainable jobs, building a strategic supplier base, enhancing engineering capabilities and offering new technologies and expertise to the important Western Australia mobility ecosystem."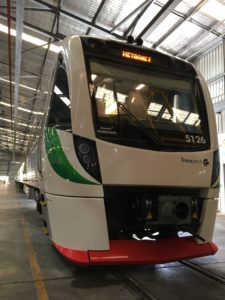 The B-Series: A 15-Year Contract
The 15-year journey for Perth's B-series train sets included the design, assembly and maintenance by the Bombardier Joint Venture (JV) in Australia. The trains have been manufactured at Downer's facility in Maryborough, Queensland, with electrical pre-assembly work undertaken by Bombardier at its Australian manufacturing facility in Dandenong, Victoria. With an initial order of 31 three car trainsets, the first train entered service in 2004 and the final delivery will now see a total of 78 EMU trains in service. The Bombardier JV will also continue to provide Fleet Maintenance services to PTA for Transperth's A- and B- series train fleets until 2026 and employ over 130 people across three sites including Nowergup, which manages the maintenance of the entire B-Series fleet.
The B- series EMU platform has been locally designed by Bombardier in Australia. This latest delivery adds to the more than 1,200-strong EMU vehicle fleet of various designs already operating at high reliability and availability delivered across Queensland, Victoria, South Australia and Western Australia by Bombardier over the past 40 years.
Bombardier has been investing in Australia for more than 70 years. As a trusted rail industry partner with over 1,000 employees, Bombardier designs, engineers, manufactures and maintains rolling stock across Australia, along with providing signalling, rail equipment, asset management and through-life support to customers and operators.
Also read: