Deutsche Bahn Will Resume Acceptance of ICE 4 Trains
Railway News reported in April that DB had challenged Siemens Mobility and Bombardier to make improvements after it was found the ICE 4 cars did not meet the high quality standards agreed in their contracts. When Deutsche Bahn discovered the problem, it said it would halt acceptance of any further ICE 4 trains.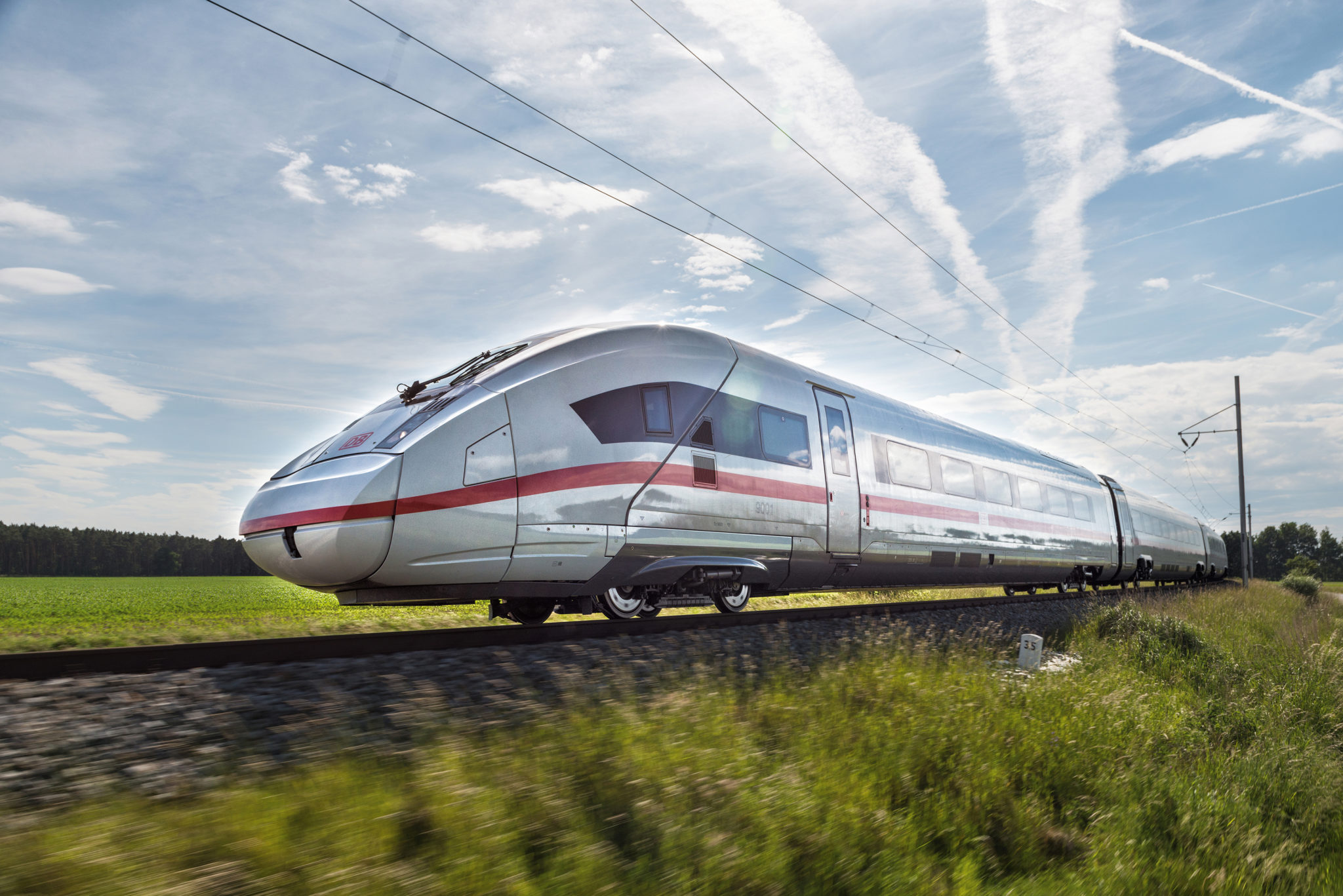 ICE 4 Acceptance
Deutsche Bahn (DB) will now recommence acceptance of the ICE 4 trains with immediate effect after having reached agreement with Siemens Mobility, Bombardier Transportation and the Federal Railway Authority (EBA) on the reworking and testing of welds on the ICE 4 body shells which had occasionally not reached the specified quality.
As the problem does not impede safe operation, the affected cars will still run passenger services.
The agreement means five ICE 4 trains will be accepted by DB over the coming days and will enter service. Consequently DB will have 30 ICE 4 trains available for use.
ICE 4 Body Shell Reworking
Bombardier Transportation will be responsible for the reworking measures, which will take place under warranty. Deutsche Bahn, Siemens and Bombardier are in the process of drawing up an in-depth timetable for the work. It is due to begin in 2020 with completion by mid-2023.
Quality Management
Both Bombardier Transportation and Siemens Mobility announced at the time that quality issues had come down in part to the quality management service.
German newspaper Die Zeit reported that news agency dpa had discovered the welding seam issues stemmed from the work of a single employee in a Polish factory.
Protection against quality issues
Siemens signed the contract with DB for the ICE 4 in 2011. The agreement covered 300 trains. In 2013 DB ordered additional cars to run in a 12-car formation instead of the originally planned 10-car configuration.
Newspaper Der Spiegel reported at the time that DB had wanted to protect itself against quality issues. It said it would only pay the full amount for a train once it was 100 percent working.
The first ICE 4 entered service with DB in December 2017. DB then ordered a further 18 seven-car trains in September 2018.
Also read: