RN: "What will you be focusing on at AusRAIL?"
Wendy McMillan, President, Southeast Asia and Australia Region: "We are proud to present Bombardier's latest innovations for sustainable mobility at the AusRail Rail Conference and Exhibition 2019.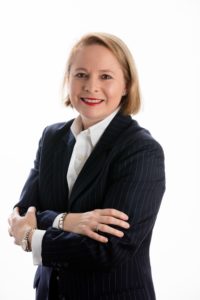 "We will discuss with customers, operators and government officials; our complete value chain of high-performing mobility solutions for Australian cities including trams, commuter trains and light rail applications as well as our full scope of services and signalling systems which have been helping our Australian customers minimise their operational costs and maximise revenues for decades.
"Bombardier is proud to forge long-term partnerships in Australia, built on a strong track record of delivery performance, best-in-class rail technology and value-adding long-term solutions; which has laid the foundation to further support Australian Governments great efforts to meet a higher demand for public transport to ensure the comfort and ease of every passenger's journey."
RN: "How do you view the strong infrastructure investment Australia is currently experiencing?"
Bombardier: "Australia also has an opportunity to become a major rail manufacturing hub with a strong focus from the government to invest in local content and railway infrastructure, including new trains, signalling systems and maintenance. Rail will play an important role in solving Australia's mobility needs, and Bombardier Transportation is keen to apply its local experience with global expertise to propel the country forward.
"As the cost of energy and the need to improve efficient performance are challenging rail operators globally, Bombardier is playing a key role in shaping sustainable mobility for the 21st century. "Responding to our customers' needs, we are delivering cutting-edge products to rail operators to optimize efficiency and environmental performance.
"Rail is the only sustainable transportation solution to many of today's environmental, social and economic challenges and Bombardier is looking forward to continuing to safely move millions of people across Australia."