CRRC-Bombardier JV Sign Contract for 19 APMs for Singapore
In March 2018 Bombardier Transportation signed a contract with Singapore's Land Transport Authority to upgrade the Bukit-Panjang Light Rapid Transit system.
CRRC Puzhen Bombardier Transportation Systems Co., Ltd (PBTS), a joint venture established by CRRC Nanjing Puzhen Ltd and Bombardier Transportation, has now signed a contract with Bombardier Transportation for the Bukit-Panjang Light Rapid Transit project, which is a subcontract of the original contract signed in March 2018.
PBTS's scope of this contract is as follows:
CRRC Puzhen Bombardier Transportation Systems Co., Ltd (PBTS), has signed a contract to deliver 19 INNOVIA APM 300R cars to the Bukit-Panjang Light Rapid Transit guideway in Singapore. The JV will also deal with train commissioning and quality assurance. Manufacturing will take place at the PBTS site in Wuhu, in China's Anhui province (southeast).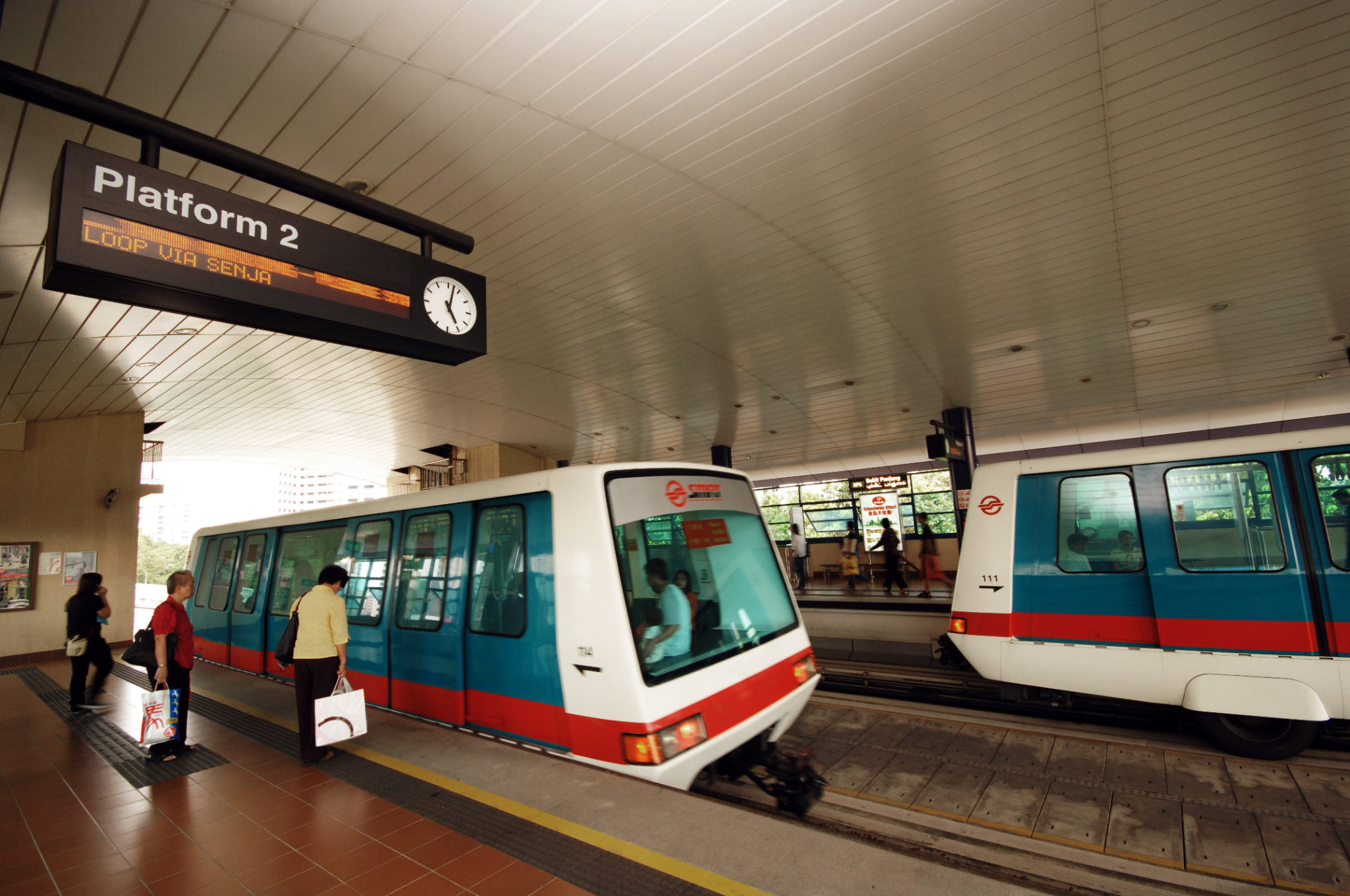 PBTS will deliver the automated people movers from September 2020 to October 2022, as set out in the contract. The LRT system in Singapore currently uses INNOVIA APM 100 rolling stock, which this new order will replace. The first INNOVIA APM 300R is expected to enter service in December 2022.
Bukit Panjang LRT Line
The light rapid transit guideway in Singapore is 7.6km long. The elevated system opened in 1999. It is electrified via 600V AC third rail power. The system owner is the Land Transport Authority, but the operator is SMRT Light Rail. Two of the stations on the system connect to Singapore's metro network.
INNOVIA APM 300R
There have been three generations of INNOVIA APMs, the APM 100, the APM 200, and now the APM 300. Each car will have four doors. The units will operate based on Bombardier's CITYFLO 650 system, a CBTC signalling system.
Also read: