Bombardier to Supply 20 TRAXX 3 Locomotives to European ROSCO
Bombardier is to supply 20 electric TRAXX 3 locomotives to European rolling stock leasing company Railpool. The contract also includes options for up to 20 further units. Using the list price, this means the orders have a combined total value of around 74 million euros. Bombardier is aiming to deliver the first locomotives in the second half of next year.
Torsten Lehnert, CEO, Railpool, said:
"This latest order increases Railpool's fleet of TRAXX locomotives to 217. Our first TRAXX locomotive was delivered in 2009 – since then we had very good experiences regarding performance, traction effort, efficiency and reliability with our TRAXX fleet. Based on this experience, we want to operate these additional locomotives on the most important European freight corridors, connecting several main European harbors."
Mike Niebling, Director Sales, Locomotives, Bombardier Transportation, said:
"We are pleased that we can continue the very successful collaboration with Railpool, one of our largest locomotive customers in the freight ecosystem. Railpool has contributed significantly to the development of our TRAXX platform over the last decade. This strategic partnership helps Railpool to enter new markets, achieve a broader offering and a higher capacity – based on our mobility solutions."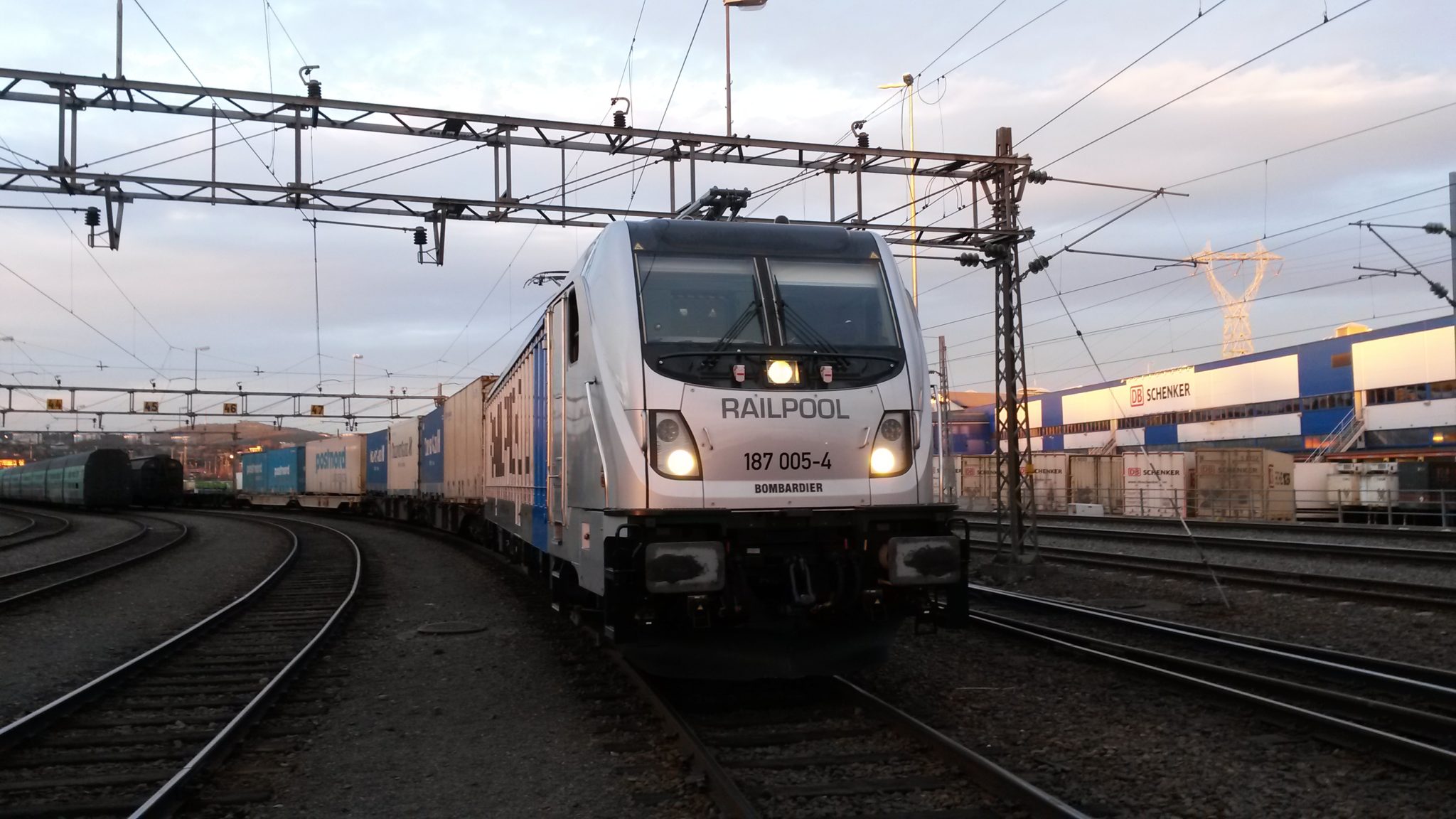 Bombardier's TRAXX 3 Locomotives
Bombardier says its TRAXX 3 platform is the most modern four-axle locomotive platform in Europe. It comes in three different models: the TRAXX AC3, the TRAXX MS3 and the TRAXX DC3. All of these have an optional last mile capability – a support diesel engine to bridge non-electrified tracks. The rolling stock manufacturer has sold more than 2,300 TRAXX locomotives in Europe to date. Bombardier first introduced its TRAXX 3 platform in Germany in July 2018.
Bombardier engineers have designed the TRAXX 3 platform to be fully compatible with the freight industry's latest digital maintenance solutions. Smart platforms based on condition-based maintenance, big data and IoT technology compile data from the locomotive and the railway infrastructure. They then monitor the locomotive's health in real time and are able to predict maintenance interventions. At the same time they are able to guarantee maximum fleet performance and availability.
Read: Bombardier to Sell 33 TRAXX Locomotives to French ROSCO Akiem