Bombardier Transportation has launched an investment and hiring plan to modernise and increase production capacity at its factory in Bruges, Belgium.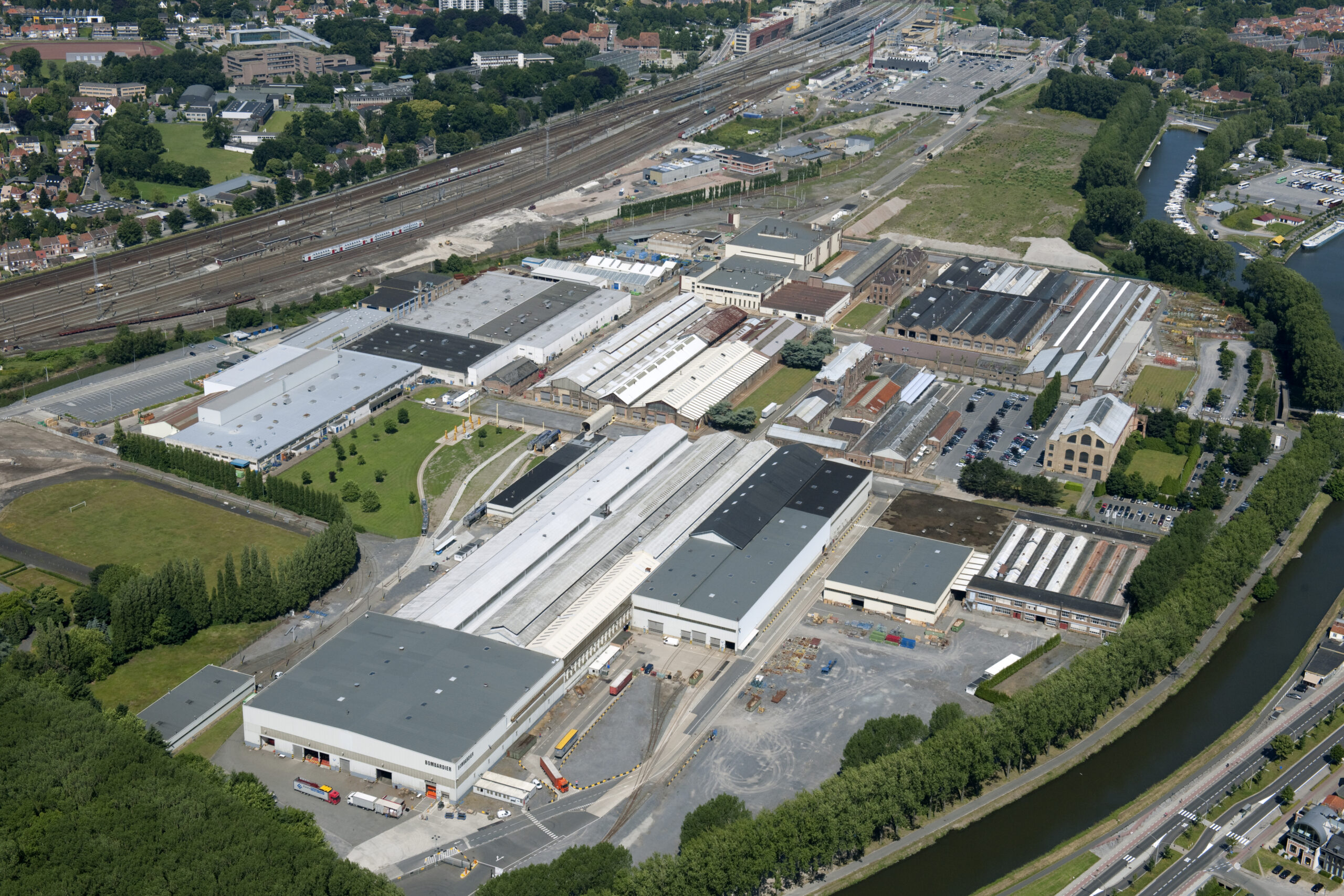 The company will pump more than six million euros into the site. The plan also includes hiring at least 180 further employees.
Laurent Bouyer, President, Bombardier Transportation France and Benelux, said:
"This plan is for us, as much an industrial necessity as a belief about the future.
"Despite the context of the coronavirus crisis, Bombardier is committed to moving forward with an ambitious plan for the transformation and sustainability of the Bruges site. This demonstrates the vitality of our industrial site and an unprecedented opportunity to modernize our production facilities, thanks to digital processes, cyber-tools and eco-friendly solutions."
The Bruges site will manufacture 204 M7 coaches for Belgian operator SNCB. This is 18 months of work for the factory. This contract, won in December 2020, underlines the importance of investing in the production capabilities at the site, added Michel Huyghe, the site director and head of operations for the Bruges facility.
By summer 2021 Bombardier's production capacity should have increased. The investment will:
pay for a new production line for single-decker coaches and the SNCB M7 cars
fund new, modern, more efficient tools
pay for new workstations, e.g. a painting presentation station and a specific workstation for customer acceptance
invest in modernising maintenance workshops, particularly for TRAXX locomotives (Bruges is a European Centre of Excellence within Bombardier for these locomotives)
Bombardier will hire at least 180 employees to meet the increased production needs, both with regards to volume and skills. 100 employees have already received permanent contract offers. A further 80 will be hired on a two-year fixed term contract, which could subsequently be converted into long-term contracts.
Bombardier says its industrial site in Bruges is the only one in Belgium with the capacity and equipment to build and test trains from A to Z. The site measures 173,000 square metres, which means there are still options for future expansion and development.