Cairo Region to Get Bombardier INNOVIA Monorail 300 System
The consortium comprising Bombardier Transportation, Orascom Construction and Arab Contractors has won the contract to supply and operate two monorail lines in Cairo and the surrounding region.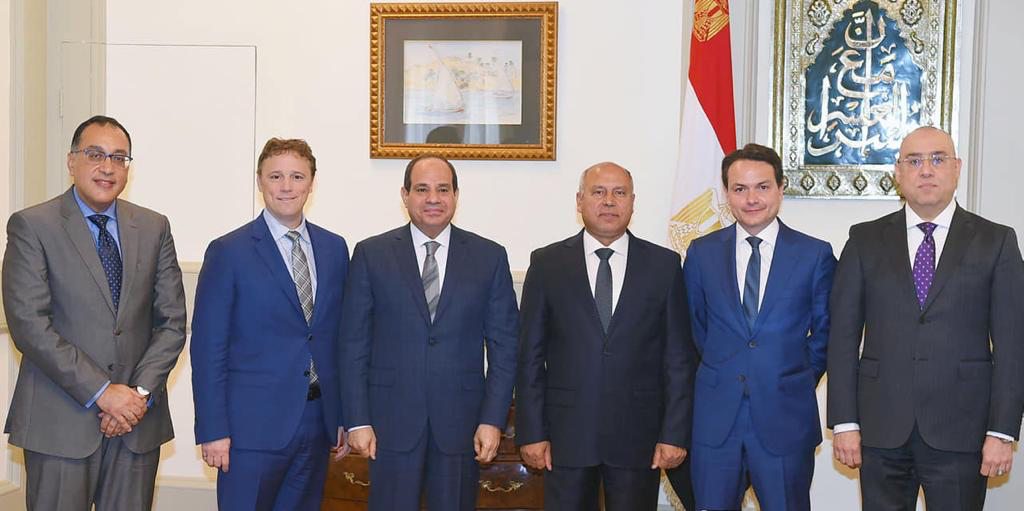 The consortium will design and build the two lines, and then operate and maintain them for a period of 30 years. The full value of the contract is more than 4.5 billion USD (4.1 billion euros). Bombardier's share of the contract is worth 2.85 billion USD (2.6 billion euros). The final signatures of the supplementary documents are still outstanding.
Danny Di Perna, President of Bombardier Transportation, said:
"To be selected as the monorail system supplier in Egypt is a great privilege and our fully-automated monorail system is the smart mobility solution for Cairo's urban future.

"Our INNOVIA Monorail 300 technology has proved to be a game changer in the industry, as it allows fast construction of high capacity transit lines at lower costs. With its advanced technology, unmatched safety features and attractive aerodynamic design, this proven platform will dramatically improve the quality of life for millions of residents by significantly reducing their daily commuting time as well as reducing traffic congestion and its impact on the city."
Osama Bishai, Chief Executive Officer of Orascom Construction PLC, said:
"We continue to play an integral role in the development of Egypt's infrastructure, and are proud to be part of this prestigious project to build mass transportation across Cairo, the New Administrative Capital, Giza and 6th of October City. We are very pleased to collaborate with our international partner Bombardier and our local partner Arab Contractors on this project, which highlights our strength in the transportation sector and emphasizes our position as the partner of choice for international contractors in Egypt, particularly on challenging projects."
Cairo Monorail Project
The first monorail line will run from East Cairo to the New Administrative Capital over 54km. The second line will run between 6th October City and Giza over a length of 42km.
These two monorail lines will be the first mass transit links between Greater Cairo and the New Administrative Capital and 6th October City. Together, the two lines will have the capacity to transport 45,000 passengers every hour each direction. The operating speed will be 80km/h. As a result, end-to-end journey times on line 1 will be around one hour and around 42 minutes on line 2.
Orascom Construction will design and build the infrastructure components and civil works. This includes the stations, guideway structures and new depot buildings.
Bombardier will design, deliver and install the electrical and mechanical components for the two lines. This includes:
70 four-car driverless INNOVIA Monorail 300 trains (280 cars)
CITYFLO 650 signalling and automatic train control
the operation control centre
communication systems
platform screen doors
fare collection
power supply and power distribution systems
switch beams
depot equipment
Bombardier will also be responsible for the E&M system integration, project management, systems engineering and integration, test and commissioning for the trains and signalling, as well as operations and maintenance of both the vehicles and the wayside systems.
Earlier this year, the BBC reported that Bombardier's Derby site in the UK would build the trains and export them to Egypt between 2021 and 2024.
Bombardier's Monorail Solution
Monorail systems are well suited for busy cities. Being elevated, they can easily integrate into existing city infrastructures. Other cities operating the INNOVIA Monorail 300 system are Sao Paulo, Bangkok and Wuhu.
Also read: