Bombardier and Hitachi Reveal Proposed HS2 Train Design
Not to be outdone by Alstom and its unveiling of its proposed design for the new HS2 trains, Bombardier and Hitachi also reveal their first image of their proposed HS2 train design.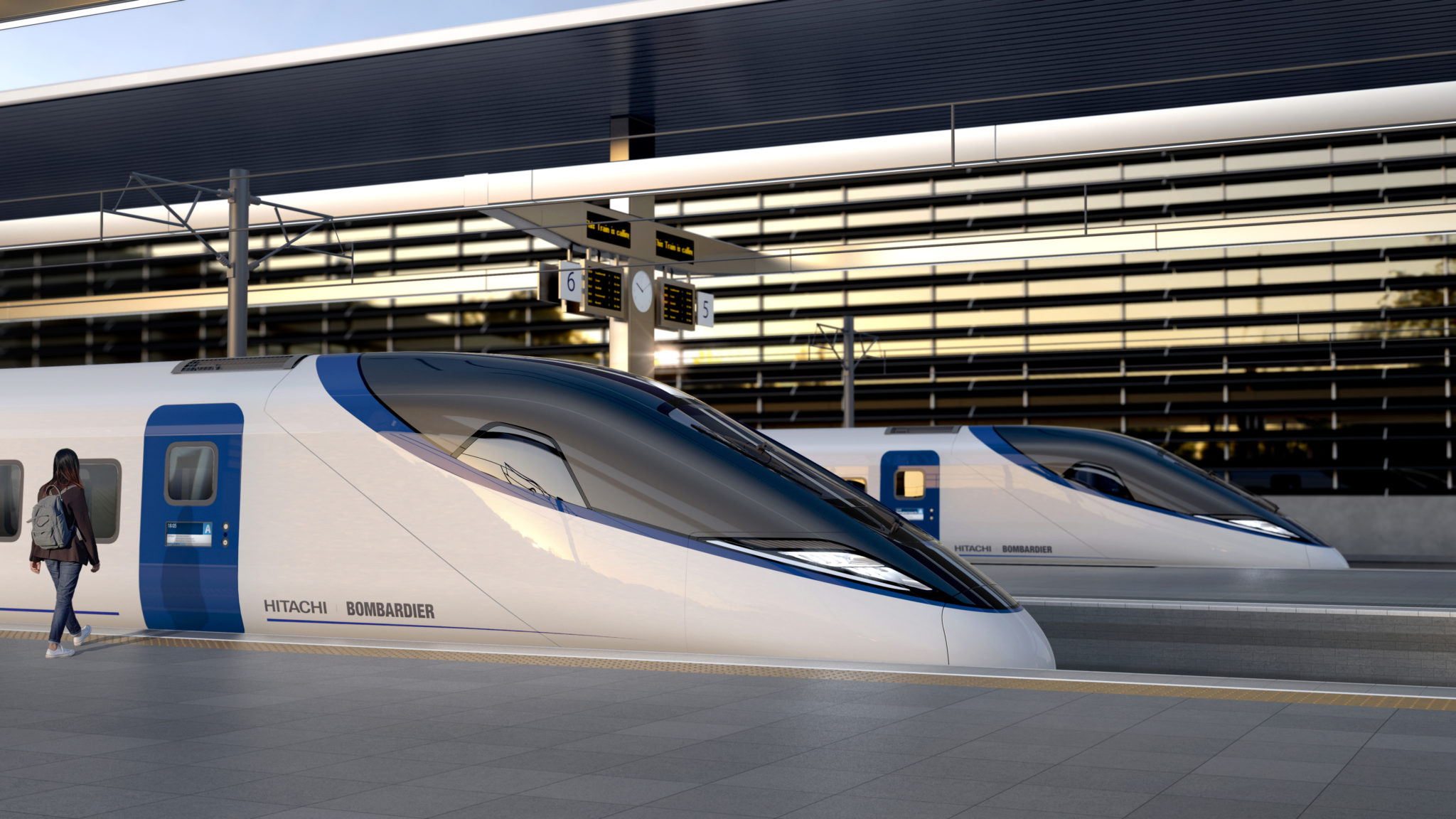 Bombardier-Hitachi Joint HS2 Rolling Stock Bid
Bombardier and Hitachi announced in July last year that they would launch a joint bid for the new HS2 trains for the United Kingdom. Two months later they set up a joint bid centre for that very purpose.
Today the two companies are unveiling their proposed design for the new HS2 rolling stock. The high-speed train would be, Bombardier points out, "the most advanced, customer-oriented train ever to run in the UK".
The contract to design, manufacture and maintain a minimum of 54 trains for Phase 1 of HS2 is worth 2.75 billion GBP (3.1 billion euros | 3.5 billion USD). Bombardier-Hitachi are submitting their bid for this contract today.
Track Record in High-Speed Trains
Like Alstom, these two rolling stock companies have a strong record in high-speed trains. Hitachi for example is responsible for Japan's famous Shinkansen bullet trains. Bombardier meanwhile has high-speed trains operating in both Europe and China.
One example of the two companies delivering high-speed trains (225mph | 362km/h) in partnership is the Frecciarossa 1000 (ETR1000) for Trenitalia. 50 of them are currently in operation in Italy. They originally entered service in 2015. Now the two companies have announced an additional order of 14 ETR1000 trains for Trenitalia.
Hitachi Rail Managing Director Karen Boswell OBE said:
"Hitachi-Bombardier's Great British train for HS2 would be a shining example of British ingenuity. Our bid, if successful, would bring significant benefits for economies and communities, while truly transforming connectivity and passengers' experience."
Phil Hufton, Bombardier President, UK, said:
"HS2 is this generation's chance to transform our country. Our Great British train will connect our great cities and improve the journeys of every passenger. HS2's vision is to be a catalyst for growth across Britain – we are ready to make that happen."
Once HS2 Ltd selects the successful bidder, the winning rolling stock manufacturer(s) will work with both HS2 Ltd and the West Coast partner to finalise the design of the HS2 trains.
Also read: