Rüdiger Grube New Chairman of Bombardier Transportation Supervisory Board
Professor Rüdiger Grube has been elected the new chairman of the supervisory board of Bombardier Transportation GmbH and Bombardier Transportation (Bahntechnologie) Holding Germany GmbH. The previous chairman, Wolfgang Tölsner, left the role in April due to personal reasons. Prof. Grube's election was unanimous.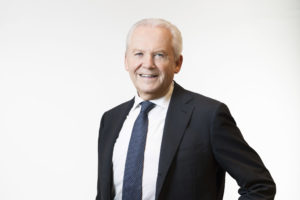 Rüdiger Grube
Professor Rüdiger Grube is not new to the rail sector. Between 2009–2017 he was Chairman of the Board at Deutsche Bahn AG. Grube stepped down early from that role in January 2017 following a dispute about his contract. Dr Richard Lutz took over from him at DB. Grube received severance pay of 2.251 million euros, a figure the German transport minister Andreas Scheuer and others criticised.
He has also been a board member for DaimlerChrysler AG / Daimler AG (2001–2009). He is also Chairman of the Supervisory Board for Hamburger Hafen und Logistic AG and Chairman of Lazard in Germany.
He was born in Hamburg in 1951. He went on to study automotive engineering and aircraft construction in the Hanseatic city.
Danny Di Perna, President and CEO of Bombardier Transportation, said:
"We are delighted that Rüdiger Grube will be presiding over the supervisory boards. He has outstanding experience in various branches of industry, particularly in the mobility and industrial sectors, and enjoys the highest esteem. His election also underlines the huge significance of Germany to Bombardier Transportation."
Daniel Me Desjardins, Chairman of Bombardier Transportation, said:
"It is a great honour for Bombardier Transportation to have gained such a high-calibre manager for the chair of the supervisory boards of Bombardier Transportation in Germany."
Also read: