Alstom and FLOX Robotics have announced a collaborative project that will deploy technology to help avoid railway wildlife collisions.
Due to the speeds and braking distances of trains, unavoidable collisions with wildlife are commonplace on rail networks. This results in fatalities for the animals, as well as substantial material damage and emotional trauma for train drivers.
Alstom and FLOX Robotics thus aim to address this challenge to help prioritise nature conservation.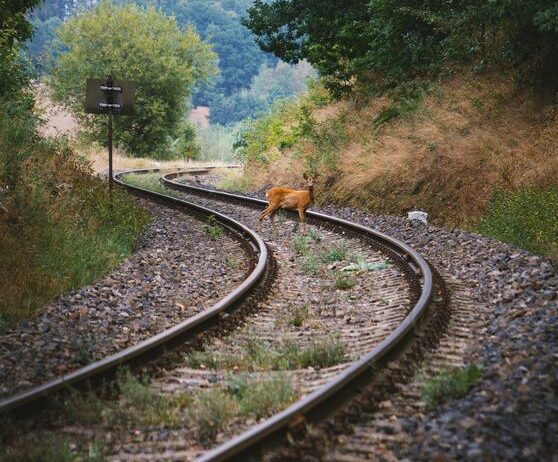 "As a global leader in mobility solutions, Alstom is strongly committed to more than just connecting places. Our primary focus is to ensure that our innovations respect and protect the world around us. Our collaboration with FLOX Robotics exemplifies this commitment. By addressing the challenge of wildlife collisions, we're taking a significant step towards aligning transportation with environmental harmony. We believe that with technology and determination, we can create solutions that benefit both humanity and nature."
This collaboration aims to introduce an innovative solution that will repel animals and reduce the likelihood of collisions on the tracks.
It will leverage advanced image analytics and AI algorithms to identify nearby animals and emit a tailored repellent noise to deter them from the track area.
This noise has been developed in partnership with the Swedish Agriculture University (SLU) and has been designed to adapt over time to ensure sustained efficiency. It will therefore differ from alternative solutions that lose effectiveness as animals acclimate to the repellent.
Tests conducted in Sweden with Trafikverket have indicated that it is effective in 88% of cases.
"We combine state-of-the-art wildlife expertise with artificial intelligence to make sure the solution is multi-species, autonomous and works with high efficiency over long periods of time - to prevent wild animals from becoming accustomed to it, which has proven to be an issue with existing solutions."
Under this partnership, the solution will be rolled out for pilot projects in selected regions later this year.
Ultimately, the companies anticipate that its effectiveness could have a global impact. For example, Sweden reports 5,000 rail collisions with wildlife each year, France reports 2,000 collisions annually and Norway reports
1,250 collisions per annum.