The high-speed electric trains set to operate on the HS2 rail network have become the first in the world to achieve the British Standards Institute's (BSI) PAS 2080 carbon reduction standard.
The new trains, which are being designed and manufactured in the UK by a Hitachi and Alstom joint venture, will thus be less carbon-intensive throughout their lifecycle than any other high-speed models currently in design, production or operation.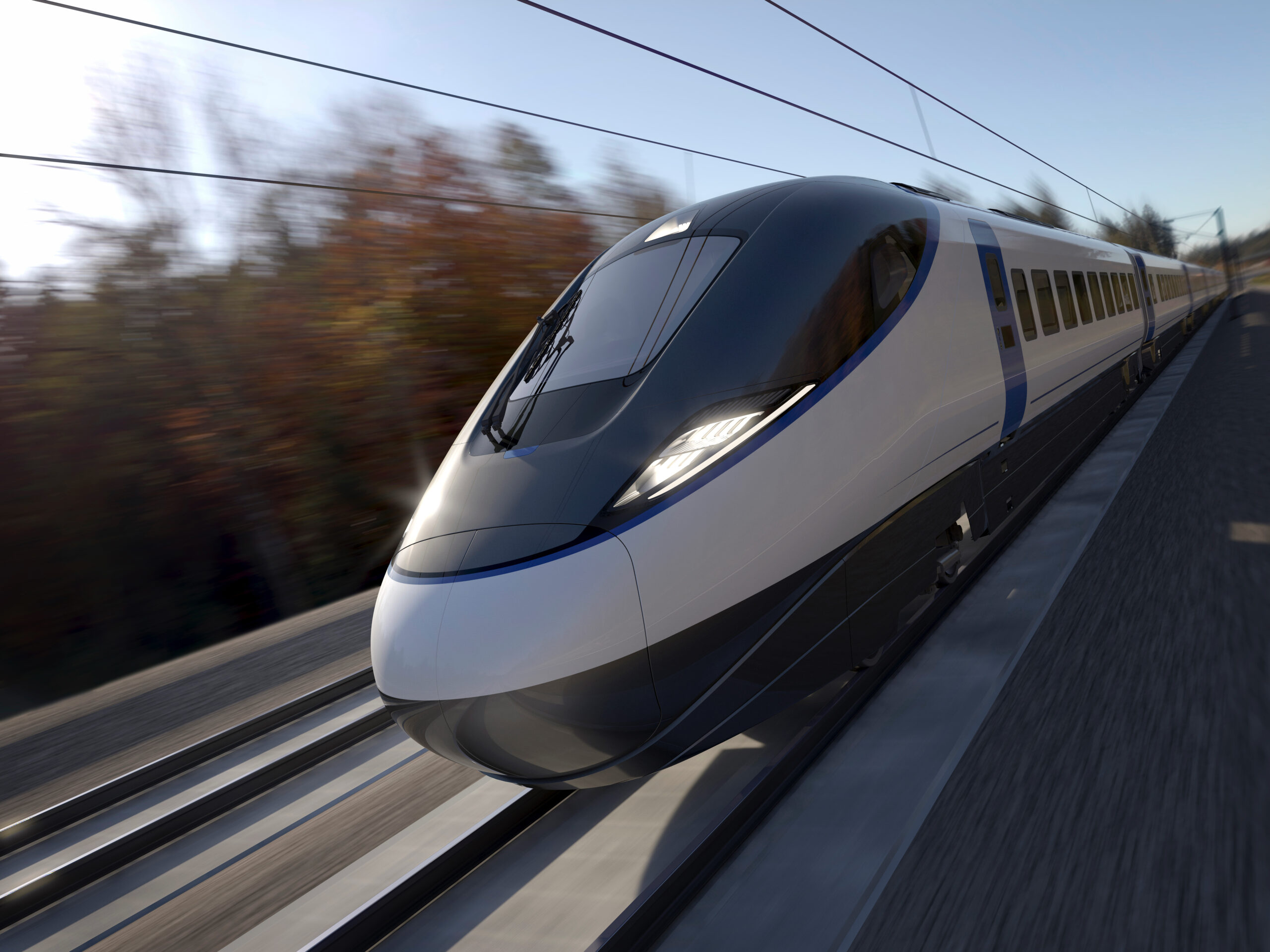 BSI awarded this standard following verification of Hitachi Rail's whole-life carbon analysis.
This analysis incorporated carbon management during design, procurement, manufacturing and operations and concluded that CO2 emissions per passenger on the train will be 90% lower than taking the same journey using a car or plane.
"We're delighted that our train is the first in the world to be recognised for its low-carbon credentials. It is a testament to our determination to deliver a low carbon mass transit high speed rail system for Britain. HS2 will persuade people to choose the train over the car and plane and help the UK reach net zero by 2050."
The new trains have been designed based on the Frecciarossa very high-speed units operating in Italy and Spain. The model's car body, wheelsets and cabling are optimised in weight and will be made using recycled and recyclable materials.
In addition, the train offers reduced energy consumption thanks to improvements in aerodynamics. This has led to it being the first high-speed train in the world to have a smooth, dynamically efficient underside, reducing its drag coefficient.
"HS2 trains have gone through a design process of unparalleled rigour – becoming more aerodynamic, more energy-efficient, lighter, leaner, and greener.
"The PAS 2080 accreditation is recognition of our dedicated approach, and it is an approach that we will continue to roll out on projects around the world as part of our commitment to be a climate change innovator."
The new eight-carriage trains will reach speeds of up to 225mph and are designed to run for 18,500 miles between servicing.
They are scheduled to start rolling off the production line in 2027 and will then undergo a period of rigorous static and dynamic testing.