Alstom has signed a contract to supply 40 Coradia Stream high-capacity electric multiple units (EMUs) to Nahverkehrsverbund Schleswig-Holstein (NAH.SH) in Schleswig-Holstein, Germany.
This order is valued at almost 900 million EUR and also includes a full-service maintenance package for a period of 30 years.
In addition, an option to order up to 55 further trains has also been included in the contract.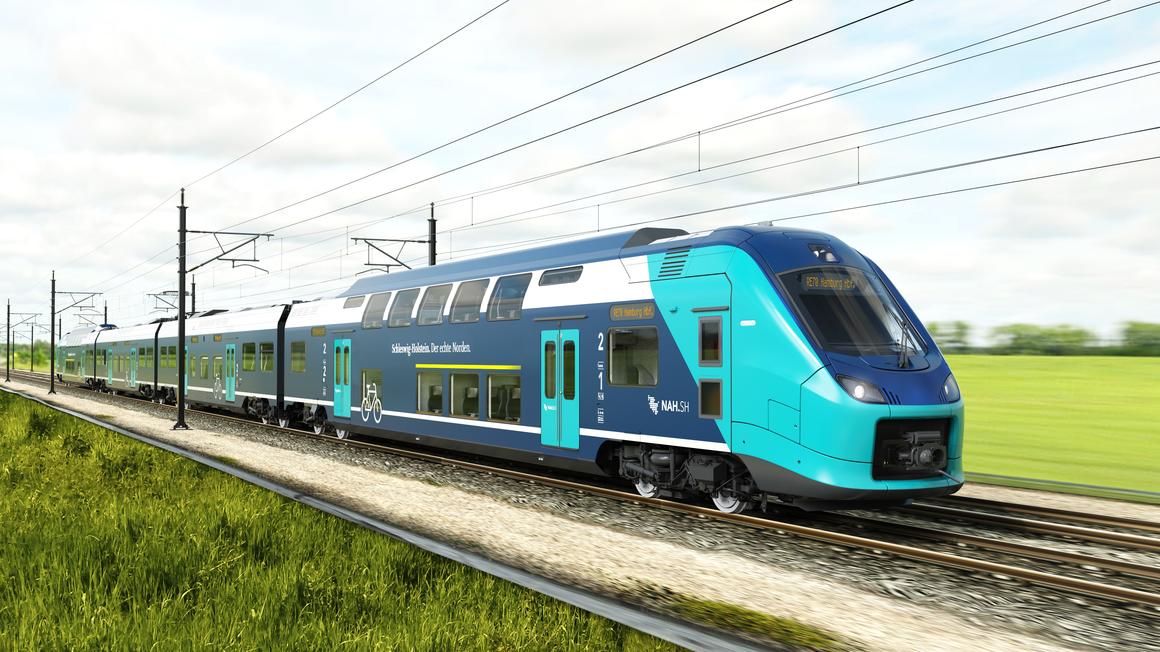 The new four-car trainsets will be 106 metres long, consisting of two double-decker end cars and two single-decker cars.
They will operate on two networks with individual vehicle layouts providing 360 and 390 seats respectively. This will significantly increase capacity compared to the trains in service today. In addition, the new vehicles will feature double-leaf doors to facilitate a fast passenger exchange.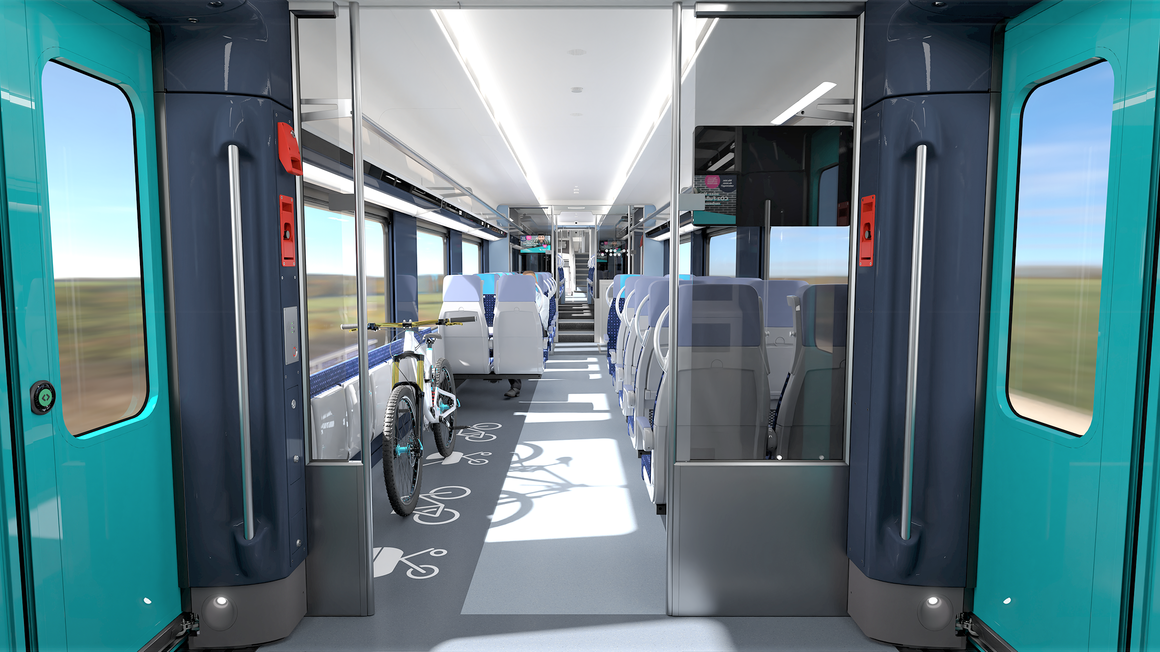 © Alstom
"An important milestone has been reached: these rail lines have the highest number of people in Schleswig-Holstein travelling by public transport. We have to offer these people a strong service in the future. This includes a reliable timetable and modern, high-performance vehicles that impress with their design and travel comfort. We have now created the framework for this and are sending out a clear signal for the transport turnaround in the True North."
The Coradia Stream units will be equipped with the European Train Control System (ETCS) and devices for Automatic Train Operation (ATO). They will also be predisposed for the Future Railway Mobile Communication System (FRMCS).
Furthermore, to enhance passenger comfort, NAH.SH's new trains will feature air conditioning with antibacterial and antiviral filters, power sockets, Wi-Fi, improved mobile phone reception and a live occupancy display function.
"The Coradia Stream high-capacity train optimally combines our expertise in green and digital mobility with the objective of maximising capacities in these important networks in the state of Schleswig-Holstein. It provides a state-of-the-art solution for the region's present and future mobility need. We are delighted that NAH.SH is giving us the opportunity to make an important and long-term contribution to the future of mobility in Northern Germany. Our high-capacity concept is the perfect match for their requirements, and we look forward to helping advance regional transport to the next level."