Alstom's automated Innovia monorail system has commenced passenger service on the MRT Yellow Line in Bangkok, Thailand.
This is Bangkok's first fully driverless urban line. It consists of 30 four-car Innovia monorail train sets equipped with Alstom's Cityflo 650 GOA4 driverless signalling system.
The Innovia monorail trainsets were manufactured at the Alstom joint-venture CRRC Puzhen Alstom Transportation Systems (PATS) site in China.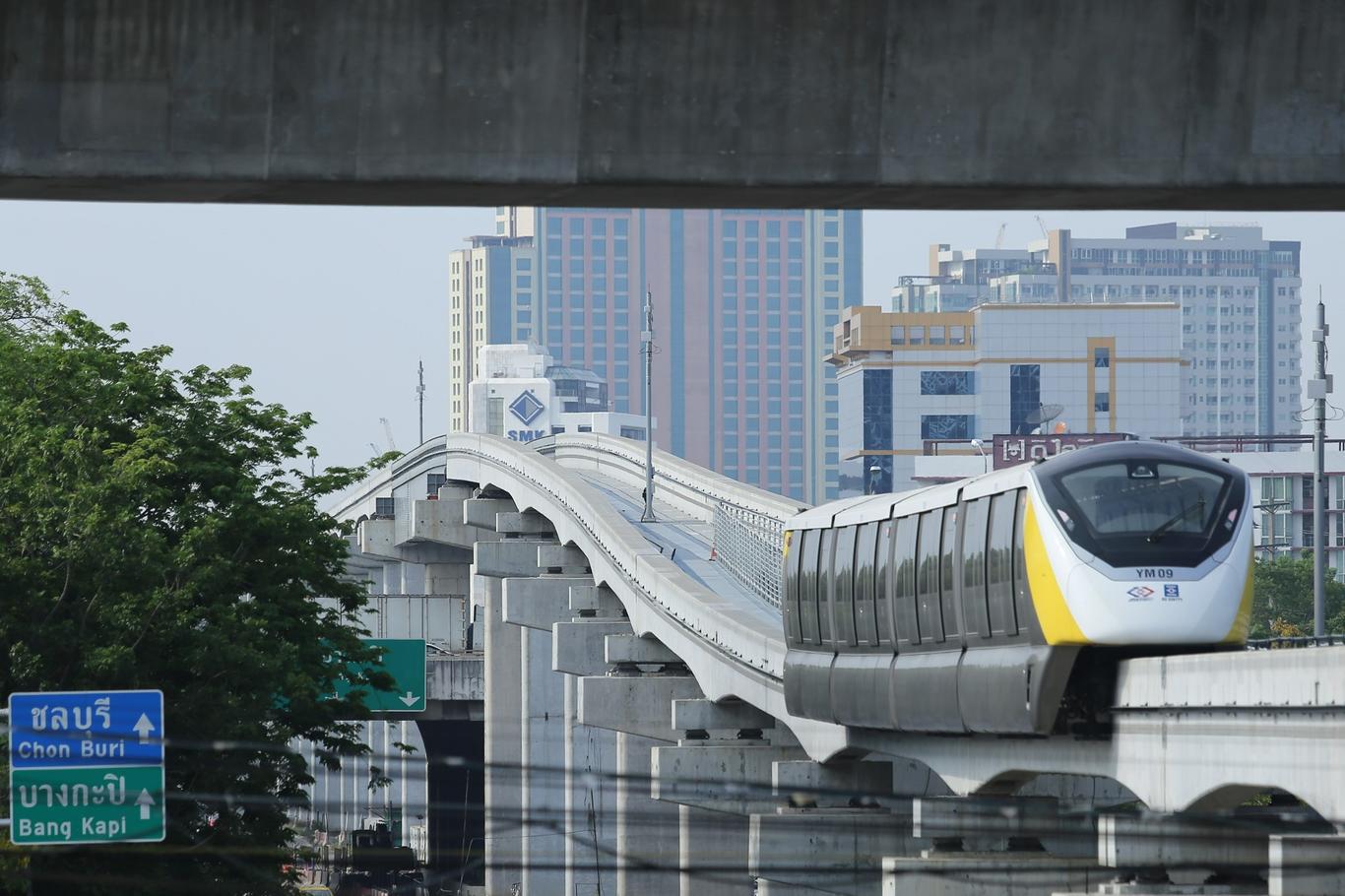 Alstom has also installed integrated wayside railway systems for this new line, including communication systems, power supply and a conductor rail, track switches, platform screen doors and depot equipment.
These turnkey components were supplied under a 2017 contract awarded to Alstom by the Eastern Bangkok Monorail Company Limited.
In addition, Alstom has also been contracted to deliver a similar system for the MRT Pink Line, which is expected to enter service in 2024.
The MRT Yellow Line will serve 23 stations along the heavily congested Lat Phrao and Srinagarindra road corridors. The monorail system will operate at speeds of up to 80 kilometres per hour, which is the maximum operating speed for a driverless monorail system.
"Alstom does more than simply deliver operationally functional rail systems. We transform mobility at large, by pioneering smarter and greener mobility solutions to the benefit of all. The inauguration of Bangkok's Yellow Line is another step in transforming urban mobility in the densely populated capital and will provide passengers with a comfortable, safe and efficient journey, cutting journey times by a third."
The Full Trial Run Opening Ceremony for the new MRT Yellow Line took place on 19 June and was attended by Prime Minister Prayut Chan-o-cha.