The Klang Valley MRT Putrajaya Line has officially opened to the public in the Greater Kuala Lumpur/Klang Valley region of Malaysia.
The Putrajaya Line connects 24 stations between Kentonmen and Putrajaya Sentral. This extends the first phase of the Klang Valley MRT project, which opened in June 2022 to serve 12 stations from Kwasa Damansara to Kampung Batu.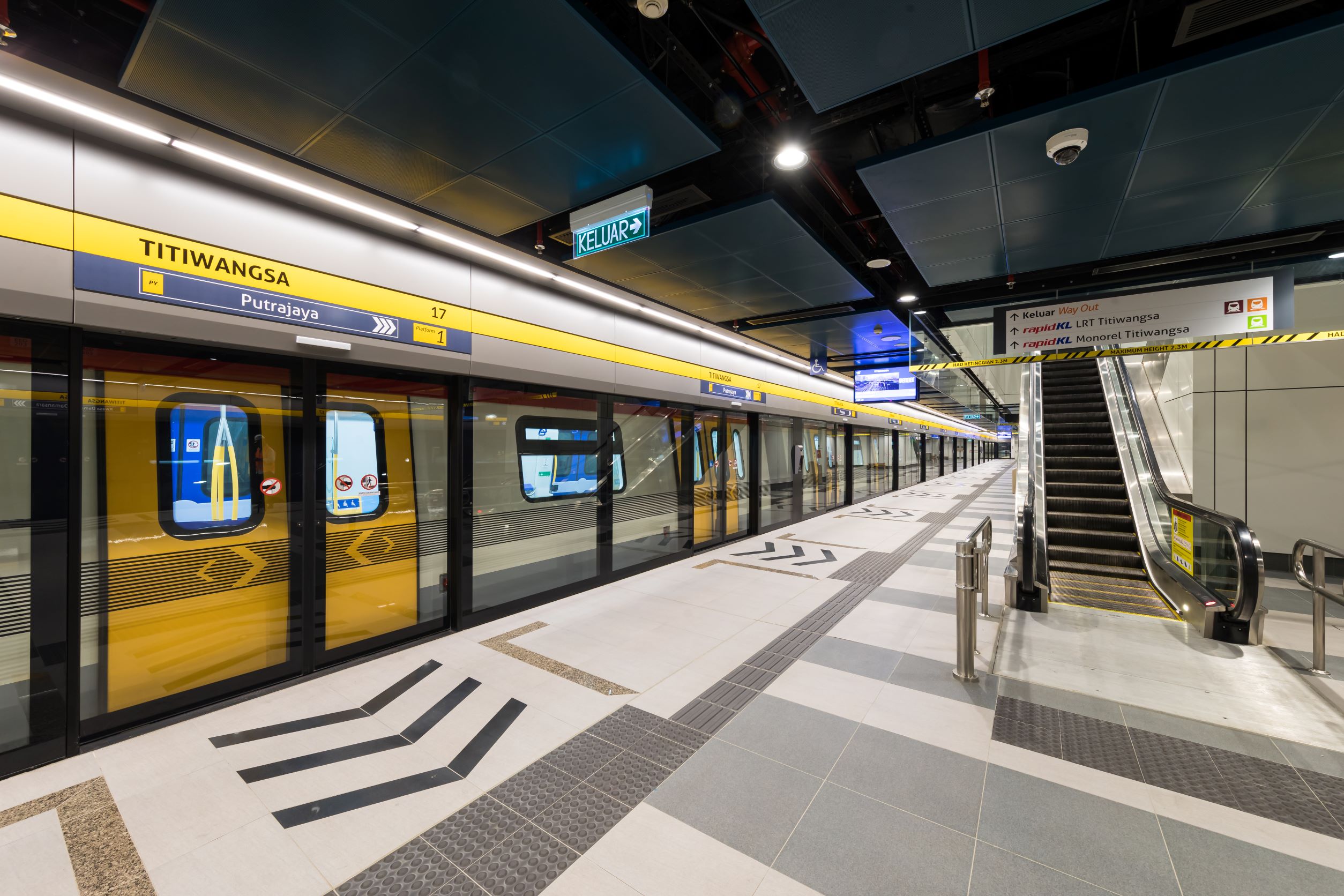 The Klang Valley MRT line is now 57.7 kilometres long and includes a 13.5-kilometre underground section. This underground works package was delivered with AECOM as the Lead Consultant.
Meanwhile, the signalling system for the automated MRT Putrajaya Line was delivered by Alstom, who installed and commissioned its Cityflo™ 650 communications-based train control (CBTC) system.
Alstom also supplied onboard signalling for the line's fleet of 49 trains, as well as the signalling facilities for a new depot and a backup control centre.
The line is expected to serve over 104,000 daily passengers in order to reduce traffic congestion by making public transport an attractive choice within Greater Kuala Lumpur.
"Our partnership with key local stakeholders is grounded in a shared vision for seamless connectivity within the Greater Kuala Lumpur region. From the Kajang Line to the Putrajaya Line, what we have achieved today demonstrates the power of a great collaboration and the deep expertise in bringing about a smarter and greener Klang Valley MRT network and beyond for the years to come."