Alstom has delivered the first trainset to Madhya Pradesh Metro Rail Corporation Limited (MPMRCL) for the Bhopal-Indore metro rail project in India.
This unit is part of a 2022 order for Alstom to deliver 156 Movia metro cars. Under the 'Make in India' and 'Atmanirbhar Bharat' initiatives, these metro trains are being manufactured in Savli, Gujarat.
The first trainset from this order has been built in a record time of fourteen and a half months from its Notice To Proceed (NTP). It will be deployed on the Indore metro network, which is expected to be operational from April 2024.
The second trainset is scheduled to be delivered by 20 September 2023 and will be deployed to Bhopal.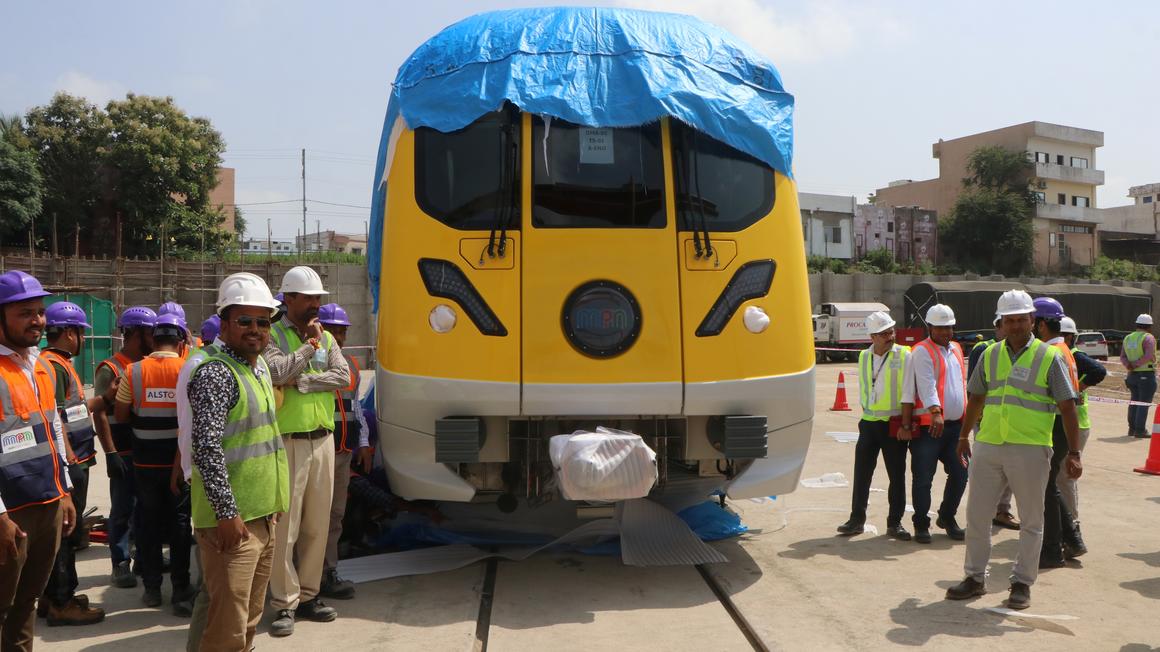 These modern, light-weight trains will run at speeds of up to 80 kilometres per hour across a 31-kilometre line in Bhopal serving 30 stations and a 31.5-kilometre line in Indore with 29 stations.
27 of the 3-car configuration trainsets have been ordered for Bhopal, while 25 trainsets will enter service in Indore. The trains have capacity for 50 seated passengers and 300 standing.
"It is a proud moment for us to deliver the first trainset for the Bhopal-Indore metro project in advance. Bhopal and Indore has been recognised as a smart city in India, and the addition of metro will modernise the city infrastructure notably. These trains will ensure safe, reliable, efficient, and affordable mass transport system, while also promoting economic activity. Alstom is India's long-standing partner in the journey towards sustainable mobility and we are looking forward to further strengthen this partnership by redefining the mass transportation needs of Madhya Pradesh."
Under this 387 million EUR contract, Alstom will design, manufacture, supply, install, test and commission 52 standard gauge Movia metro passenger trainsets of 3-car configurations. It will also provide 15 years of comprehensive maintenance for the rolling stock.
In additon, the order includes the installation of Alstom's latest Communications Based Train Control (CBTC) signalling system as well as its train control and telecommunication systems. Alstom will provide seven years of comprehensive maintenance for these systems.
The supplied metro cars will be powered with energy-efficient propulsion systems with regenerative braking.
They will also feature air conditioning, ambient lighting and intelligent CCTV that includes unattended object identification and empty train detection.