In July 2020 a consortium led by Deutsche Bahn was awarded a project by the German Ministry of Transport (BMVI) to test digital automatic coupling (DAC). Deutsche Bahn has now given its first presentation of the new coupling mechanism.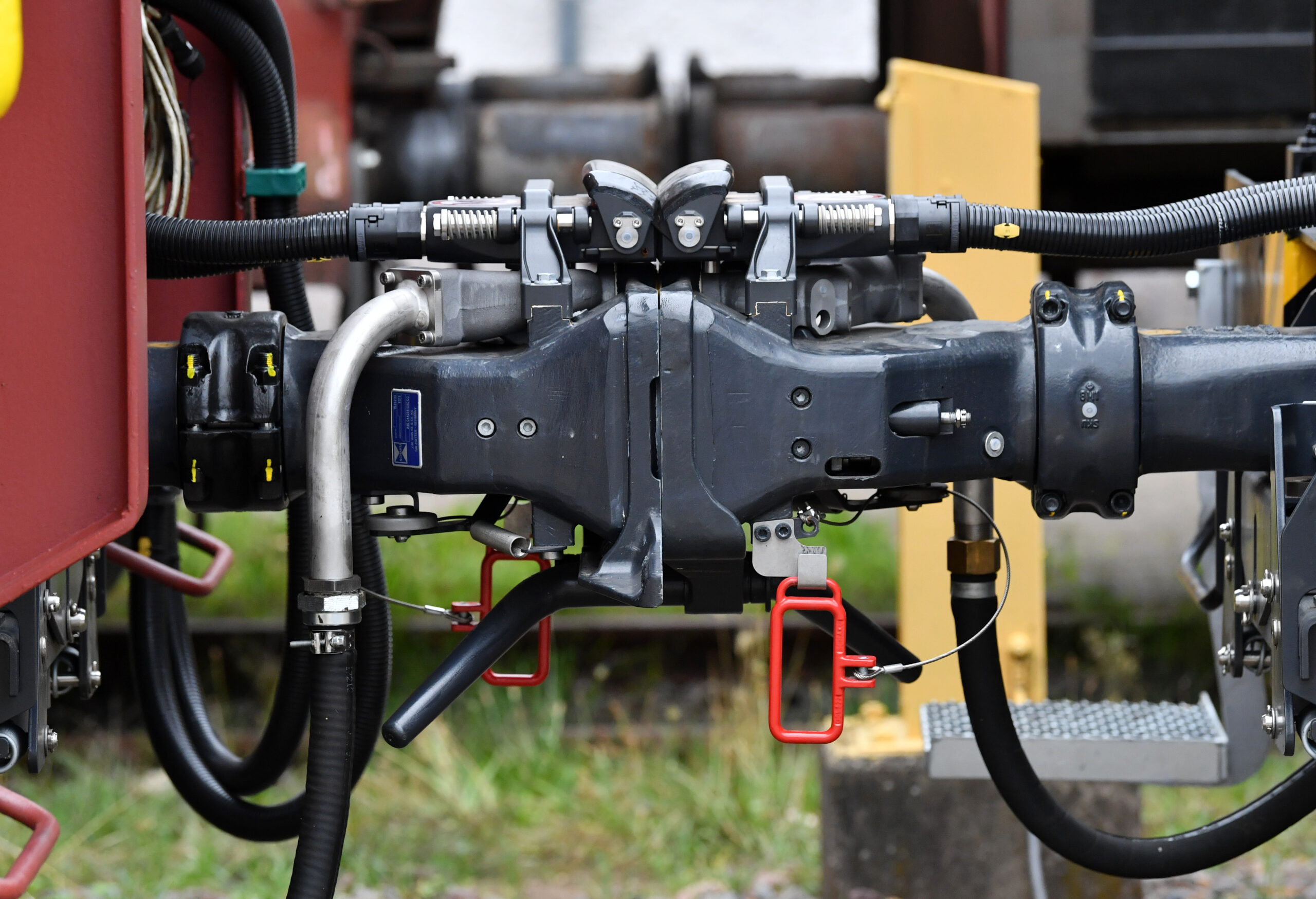 A new era for rail freight: Deutsche Bahn has presented a completely new coupling mechanism for its freight wagons for the first time. Digital automatic coupling speeds up the formation of freight trains, which in turn increases the capacity and quality of rail freight, thereby contributing to the transport transition. The new coupling technology also eases the level of manual work for railway staff, because freight trains are currently predominantly coupled together by hand using buffers and chain couplers.
"DAC opens the door to a comprehensive automation and digitalisation of rail freight. The capacity of shunting yards and transloading stations can therefore be increased significantly. The introduction of DAC signifies a digital revolution for freight transports on the railways."
It was the first time that DB Systemtechnik in Minden (Westphalia) connected several freight wagons using digital automatic coupling. Over the coming months twelve freight wagons will be equipped with coupling systems from four manufacturers. After performing technical tests, one system will be chosen. A test train with 24 wagons will then spend several months travelling around Germany, Austria and Switzerland as well as other EU countries. The DAC technology will be tested in day-to-day operations in shunting yards too.
"We want to grow and shift more freight on to rail. To do that we need attractive offers for our customers. Technical innovations such as digital automatic coupling help us do that. It makes rail freight faster and easier. This will strengthen wagonload rail freight as a green alternative to lorries. Transporting goods by train is the easiest way to protect the climate."
The research project is to run until the 2022 and is funded by the Federal Ministry of Transport and Digital Infrastructure (BMVI) with 13 million euros. In addition to DB Cargo, SBB Cargo, Rail Cargo Austria, Ermewa, GATX Rail Europe and VTG are also participating in the project. The goal is to introduce digital automatic coupling throughout Europe.
Also read: