Following the disastrous flooding in Germany, the state rail operator Deutsche Bahn has taken stock, saying the destruction was of 'historic proportions'.
The severe weather events caused widespread, severe flooding in the federal states of North Rhine-Westphalia and Rhineland Palatinate last week. Around 50 bridges, 40 signal boxes, 180 level crossings, and more than 1,000 electrification and signal masts have been damaged and stations affected. The head of DB Netz, Deutsche Bahn's infrastructure arm, Dr Volker Hentschel said that the German rail infrastructure has never before been destroyed to this extent in one go.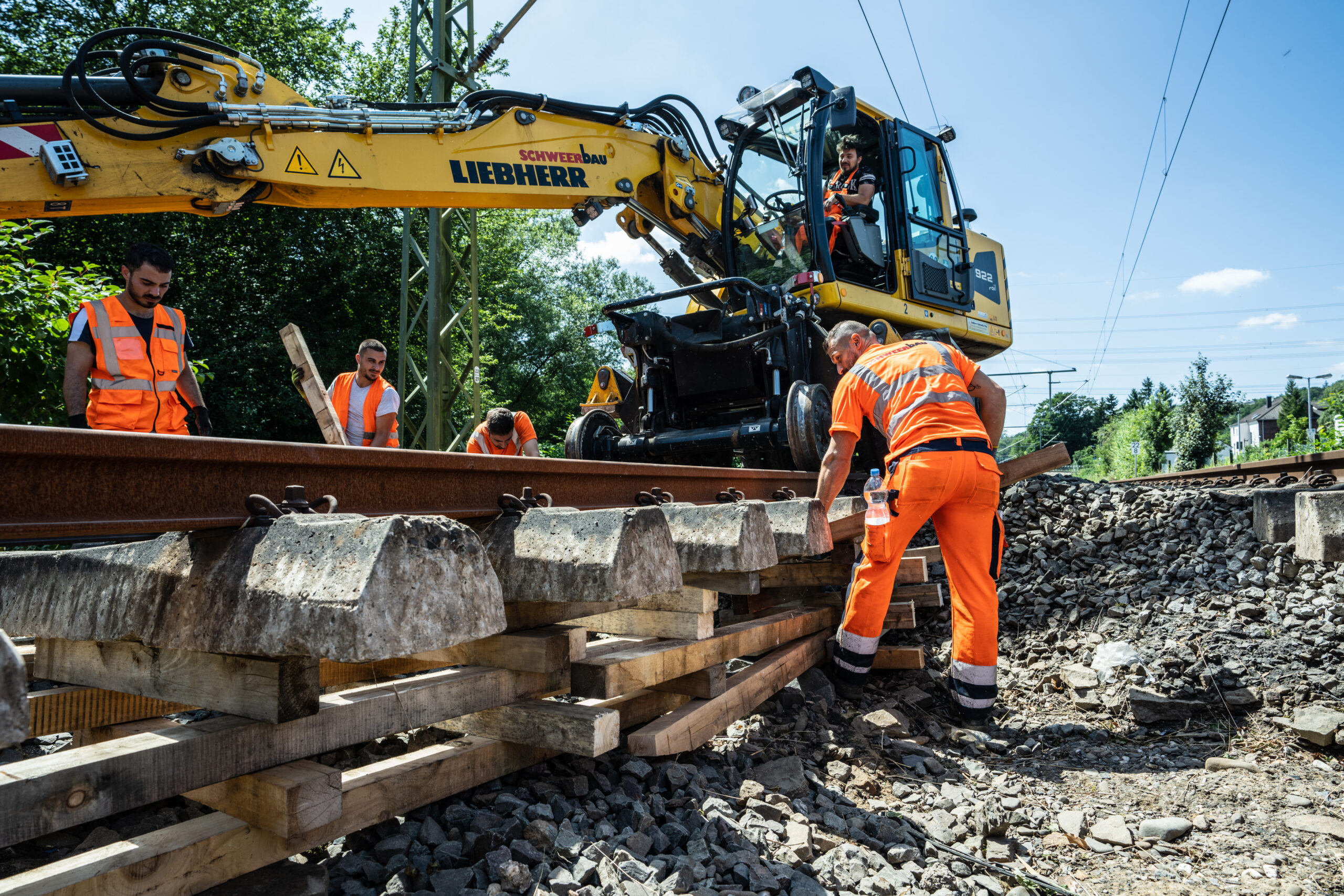 Landslides at embankments and cuttings as well as flooding and washout at tracks have caused massive destruction. The damage is particularly severe at some 50 bridges. The water masses have done severe damage to stations, rail infrastructure and wayside equipment: 180 level crossings, almost 40 signal boxes, more than 1,000 electrification and signal masts, energy facilities, and lifts and lighting in stations have been affected.
"According to our initial assessment we believe that the floods have caused 1.3 billion euros worth of damage to our network and stations."
Deutsche Bahn is working as fast as it can to open as many routes as possible to rail traffic again. The triaging is as follows: repairs that can be performed quickly and works that are of high utility to passengers and rail traffic take priority. The first step has therefore been to perform makeshift repairs to main lines and connections with minor damage. Damaged overhead lines have been replaced, tracks cleaned and rubble removed.
Both the repair works and the damage assessment are ongoing.
"It is our goal to have around 80 percent of the damaged infrastructure fixed again by the end of the year. However, the footage we're getting shows that some routes are still flooded or have completely disappeared. It will take months, if not years, to bring all that back."
Now that the initial repair works have been performed, more elaborate works will commence, such as replacing electrification and signal masts, building new station platforms, bridges and lifts, and repairing level crossings.
For the lines and equipment that have been completely destroyed by the foods, a longer planning and construction period is necessary. DB will work with municipalities, the federal states and the federal government to develop completely new concepts, taking into account the geographic conditions.
Deutsche Bahn is preparing for future extreme weather events and consequences of climate change with its resilience strategy. It is based on a study commissioned by DB from the Potsdam-Institut für Klimafolgenforschung (Potsdam Institute for Climate Impact Research), which developed scientific forecast values for 34 transport regions in Germany.