Abellio GmbH, which has been running local and regional rail services in Germany, has been in financial trouble for some time and now its end has come.
In September 2021, its parent company, the Dutch state rail operator NS, said it would cease providing financial assistance for Abellio at the end of the month, leaving questions about the future of the rail services operated by Abellio. The relevant transport bodies in the federal states where Abellio has been providing rail services (such as Baden-Württemberg and North-Rhine Westphalia) have since put in place continuation agreements to ensure rail services keep running until the end of December 2021 / the end of January 2022. This was to buy time in order to find replacement operators.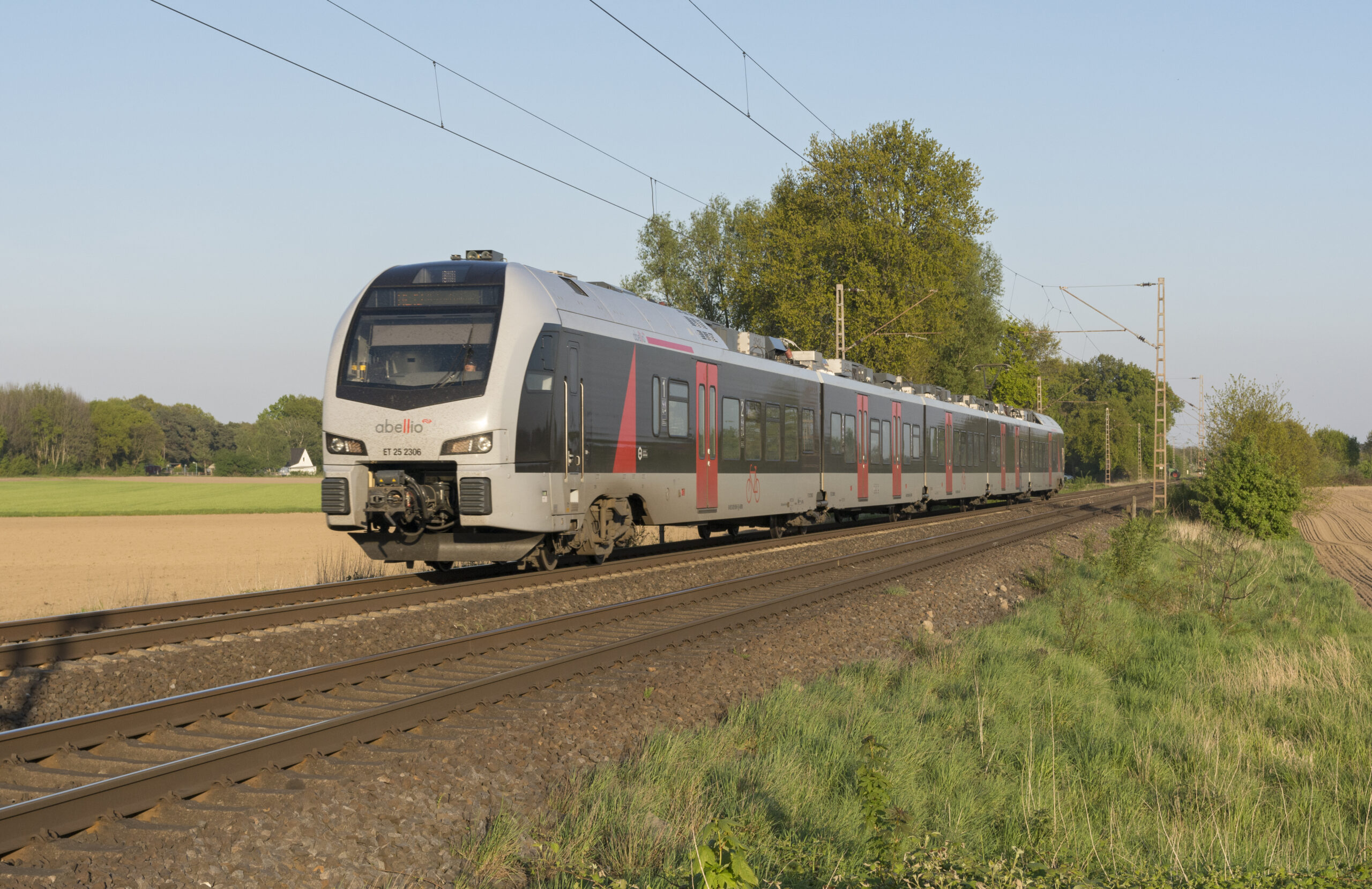 Abellio Rail Baden-Württemberg was bought by the state-owned Südwestdeutsche Landesverkehrs-GmbH (SWEG), which will operate all contracted services until December 2023. In the meantime, tenders will be put out for the network operated by Abellio.
Then, on 30 November, it was announced that Abellio Rail NRW would only continue operating until the end of January 2022. On 8 December, emergency awards of the Abellio network in NRW were made to DB Regio, National Express and Vias.
DB Regio NRW will operate the S-Bahn Rhein-Ruhr and the Ruhr-Sieg network from 1 February. DB Regio NRW was the operator of this S-Bahn network up until 2019, when it lost the concession to Abellio.
National Express Germany, a subsidiary of British company National Express, will operate the Rhine-Ruhr Express (RRX) RE1 services between Aachen and Hamm and the RE11 regional express services between Dusseldorf and Kassel.
Vias Rail will operate the cross-border RE19 between Dusseldorf and Arnhem (in the Netherlands), as well as S-Bahn services between Solingen and Wuppertal.
These three operators will run the Abellio services for a two-year period, before new awards can be made.
This emergency handover is a significant logistical challenge. DB Regio NRW must hire and train 500 people in time for the contract start, a task that now has to take place over Christmas and the New Year period. The Abellio employees will move to the three new operators – around 1,000 members of staff.
There are technical challenges too. The rolling stock must undergo full inspections.
"I'm very grateful to my team for the hard work they're putting into achieving this transition in such a short amount of time. Many colleagues are moving or shortening their Christmas break for this.
"I'm very proud that the railway family is pulling together – nobody wants to abandon passengers on the platform."
DB Regio NRW noted that it had just six weeks to completely plan and organise the timetable for eight lines with more than ten million train kilometres, a process for which it would ordinarily take two years.