Following double-digit sales growth last year, Deutsche Bahn (DB) expects to generate a positive operating result in the current financial year, with sales predicted to hit over 48 billion euros (53bn USD) in 2022.
Dr Levin Holle, DB CFO, said:
"We want to be operationally in the black again from 2022. That is an ambitious but achievable goal."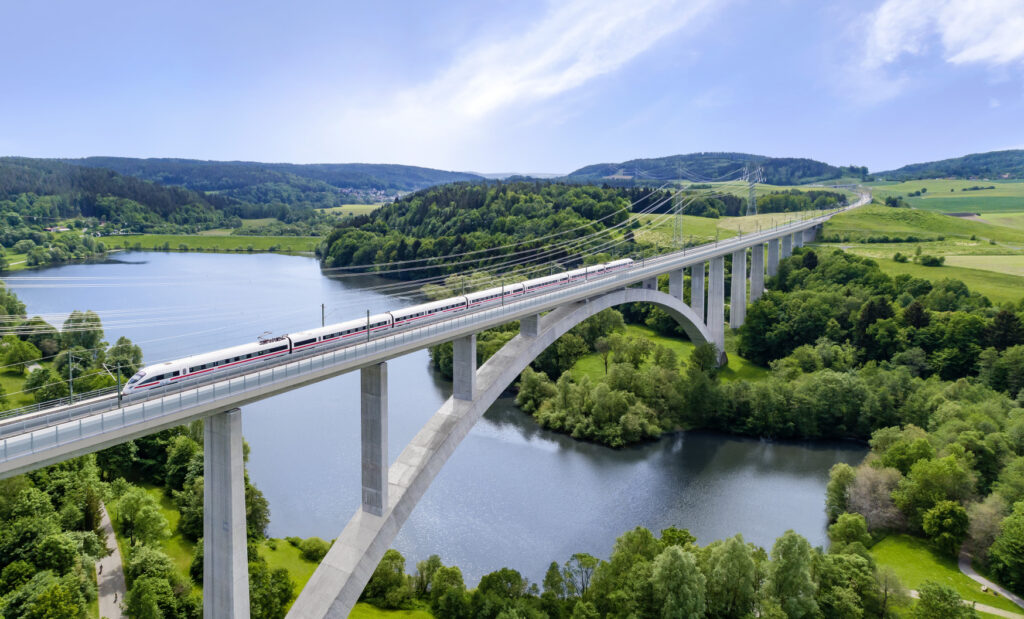 Group sales in the 2021 financial year increased by 18.4% year-on-year to 47.3bn euros (52.22bn USD).
Although last year's balance sheet still showed an operational loss of 1.6bn euros (1.76bn USD) – an effect of the pandemic – the state rail company saw losses decrease significantly compared to 2020 (5.7bn euros | 6.29bn USD).
In DB's core business sales increased overall, while DB Regio delivered stable operating performance and DB Cargo saw demand rise for rail freight transport. Last year the latter increased transported volumes by 6.3% and transport performance by 7.9% compared to 2020.
European local transport subsidiary DB Arriva transported almost 11% more travellers in 2021 and was able to significantly reduce its operating loss, while logistics subsidiary DB Schenker showing the biggest upward trend with its best operating result to date.
Dr Levin Holle, DB CFO, said:
"Schenker is pleased to mark its 150th company anniversary with very good results: record sales of over 23 billion euros and record profits."
Looking forward, a lack of capacity in the rail network and more construction sites will remain the greatest challenges in the coming years, DB says.
Its response is to focus on expanding and digitising the network in order to eliminate bottlenecks, and last year it invested in modernisation more than ever before – approximately 15.4bn euros (17bn USD).