On 1 August 2022, Deutsche Bahn (DB) will become the first intermodal partner of the Star Alliance, the world's largest global airline alliance.
The collaboration will allow DB and Star Alliance passengers to book integrated international plane and train journeys through one platform. Customers will then receive a combined ticket for flights and train journeys, including a seat reservation.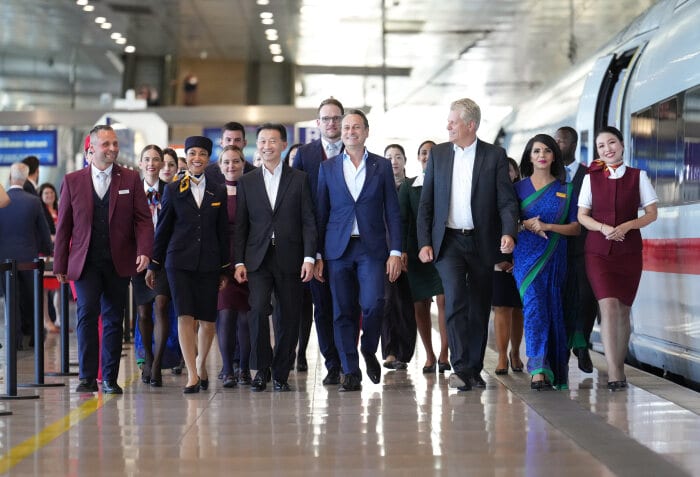 At Frankfurt Airport, passengers will also benefit from accelerated baggage handling and other services in the AiRail check-in area.
In addition, business and first class customers of Star Alliance member airlines will have access to the DB lounges.
The new partnership between DB and Star Alliance builds on the Lufthansa Express Rail programme, which has allowed Lufthansa customers to buy a combined ticket for train and flight for more than 20 years. Following this announcement, all 25 other member airlines of the Star Alliance will also be able to include DB's environmentally friendly ICE trains in their booking systems.
Harry Hohmeister, Member of the Executive Board of Deutsche Lufthansa AG said:
"This partnership is unique in the world. Once again we are pioneers in Germany for the intelligent linking of transport worlds. We create added value for customers, for Germany as a business location, and for the environment and society. Mobility of the future means mastering challenges together. The successful Lufthansa Express Rail cooperation is an excellent example of this - based on this we are now taking the next step. Our customers have never benefited more from this partnership."
Star Alliance intends to further expand its intermodal partnerships to intelligently connect international air travel with other modes of transport.