Transport for Greater Manchester (TfGM) has appointed DB ESG to deliver the tram safety improvement programme for its Metrolink service.
Following the tragic event at Sandilands in Croydon where a tram overturned in 2016, the UK's Rail Accident Investigation Branch (RAIB) has recommended that light rail networks actively work to prevent risks associated with trams over-speeding or driver inattention.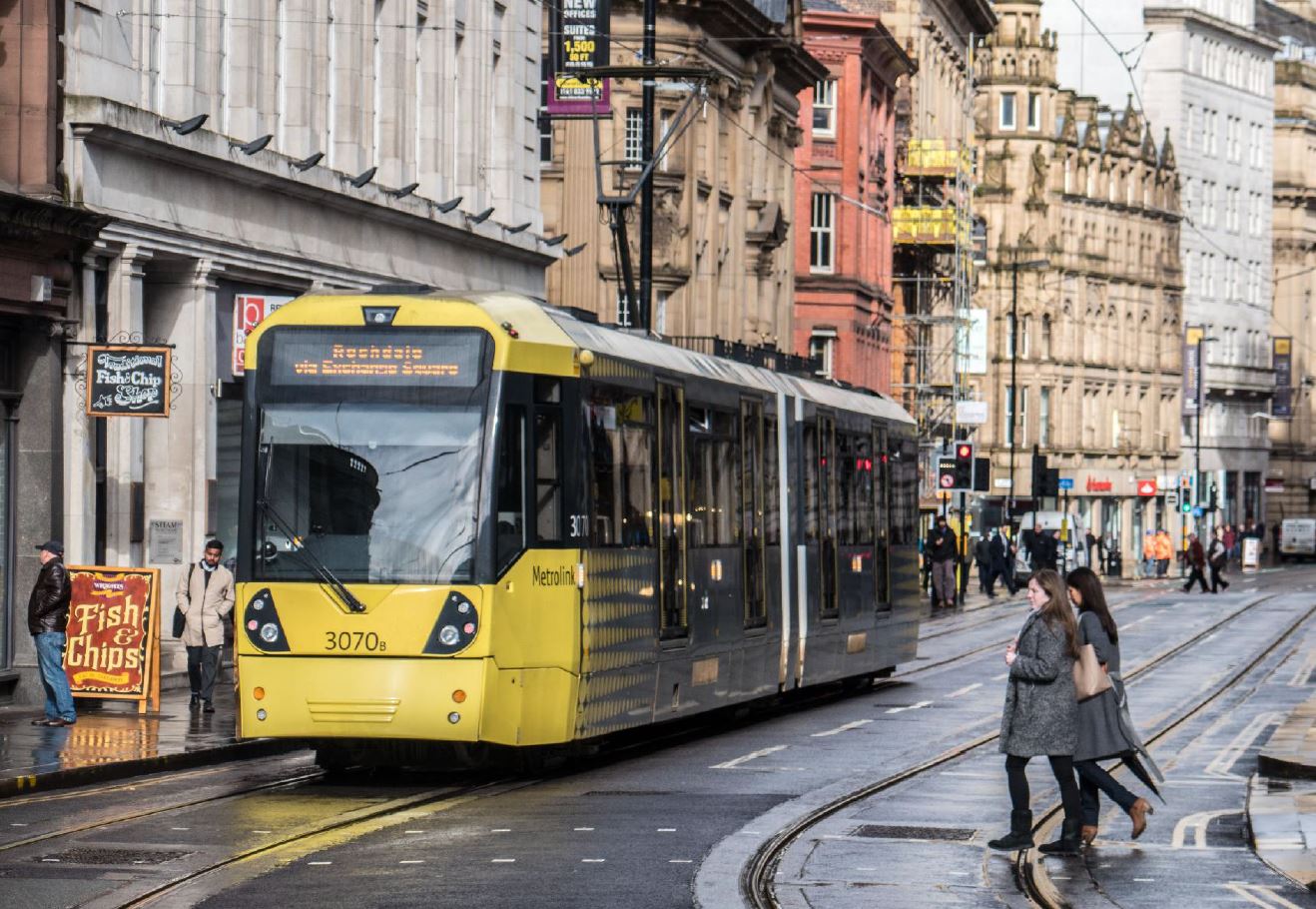 Metrolink trams are already fitted with a device that applies the emergency brake when a driver becomes incapacitated, and the network's signalling system has several built-in protections.
Adding to these safety systems, rolling stock engineering consultancy,  DB ESG will now work in partnership with Sella Controls to also design, install, test and commission new Driver Vigilance Devices (DVD) and Tram Overspeed Protection Systems (TOPS) for the Metrolink fleet.
To prevent over-speeding, Metrolink's 147 trams will be equipped with new systems that use GPS to determine the location and speed of the tram.
In the event of over-speeding, the driver will be alerted, and if there is no response, the brakes will be automatically applied.
In addition, to ensure drivers remain alert, an upgrade will be applied to the traction brake system on each tram, and if no movement is detected, input will be requested from the driver.
"We are pleased to be working with TfGM to deliver their critical Tram Safety Improvement Programme to implement the RAIB recommendations. The Tram Overspeed Protection System introduces an additional level of safety without impact to the normal service delivery or performance of the tram network."
With the largest light rail network in the country, TfGM and Metrolink operator, KeolisAmey Metrolink (KAM), have been at the forefront of exploring new safety technologies in the UK since the Sandilands incident.
This has included the use of the Metrolink network to trial solutions on behalf of the newly founded Light Rail Safety and Standards Board.
The results of this research have now been used to develop the specifications for the systems that DB ESG will deliver.
"The safety of our customers and staff is paramount, which is why we have robust safety and assurance practices built into the design, construction, operation and maintenance of the network.
"Metrolink has an exemplary safety record, but following the tragedy in Croydon – and through the subsequent RAIB recommendations – we have taken steps to enhance this even further and have played an industry-leading role by participating in trials of innovative technology to monitor driver attention and vehicle over-speeding."