Vodafone has signed an agreement with Deutsche Bahn (DB) to close any remaining gaps in the mobile operator's network on rail routes across Germany.
The agreement states that Vodafone will provide DB's busiest routes with a seamless, high-bandwidth LTE mobile network by 2025.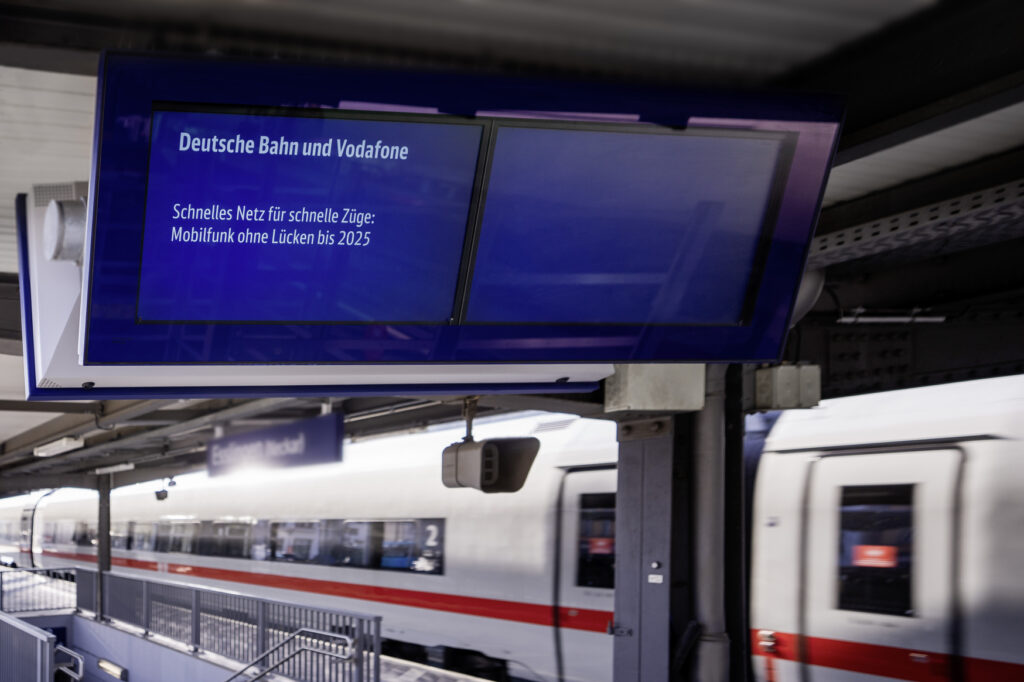 By summer 2025, Vodafone must ensure that 7,800 kilometres of main ICE and IC routes have LTE network bandwidths of at least 225 megabits per second.
In addition, 13,800 kilometres of passenger-heavy routes (more than 2,000 travellers per day) must have LTE network bandwidths of at least 125 megabits per second.
To ensure it meets its commitment, Vodafone will set up 160 additional mobile phone stations and carry out around 1,000 modernisation measures.
It's also pushing ahead with the expansion of mobile communications along secondary routes in order to achieve almost universal mobile communications coverage on these lines by 2024.
As part of the infrastructure partnership, Vodafone will also become the first telecoms company to activate its 5G+ network on Germany's ICE routes by 2025.
5G+ will reach rail passengers via the 1,800-megahertz frequencies without the need to upgrade any DB trains.
For its part of the agreement, DB will make more areas and fibre optic infrastructure available to Vodafone, as well as offer services related to planning, approval and construction processes.
The state rail company is also continuing to look at other technical solutions to improve mobile communications during travel, such as developing window panes that improve the quality of mobile signals inside the train.
The winners of this agreement will be the rail passengers on Vodafone contracts, as the improved network will end dropped calls and interrupted internet connections for these individuals.
More generally however, improved mobile phone reception will increase the appeal of rail travel, which will get more people out of their cars and on to the train – an important move in the fight against climate change.
"Nine out of ten rail passengers use the mobile internet or make calls on their smartphone when they're on the move – and they're still far too often annoyed by annoying dead spots.
"Together with Deutsche Bahn, we're now finally finding a remedy and eliminating one of the biggest annoyances for many millions of commuters and travellers.
"With the highest bandwidths, lightning-fast response times and clear goals, we're building a seamless mobile phone network for all rail passengers and the most modern 5G network in Europe for Germany's fastest trains."