Deutsche Post DHL and Deutsche Bahn are expanding their existing partnership with new connections that will allow a further four percent of Deutsche Post DHL's parcels to travel via rail.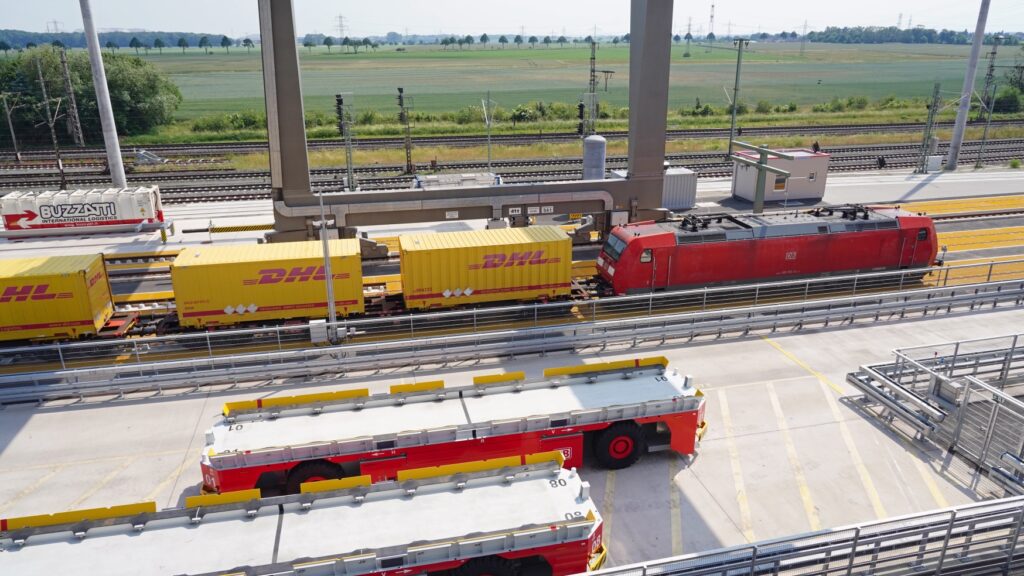 The long-term goal is to transport approximately 20 percent of national parcel shipments by rail.
However, changes will be needed to achieve this says Deutsche Post DHL, including faster wagons for light freight traffic, an expansion of infrastructure, better routes and simplified procedures for the loading and unloading between truck and rail.
"The cooperation with Deutsche Bahn and the expansion of fast, light freight transport by rail is an important part of our sustainability strategy. Our CO₂ emissions per package are already significantly lower than those of our competitors, due to the already well-advanced conversion of our delivery to e-mobility.
"We want to build on this lead by shifting long transport routes to rail. This is a further step in the direction of a CO2-neutral letter and parcel service in Germany."
The first new parcel trains, based on attachable swap bodies, rolled into Germany in 2000 with a north-south connection. Further connections have been added in recent years.
As of this April, the network consisted of 13 connections, almost all of which ran on weekends. Another seven train connections have now been added, mostly on weekdays.
Destinations in the greater Dortmund, Mannheim and Frankfurt am Main areas are served from the Großbeeren freight terminal near Berlin. Parcels from the surrounding parcel centres are transported by truck to the respective freight terminal and loaded onto the trains.
From there they go to the target region, where they are again reloaded and brought to the receiving parcel centre by truck.
With a view to the upcoming heavy traffic in the run-up to Christmas, Deutsche Post DHL and DB Cargo are planning to use an additional 20 trains on the weekends before Christmas.
In order to further expand the more climate-friendly parcel transport by rail, Deutsche Post DHL aims to equip selected parcel centres with sidings. This would reduce transport to terminals, accelerate loading and raise the number of parcels able to be transported by rail.
The first project will begin in the next few years at the Cologne parcel centre, with the creation of direct access to the neighbouring Eifeltor container terminal.