Deutsche Bahn (DB), the city of Hamburg and Siemens Mobility have signed a co-operation agreement to introduce an upgraded intelligent operations control system for the Digital S-Bahn.
The new Digital S-Bahn Hamburg 2.0 system aims to reduce power consumption on the network by up to 30 percent, with tests taking place until the UITP World Congress in 2025.
This deployment will advance the capabilities of the Digital S-Bahn Hamburg system that is already in operation on the network.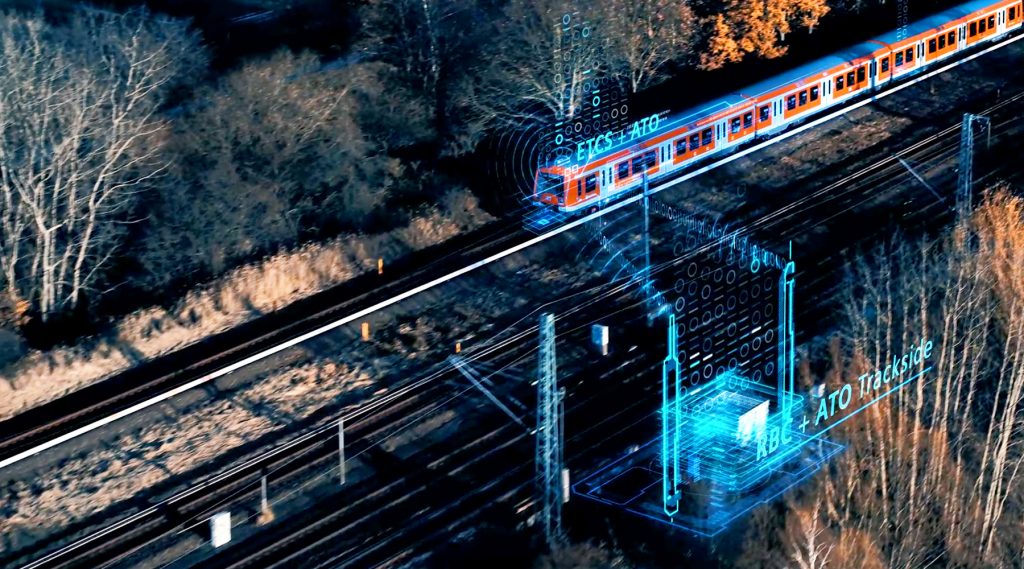 The project is valued at 35 million EUR and is jointly funded by DB, the city of Hamburg and Siemens Mobility.
"Together with our partners, we have shown that, within a short period, automated rail transport is possible in an open railway system for the first time. With Digitale S-Bahn Hamburg 2.0, we are now taking the next step, developing and testing globally innovative functions for the highest energy efficiency. This is an important step towards reducing CO2 and operating costs, and it is part of the most significant technological change on the railway, which we are driving forward together here in Hamburg."
The Digital S-Bahn Hamburg 2.0 intelligent operations system saves energy in two ways.
As the technology knows the exact positioning of all trains on the network, movements can be optimised so that stops on the track can be avoided. Additionally, the system reduces peak loads in power consumption by preventing multiple trains from starting simultaneously on the track.
Furthermore, the project will also investigate the potential of energy recuperation using inverters into the public power grid.
"With the Digital Rail, we will operate trains even more energy-efficiently in the future. In addition to providing additional capacity and higher reliability, the technology has the potential to reduce energy consumption by up to 30 percent, according to initial estimates. Considering the current energy demand of the S-Bahn Hamburg, we would save the energy consumption of 10,000 households per year in the Hanseatic city alone. Here at the S-Bahn Hamburg, we are developing the technology that will later be used nationwide."