ÖBB and Deutsche Bahn (DB) have presented a modernised couchette car for ÖBB's Nightjet service in Austria, Germany and Switzerland.
As part of the upgrade programme, ÖBB has converted 22 passenger cars from its existing Nightjet train fleet into multifunctional couchette cars that will enhance passenger comfort.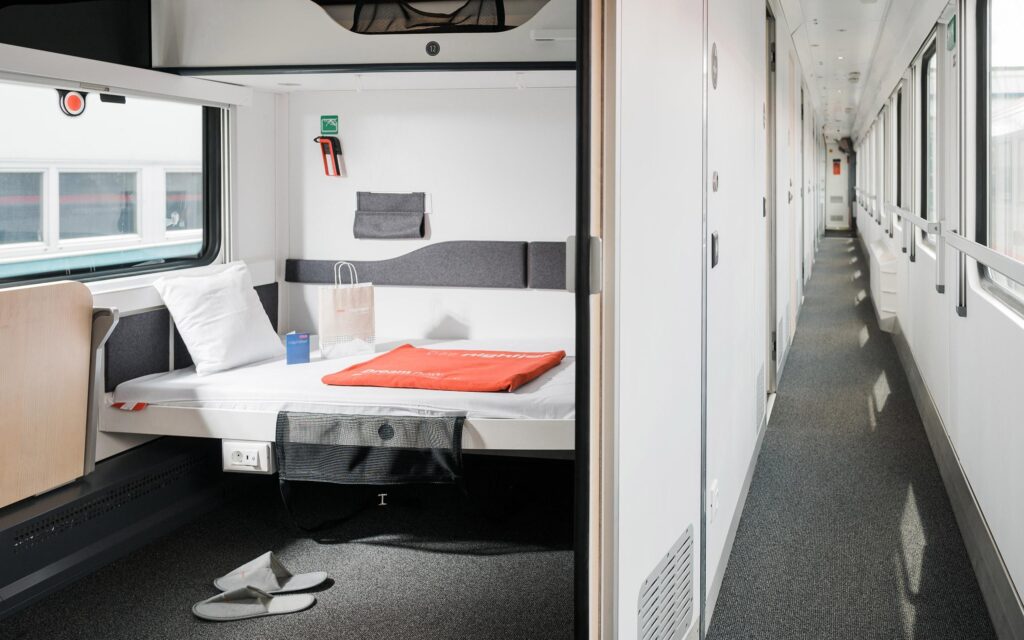 "By 2026, we want to have doubled the number of Nightjet travellers to three million a year. It is not only important to include new destinations in our Europe-wide night train network, but also to offer modern and comfortable night trains. With the Nightjet upgrade programme, we have transformed conventional coaches into modern, multifunctional couchette coaches. This increases sleeping comfort and privacy for our travellers."
The improvements to ÖBB's Nightjet couchette cars include newly designed 4-seater compartments for families, as well as parking spaces for prams and bikes.
Each multifunctional couchette car is also equipped with a modern barrier-free compartment and toilet to improve accessibility for passengers with restricted mobility.
In addition, the new coaches offer free wifi, charging sockets and functions such as light control to further enhance passenger comfort. An electronic access system using programmed smart cards has also been added to improve security.
"The night train is not only a strong symbol of climate-friendly travel, but also of a networked, borderless Europe. Together with ÖBB and our other European partner railways, we will be connecting 13 European metropolises overnight by rail over the next few years. We are delighted that our travellers can now explore Europe even more comfortably in the new cars."