The Egyptian government has awarded a contract to Deutsche Bahn (DB) to operate Egypt's first high-speed rail network.
The contract was signed at the COP27 UN climate conference for an initial period of 15 years.
Under this agreement, DB subsidiary DB International Operations (DB IO) will be responsible for operating the high-speed network's vehicles and infrastructure, which will include 2,000 kilometres of track.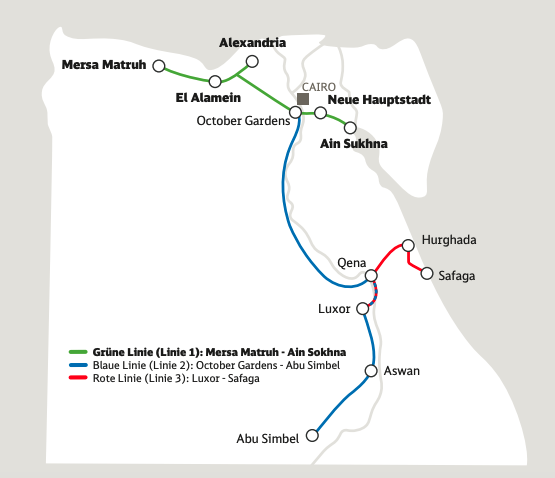 Prior to the start of this contract, a consortium led by Siemens Mobility is building the infrastructure and delivering the vehicles for the line's passenger and freight transport.
"We help millions of people in Egypt to achieve modern mobility and ensure climate-friendly rail freight transport. The new railway system drives Egypt's economic development and ensures more climate protection, from which we all benefit.
"We are pleased that by operating the new railway system in Egypt we are making a significant contribution to shifting traffic to rail, to active climate protection and to economic development in Egypt."
From 2025, the first line of the transport network will connect the metropolitan regions of Alexandria, Cairo and New Administrative Capital.
An additional two routes and 60 stations will then connect Cairo to Abu Simbel and Luxor with Hurghada in the future. Ultimately, 90 percent of the Egyptian population will be able to access the new network.
The German railway system is also set to benefit from this project through technology and knowledge transfer. Meanwhile, the profits generated will also be reinvested in Germany.