Deutsche Bahn (DB) and partners have developed new fibre-optic cables that are resistant to many kinds of external influences, enabling them to be laid directly in the ground.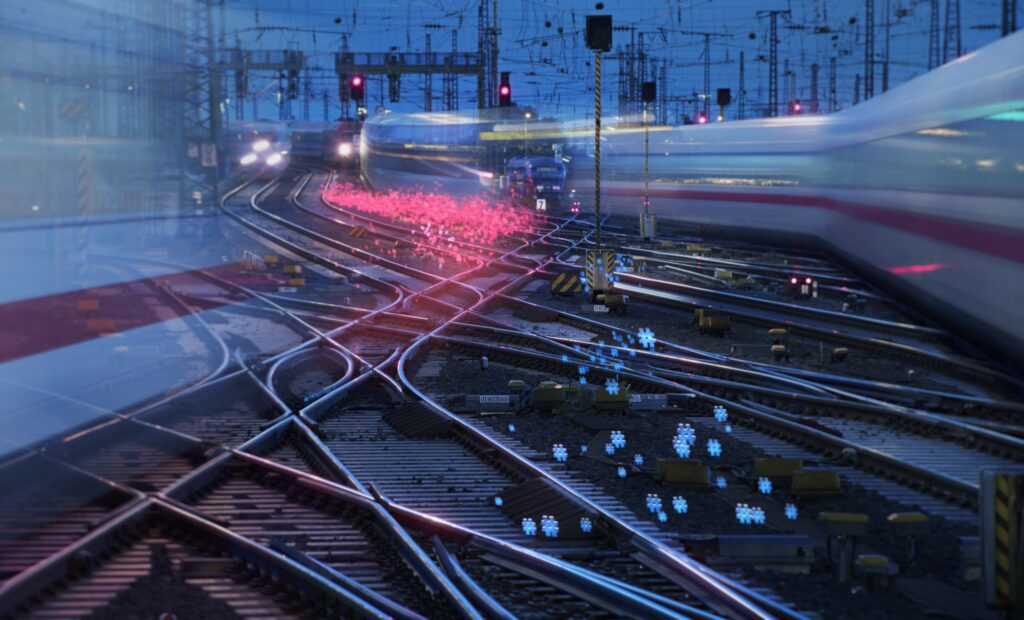 Without the need for cable troughs, installation is quicker and easier, with fewer construction sites and line closures.
The new fibre-optic cables, known as 'outdoor cables', are being used for the first time on the Odenwaldbahn, with the first few metres laid by DB Infrastructure Board Member Ronald Pofalla, Federal Transport Minister Andreas Scheuer and Hesse's Transport Minister Tarek Al-Wazir at a special event.
20,000km of the German rail network have already been equipped with conventional fibre-optic cables. The entire network measures 34,000km. However, only 8,200km still require cables because there are some locations where tracks run parallel to each other and do not require a doubling up of cables.
By the end of 2021, DB will have laid 27km of the outdoor cables between Darmstadt-Ost and Wiebelsbach-Heubach. This will then be followed by the 36km Lübeck–Ahrensburg route, as DB rolls out the technology as the new standard in Germany.
By 2026/27, DB will equip its entire remaining rail network completely with fibre-optic technology, creating the basic prerequisites for digitising rail traffic. Digitally controlled trains and digital signal boxes provide up to 20 percent more space in the rail network, enabling event more environmentally friendly trains can run.