Deutsche Bahn (DB) has reported significant damage to rail infrastructure in the states of North Rhine-Westphalia (NWR) and Rhineland-Palatinate following the extreme storms in Europe last week.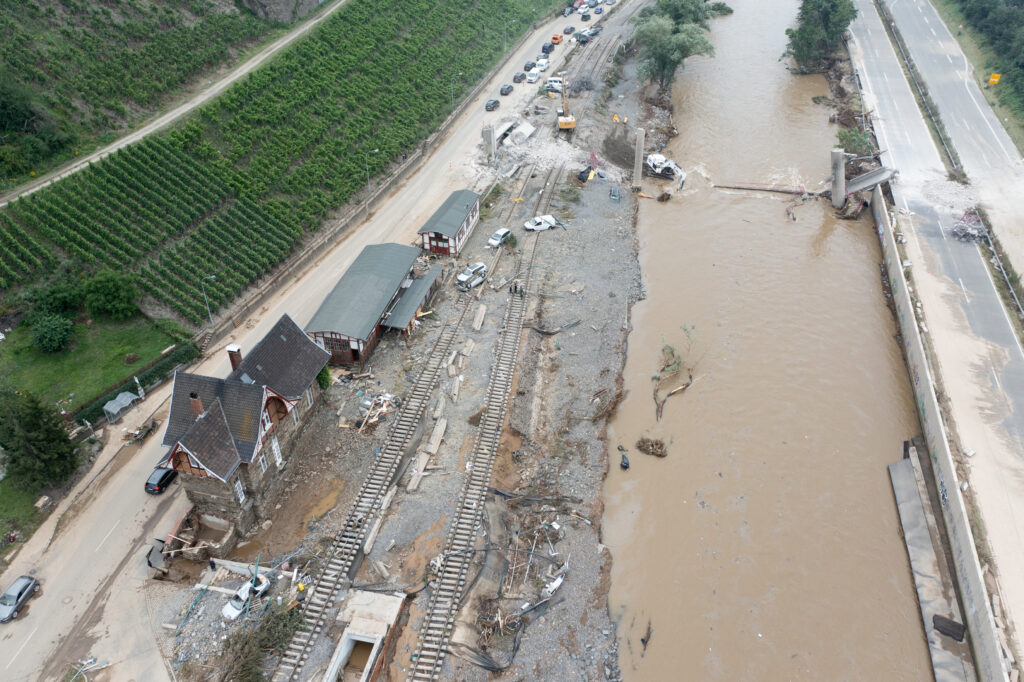 Initial reports reveal extensive damage to more than 80 stations and stops, 600km of track, switches, signalling technology, signal boxes, bridges and vehicles used in regional, S-Bahn and freight traffic.
In NRW alone, around 30 lines are still affected by failures, partial failures and diversions in regional and S-Bahn traffic. Due to blocked routes, numerous S-Bahn and regional services have been unable to run at all, or at best to a limited extent. Replacement bus services have been set up where the road infrastructure is still intact.
Around 2,000 DB employees have been working continuously in the regions affected by the storm since Wednesday. The first repairs are underway, with the connection from Bonn to Koblenz on the left bank of the Rhine already up and running again.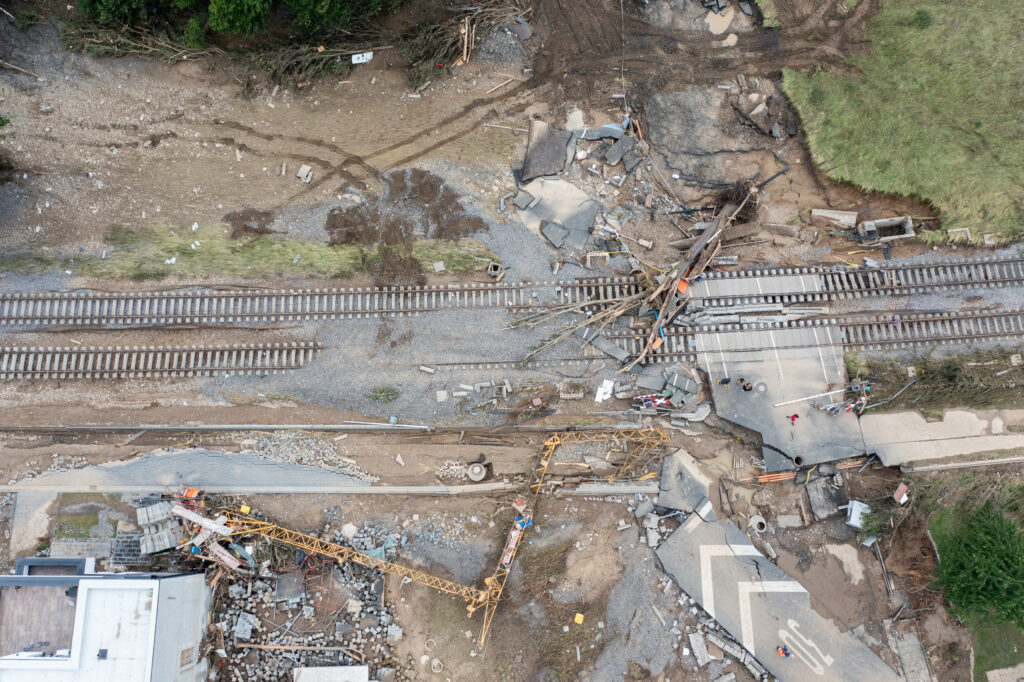 © Deutsche Bahn AG | Patrick Kuschfeld
The focus in NWR and Rhineland-Palatinate is on the Ahr Valley, the Eifel, the Siegerland and the area around Hagen, but there are also failures in other parts of the country, such as S-Bahn lines in the Ruhr Area.
Long-distance, international traffic has also been affected, but work is underway to resume services. It's currently possible to travel with the ICE to Brussels, and trains from Hamburg are occasionally stopping in Düsseldorf again.
Bonn is also connected to long-distance traffic and since the weekend travellers from Berlin have been able to go to Düsseldorf and Cologne. DB is hoping to further normalise long-distance traffic this week.
In rail freight transport, international connections to Benelux countries and, due to the floods on the Elbe and Inn, connections to the Czech Republic, Italy and Tyrol are only possible to a limited extent.
As a precautionary measure, DB Cargo had already parked a number of trains in a targeted manner so they could start up again quickly after the main routes are cleared.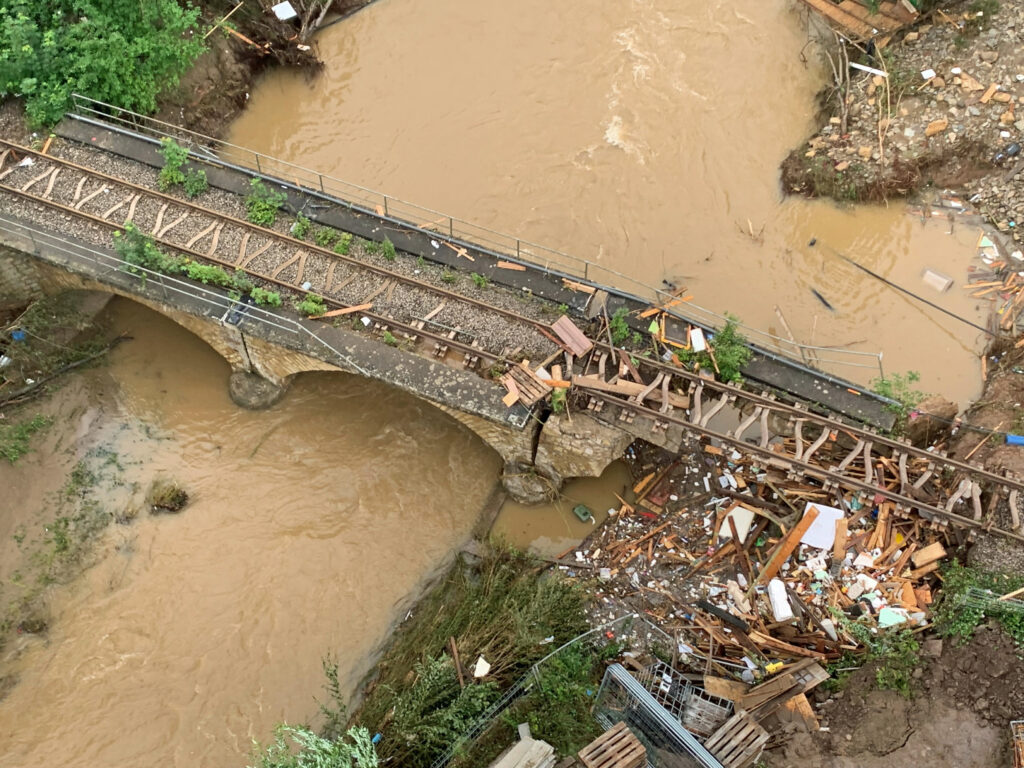 © Deutsche Bahn AG | Alexander Menk