The German Federal Ministry of Transport and Digital Infrastructure (BMVI) has launched a project to demonstrate, test and certify digital automatic coupling (DAC) for rail freight.
A consortium of six European partners, led by Deutsche Bahn, has been awarded the project and will now investigate the use of digital automatic coupling for freight cars. The project runtime is from July 2020 to December 2022.
What Is Digital Automatic Coupling?
Digital automatic coupling allows freight cars as well as their electricity, data and compressed air lines to be connected automatically and without physical labour. Currently, coupling freight cars is a largely manual job using buffers and chain couplers. Digital automatic coupling would make this job substantially more efficient and less labour-intensive for railway staff.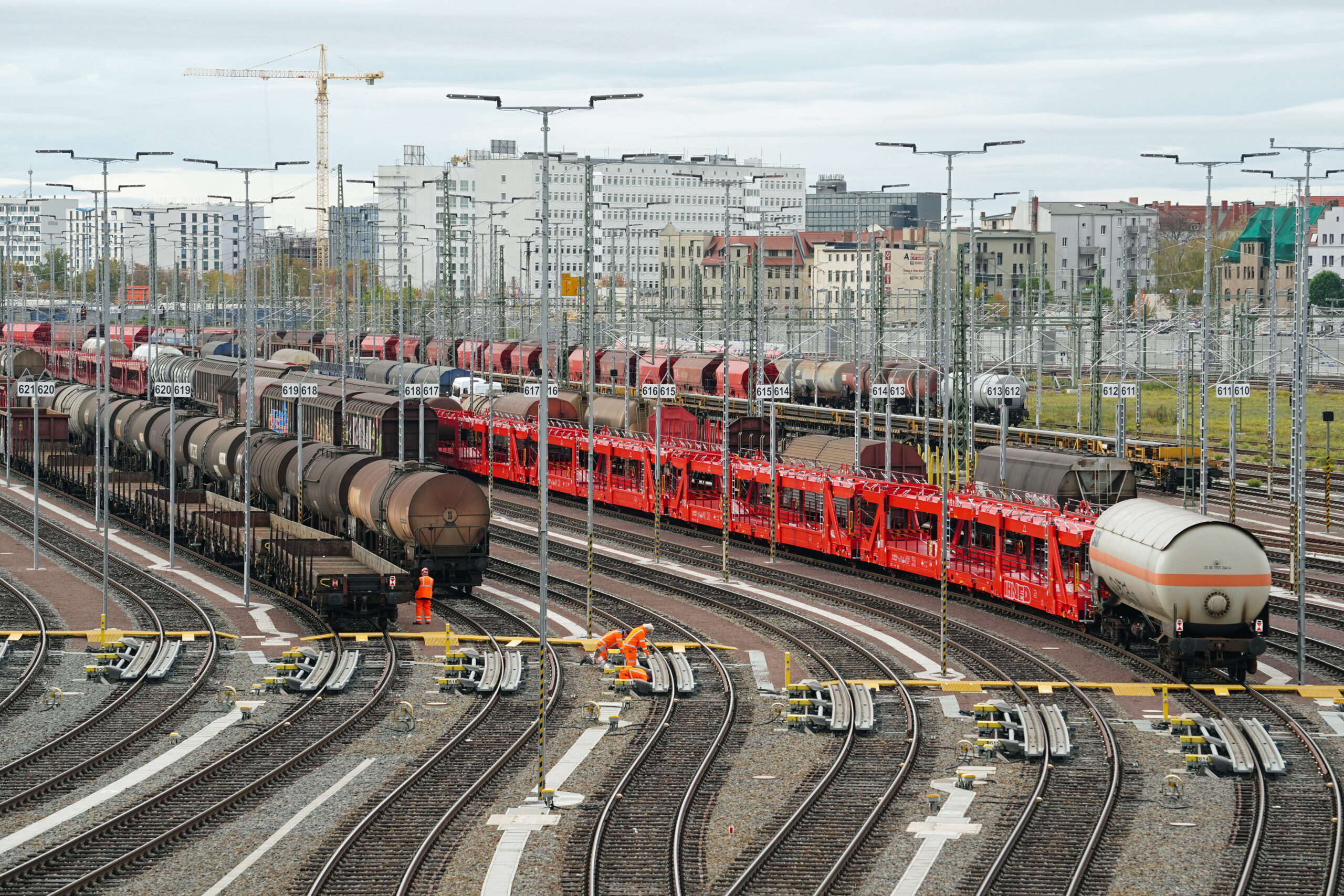 Consortium Members
The winning consortium consists of Deutsche Bahn and its subsidiary DB Cargo, as well as the Swiss and Austrian freight operators SBB Cargo and Rail Cargo Austria, along with the wagon keepers Ermewa (France), GATX Rail Europe and VTG (Germany).
"The EU-wide introduction of DAC isn't a task that can be tackled at Member State-level – we need European solutions. The major financial challenges won't be solved by the companies alone. A comprehensive and sufficiently equipped European support programme will be necessary. The BMVI will continue to support the introduction of DAC and has for that reason commissioned the research project 'DAC Demonstrator'. We will fun this project over the coming 2.5 years with around 13 million euros."
Project Structure
In the first phase of the project 12 freight and tank wagons owned by DB Cargo and GATX will be equipped with coupling prototypes by four different manufacturers. After that the first technical tests will commence, which will lead to selecting a coupling type. In the second phase a demonstrator train consisting of 24 wagons will be equipped with the chosen coupling type and be deployed on the German, Swiss, Austrian and other European rail networks. During this phase, the digital automatic coupling technology will be tested in everyday use in shunting yards.
The goal is to choose a coupling type in preparation of a European-wide introduction. DAC opens the door to comprehensive automation and digitalisation in the rail freight sector. The foundation for the comprehensive introduction is a harmonised approach throughout Europe.
"We're pleased that we can implement this project together with our strong partners in the consortium. If digital automatic coupling is introduced throughout Europe, it will be a revolution for rail freight – and an enormous relief for the workforce."
Also read: