Positive interim results have been reported from the European test run of a Deutsche Bahn (DB) freight train equipped with digital automatic couplers.
The test train is part of a 13-million-euro (13.69m USD) research project funded by the German Federal Ministry for Digital Affairs and Transport (BMDV) aimed at introducing EU-wide rollout of digital automatic coupling (DAC).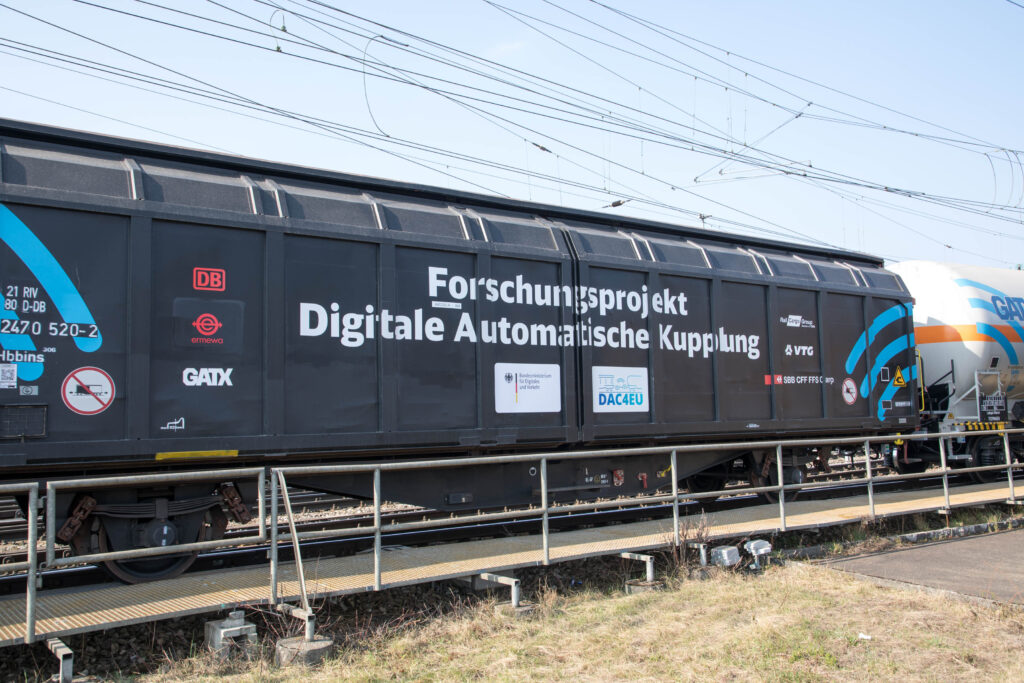 A consortium of six companies is involved in the project: DB and subsidiary DB Cargo, SBB Cargo, Rail Cargo Austria, Ermewa, GATX Rail Europe and VTG.
Digital automatic coupling (DAC) is key to digitalising rail freight and an important tool in helping rail freight's competitiveness over road transport.
The technology makes it possible to couple freight cars automatically, dispensing with the need for manual involvement. The car connections for the brakes are also made automatically.
DAC also dramatically speeds up the shunting process, which in turn increases the capacity of transhipment stations by 40%.
Freight trains can also become longer and heavier thanks to DAC, and can travel at higher speeds, increasing the rail network's capacity.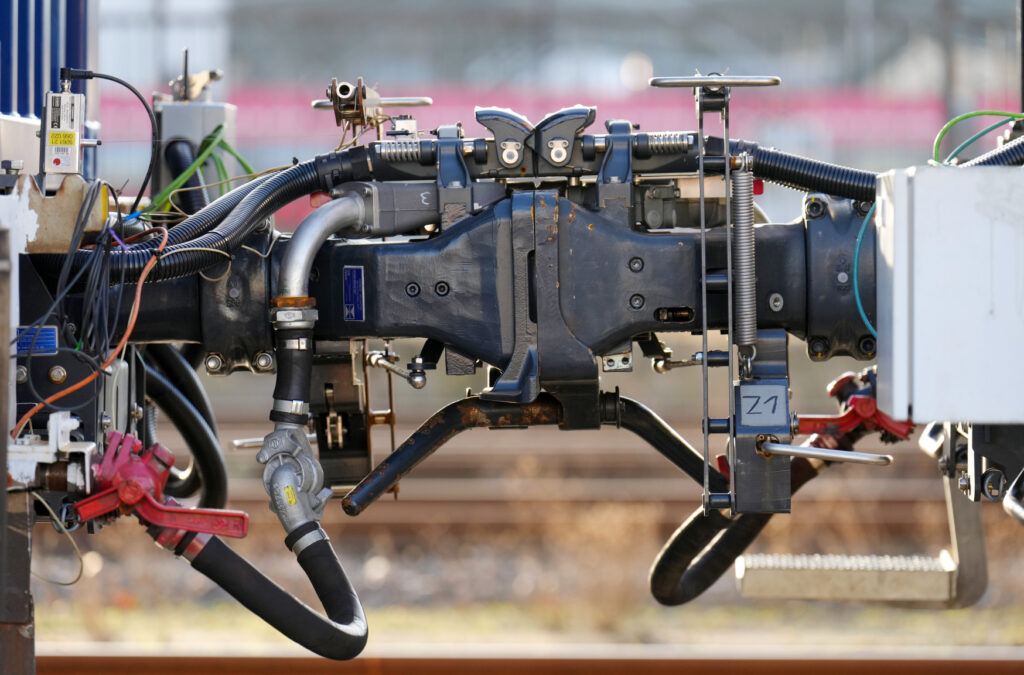 © Deutsche Bahn AG | Oliver Lang
Speaking at a German Bundestag's Transport Committee meeting in Berlin, the German Federal Government's Commissioner for Rail Transport, Michael Theurer, presented the results of the test run alongside DB Board Members Dr Sigrid Nikutta and Dr Daniela Gerd.
The test train began its journey in late January and has travelled through Germany, Austria and Switzerland. So far it has undergone extensive testing in 15 marshalling yards across these countries, in more than 500 operations.
Theurer reported that the clutch works with a high degree of reliability even in ice and snow and now the focus is on optimising processes, he said, as well as defining how the EU-wide conversion of almost half a million freight wagons will be funded.
The speakers added that feedback from freight yard staff was particularly positive, with workers praising the much easier work.
"The new technology proves its worth in the tough day-to-day operations of freight transport – for me, that is the most important finding from the test runs so far.
"Now we have to convince our partners across Europe that the achievement of the climate goals in transport has something to do with this technology.
"Only with more goods on the rails can we achieve a sustainable change in transport!"