Knorr-Bremse has been contracted to supply the braking and entrance systems for 43 Deutsche Bahn ICE 3neo trainsets ordered from Siemens Mobility.
Siemens Mobility will manufacturer the units following Deutsche Bahn's option call for an additional 43 trainsets. This option was included in a 2020 contract for an initial 30 high-speed ICE trains, which Knorr-Bremse also provided with braking technologies and door systems.
Knorr-Bremse will install the braking and entrance systems on the 43 new ICE 3neo trains between 2024 and 2027.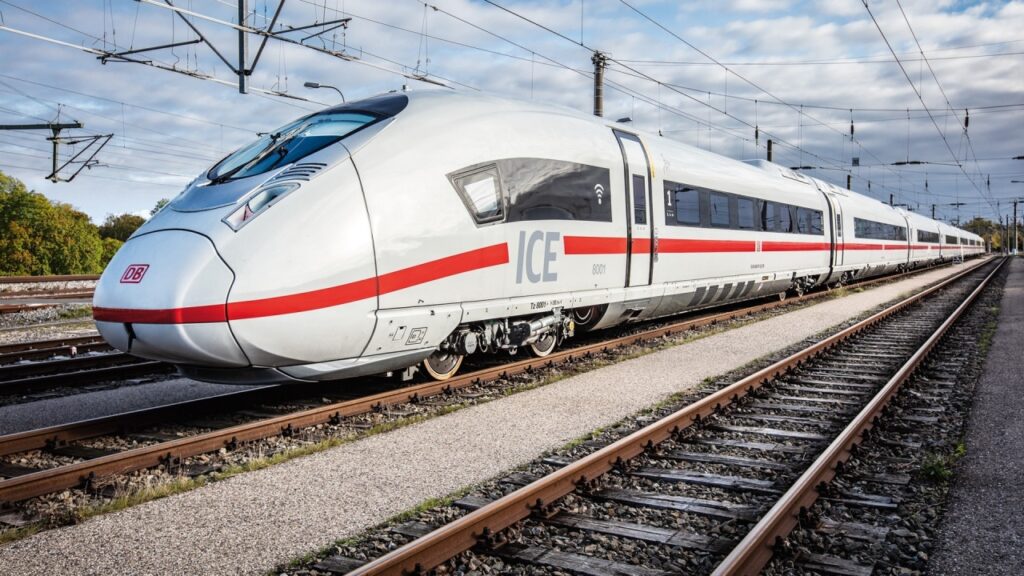 "Following this option call, we're delighted to be able to equip more high-speed trains with safe, reliable, state-of-the-art Knorr-Bremse technologies. Our collaboration with Siemens Mobility while fitting out the new ICE fleet is a splendid example of the successful, long-term partnership that binds together our two companies. We're proud to be able to make yet another contribution to creating fast, high-availability train connections across Germany."
The braking components will include all bogie equipment, axle-mounted and wheel brake calipers, steel discs and sintered pads. The system will use soundproofed air supply systems with oil-free compressors.
Knorr-Bremse is also equipping Deutsche Bahn's new ICE trains with eddy-current braking systems that use zero-contact technology to eliminate wear and noise during braking. The brake control systems will use intelligent brake management to coordinate the eddy-current and friction brakes to maximise energy recovery.
Similarly, Knorr-Bremse will supply pressure-tight, low-maintenance doors and boarding aids for the ICE trains.
"Highly innovative door systems play a key role in the smart management of trackside passenger flows by reducing platform dwell times and making travel more convenient and ergonomic for passengers. In short, we're proud that our entrance technologies will be aboard these new vehicles, enabling passengers to enter and exit from the new trains quickly, efficiently and safely."
The new ICE 3neo trains will reach speeds of up to 320 kilometres per hour and will operate on many of Germany's high-speed routes, such as the Cologne-Frankfurt and Munich-Berlin lines.