Deutsche Bahn (DB) has completely converted Berlin's S8 line to its newest generation of trains; the 483/484 series developed and built by Stadler Germany and Siemens Mobility.
To celebrate their inauguration, Berlin Mayor Franziska Giffey and Rainer Genilke, State Secretary for Infrastructure and Urban Planning for the State of Brandenburg, each drove a new train along the line from Pankow to Treptower Park.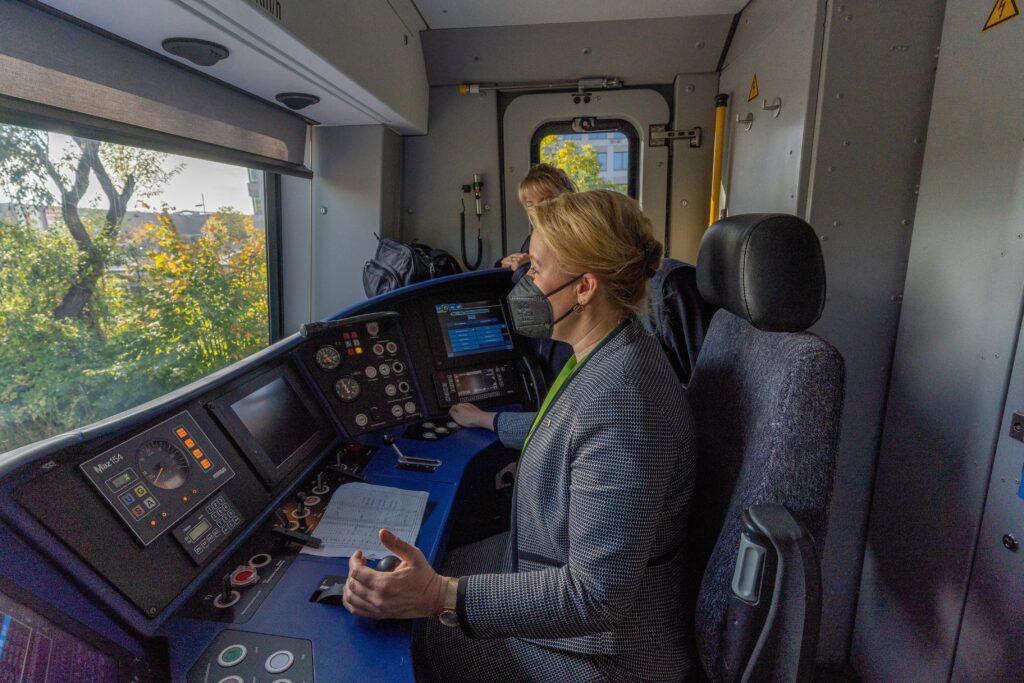 The S8 line has also been extended from Birkenwerder to Wildau via Zeuthen during peak traffic periods. Together with the S46, it now provides environmentally friendly connections to the nearby Studentenstadt.
Nine new trains have entered service on the 59-kilometre-long line, replacing the old 485 series trains.
The retired trains, which are around 30 years old, have now been parked and will be gradually disposed of in an environmentally friendly manner.
Some of the trains will be used for spare parts to maintain the remaining trains of this series that are still in service.
The new trains operate with six cars rather than the 485 series' four, and will offer passengers better information, more security cameras, and additional space for wheelchair users, strollers and bicycles.
These modern trains with their distinctive flat front are already reliably operating on three of Berlin's S-Bahn lines. A total of 172 cars from the new series are currently in daily service.
The new trains are part of the transport contract for the Ring sub-network that began operating in January 2021.
The first train entered service on the S47 line and was joined by the S46 line (Königs Wusterhausen – Westend) ahead of schedule in June.
Since serial production is well under way, the S45 line (BER – Südkreuz) is also being temporarily supplied with new trains. In coordination with VBB, previously delivered trains are running on this line before their planned use on other lines.
"With their inauguration on the S8 line, service with the new and modern trains began on the third S-Bahn line ahead of schedule.
"The manufacturing consortium Stadler and Siemens reliably delivers one to two trains every week from the Stadler plant in Pankow to S-Bahn Berlin, where they are proving just as reliable in service.
"As planned, the delivery intervals are being stepped up so all 106 new trains will be available for the S-Bahn Berlin right on schedule."
After all the trains have been delivered at the end of 2023, a total of 106 two-car trains will be in service throughout Berlin.
The next milestone for the S-Bahn will be the commissioning of trains for the S41 and S42 Ring lines beginning this December.