The public has been able to view Siemens Mobility's Mireo Plus B battery train for the first time at InnoTrans 2022.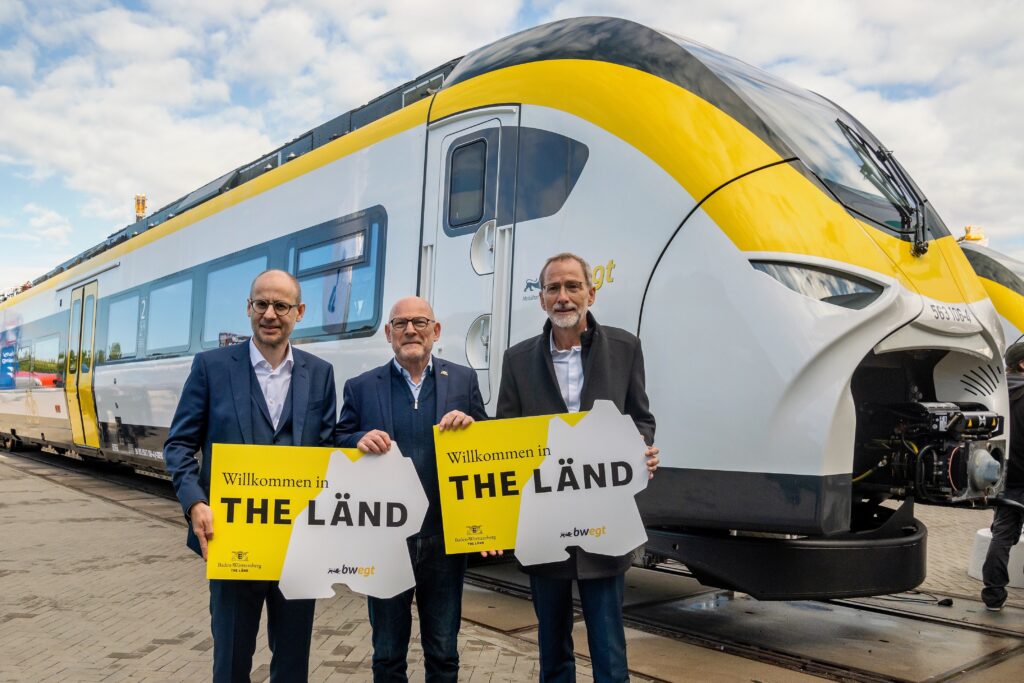 This is a battery-powered hybrid vehicle, which can be operated with or without overhead lines.
Under real conditions the range of the Mireo Plus B in battery mode is more than 80 kilometres.
The battery system, which uses long-life lithium-ion batteries, is mounted underfloor and includes two battery containers. These can be charged on the overhead line and by using energy from braking.
In 2020, Landesanstalt Schienenfahrzeuge Baden-Württemberg (SFBW) ordered 27 Mireo Plus B trains. The two-car electric trainsets with 120 seats are scheduled to operate in Network 8 of the Ortenau regional system.
These are being built at Siemens Mobility's Krefeld plant and delivery will take place between June and December next year.
In addition to the manufacture and production of these trains, Siemens Mobility will also provide maintenance for the entire lifecycle – estimated at almost 30 years.
"All trains should be climate-friendly. Where there are no overhead lines yet, we rely on alternative and climate-friendly solutions.
"Thanks to the battery hybrid drive of the Mireo Plus B, trains in the Ortenau region will run emission-free from December 2023. The state of Baden-Württemberg is leading the way as a pioneering region in Germany and is financing the introduction and operation of the battery trains as the owner.
"The procurement is also based on the 'lifecycle approach', which means that for the first time we are guaranteeing maintenance and servicing over the entire contract period."
Siemens has also received another two Mireo Plus B orders.
Last year Niederbarnimer Eisenbahn (NEB) ordered 31 Mireo Plus B trains, while seven more trains will go to  Midtjyske Jernbaner from the end of 2024, in Denmark's first battery-powered rail contract.
Other InnoTrans 2022 news from Siemens Mobility includes the official presentation of its Mireo Plus H hydrogen train.