Stadler and Nahverkehrsverbund Schleswig-Holstein (NAH.SH) have unveiled the first FLIRT Akku battery-electric series-produced vehicle at InnoTrans 2022.
The two-car multiple units will go into service from next year on the North and East networks in Schleswig-Holstein, Germany, which are at most only partially electrified.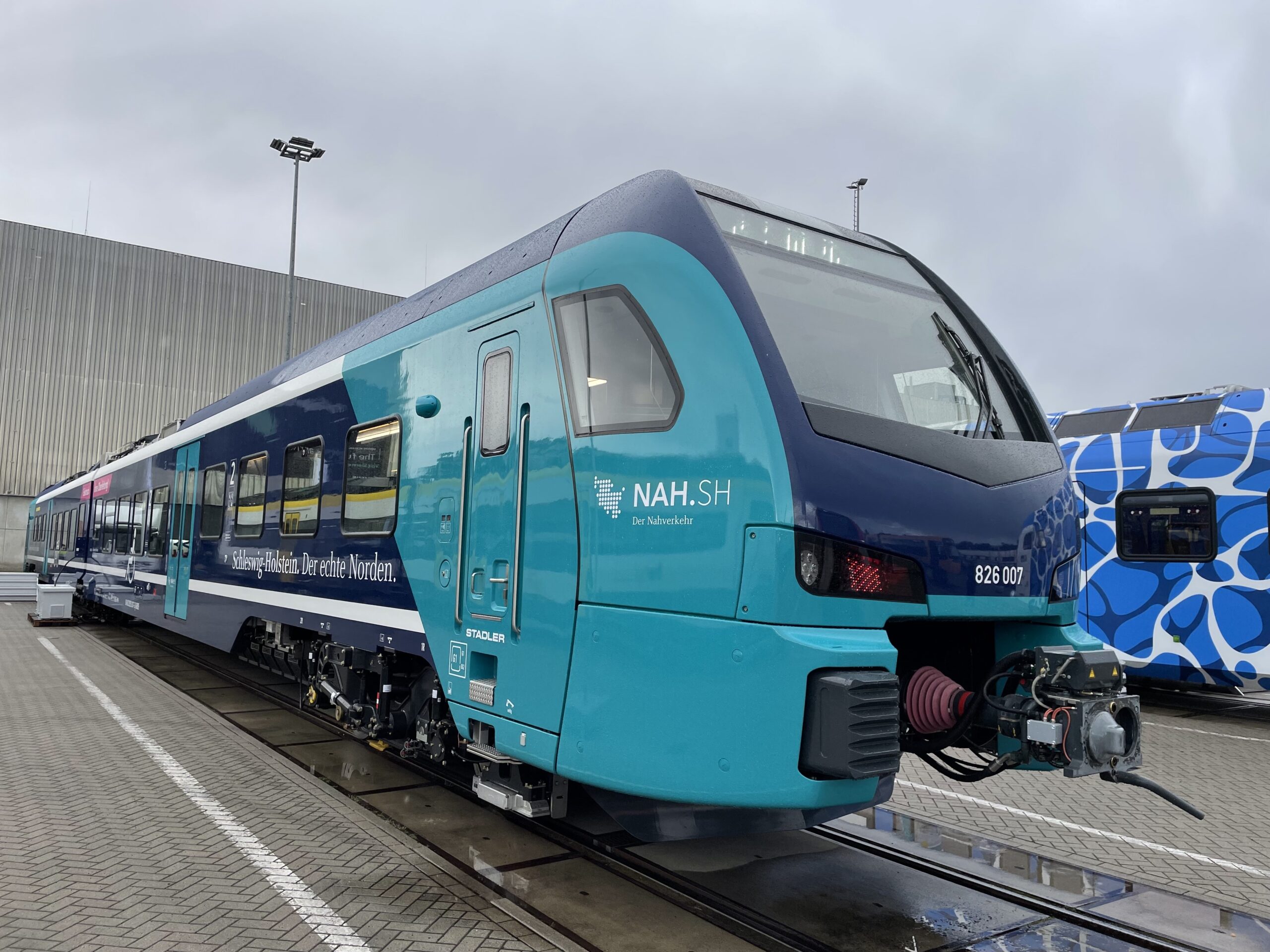 NAH.SH invited manufacturers to tender for the construction of alternative drive technology rail vehicles as part of Germany's first ever open-technology back in 2019 and awarded Stadler the contract to produce 55 FLIRT Akku trains.
Signed that August, and valued at approximately 600 million EUR( 662m USD), the contract includes an option for a further 50 vehicles and 30 years' maintenance.
The 46-metre-long FLIRT Akku model for NAH.SH is air conditioned and entirely step-free.
Each vehicle has 124 seats as well as two spacious and fully accessible multifunctional zones for wheelchairs, pushchairs and bicycles.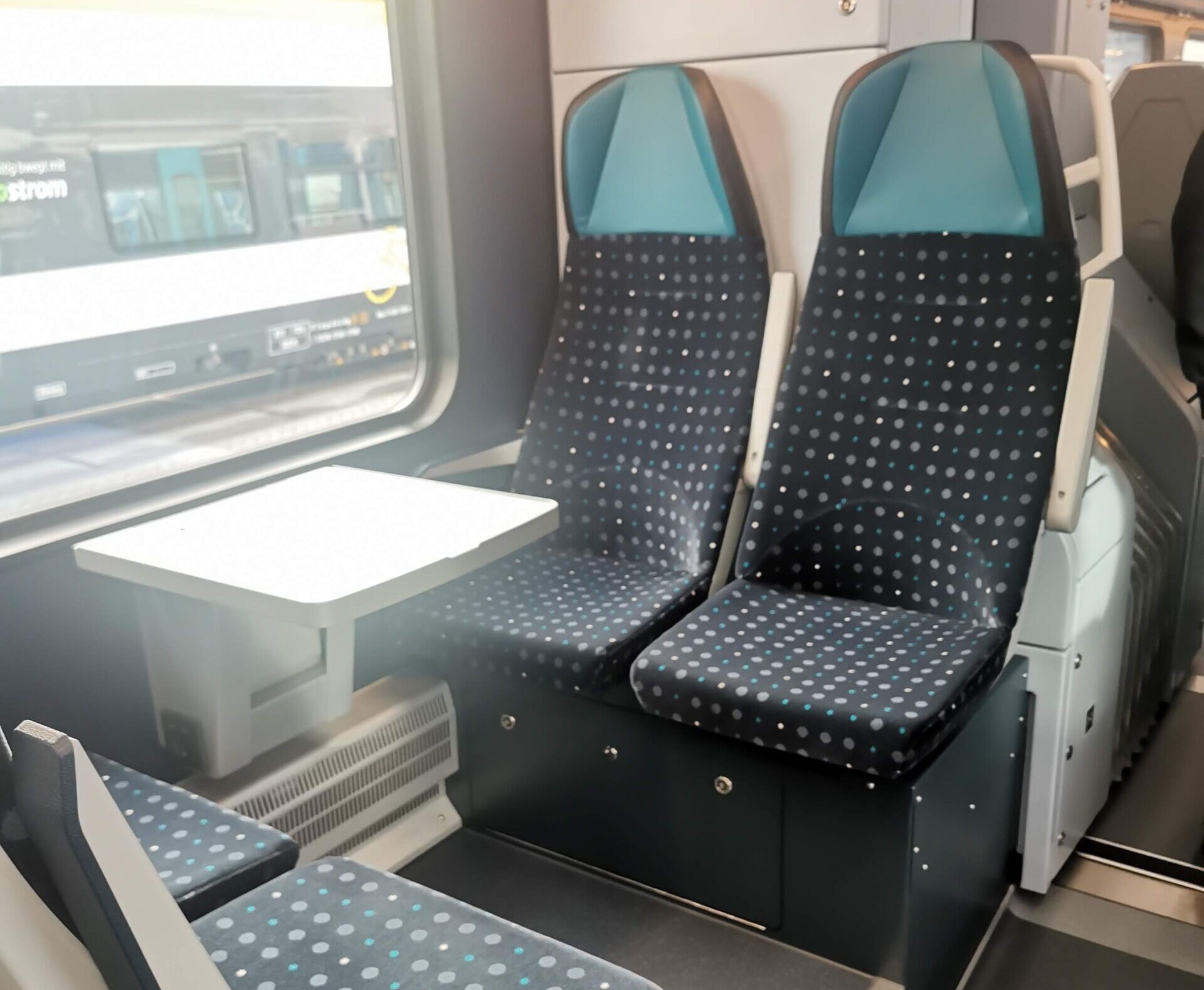 © a2b Global Media
Designed for non-electrified or only partially electrified routes, when running under an overhead contact line, the vehicle operates in the traditional electric way and charges its batteries.
Kinetic energy is also recovered during braking.
When the overhead contact line comes to an end, it can switch to battery operation journey, making it a versatile option for a wide range of routes.
The battery can also be charged at electrified stops and with standardised UIC preheating devices.
"With the FLIRT Akku, Stadler is making an important contribution to the implementation of the transport transition.
"By using modern battery-electric multiple units, today's diesel routes can be operated electrically via the vehicle, and therefore in an environmentally friendly and energy-efficient manner."