A special ceremony has been held for the signing of the transport contract for the Elbe-Spree network in Brandenburg an der Havel.
The Europe-wide tender for this contract was overseen by the Verkehrsverbund Berlin-Brandenburg (VBB) on behalf of the German states of Mecklenburg-Western Pomerania, Berlin, Brandenburg and Saxony-Anhalt.
The signing ceremony was attended by award winner Ostdeutsche Eisenbahn (ODEG), along with representatives from the states and the VBB, Nahverkehrsservice Sachsen-Anhalt and Verkehrsgesellschaft Mecklenburg-Vorpommern transport authorities.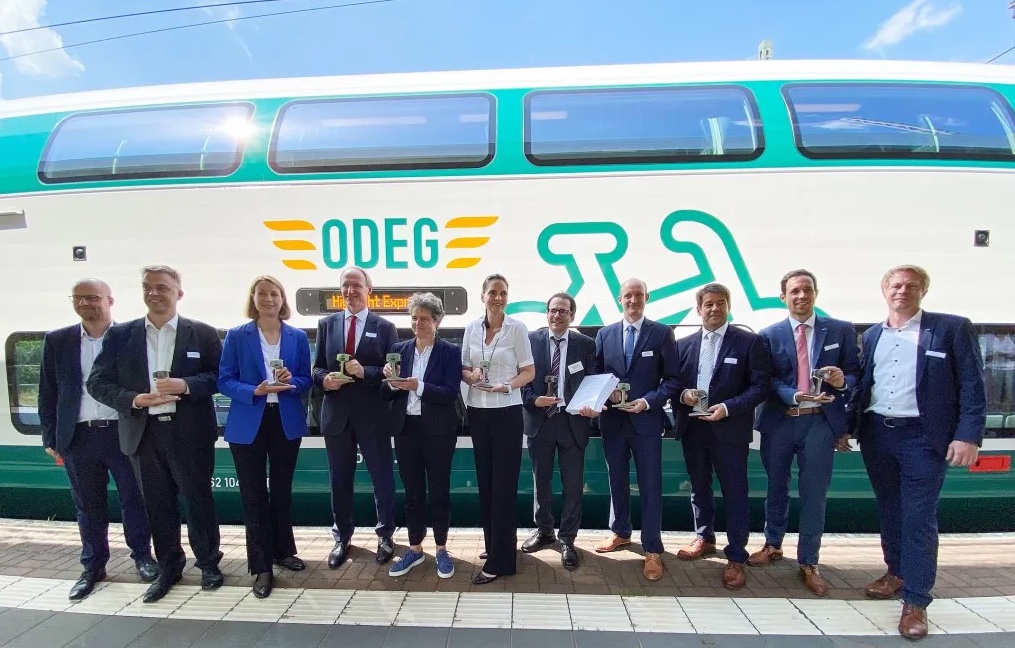 The Elbe-Spree network is an extension of the existing S-Bahn network. ODEG has signed a 12-year contract and will begin operating the RE1 on 11 December.
This will increase the existing network from 13 million to over 18m train kilometres a year, increasing operations by 50%.
The new network will also see an increase in service frequency. Compared to the current scheduling of two trains per hour on the RE1, capacity on the line during rush hours will be increased by up to 70%.
ODEG will also introduce longer trains that will improve passenger capacity. These will require longer stations at certain destinations along the network.
As part of the event, Siemens Mobility presented one of the new six-car, electric, single and double-decker Desiro HC (high capacity) trains ordered by ODEG for the network.
With their expanded capacity, the new trains should easily handle increasing passenger volumes in metropolitan areas such as Berlin, Magdeburg, Cottbus and Schwerin.
"The realisation of the Elbe-Spree rail network marks another milestone on the way to climate-friendly mobility – and the mobility transition.
"Expanding service offerings from December will bring many improvements in service, especially in rural areas.
"In addition, passengers on the new network routes will benefit from the modern trains and higher service frequency. There will be more space, improved accessibility and free WiFi in the new trains.
"This is exactly what is needed to make rail transport a truly attractive alternative for the public."
Network expansion work is scheduled to take place in two stages, starting with network infrastructure. This does not include the construction of Berlin's Desdner Bahn.
Once this stage has been commissioned, which is currently scheduled for early 2025, the focus will move on to other network improvements.