Stadler has presented the 18 double-decker KISS trains that will operate between Hamburg, Lübeck and Travemünde from January 2023.
The new trains were presented alongside Claus Ruhe Madsen, Minister for Economic Affairs, Transport, Labor and Technology and Tourism in Schleswig-Holstein and the Managing Director of the Schleswig-Holstein Local Transport Association, Dr. Arne Beck.
The vehicles will travel at speeds of up to 160 kilometres per hour and will carry up to 2640 passengers per connection.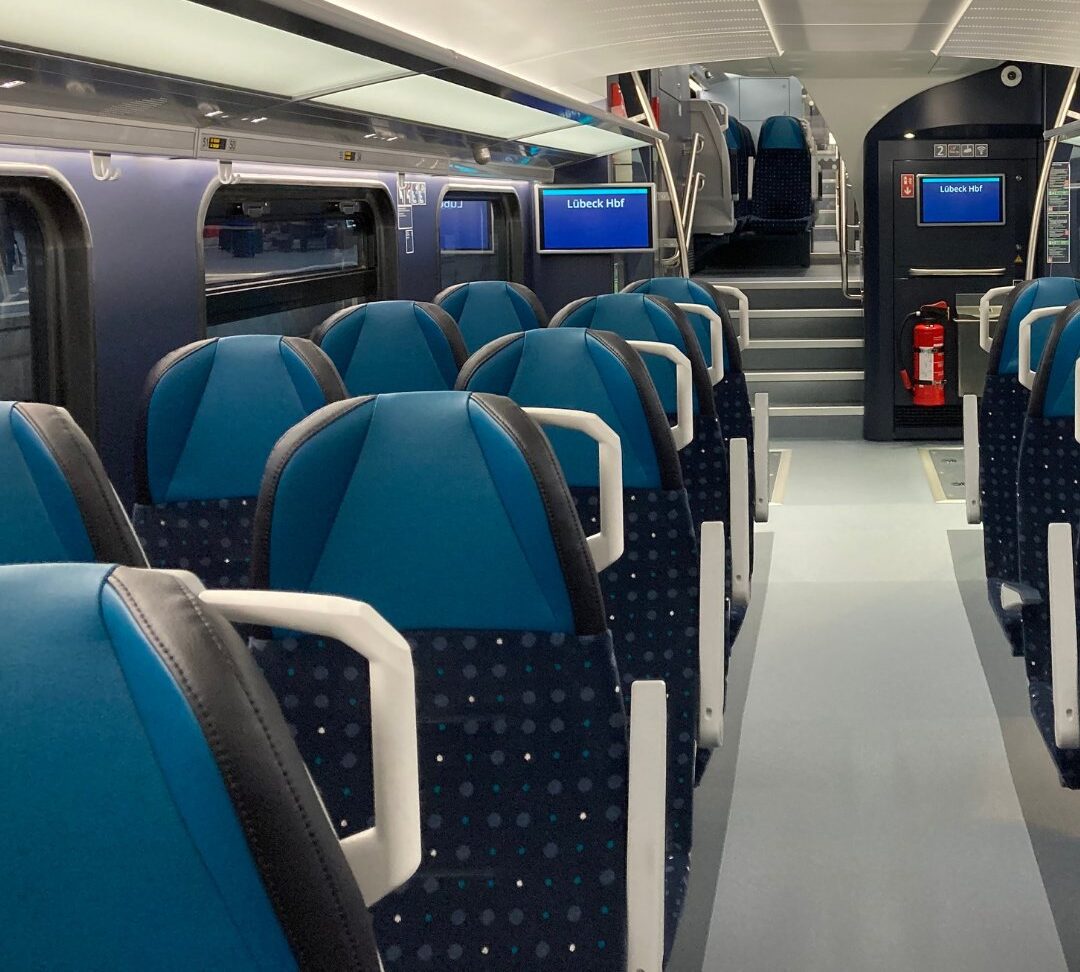 "With around 24,000 passengers per day, the Hamburg-Lübeck route is one of the most used connections in the country. That's why we're glad that we can give the people in the region real can offer improvements. With the new trains, accessibility and comfort also become clear increased. That starts with a stepless entrance and ends with a high-performance Wi-Fi."
DB Regio ordered the 18 trains in June 2019 to start services between Hamburg, Lübeck and Travemünde in June 2022. However, their completion was delayed due to required changes to the angle of the wheelchair ramps, as well as because of the pandemic and longstanding supply chain issues.
The vehicles have been built with multipurpose areas for wheelchairs, strollers or up to 36 bicycles and also feature wheelchair-accessible toilets and level boarding.
"The modern and reliable double-decker vehicles for Schleswig-Holstein are characterised by a very smooth running and can transport many passengers safely, quickly and comfortably at the same time. In particular, we would also like to have people with mobility restrictions achieve self-determined and independent use of public transport. Therefore, I would like to thank everyone involved in the project that together with the state, transport authorities and operators, have found the optimal solution for accessibility."
To enhance passenger comfort, the new vehicles have Wi-Fi and charging outlets at all seats. They are also equipped with modern passenger information systems to provide real-time data on the journey, as well as an occupancy display and an electronic reservation system.