Today, on the opening day of InnoTrans 2022, rolling stock manufacturer Škoda has unveiled its 36T tram-train for RNV together with the operator.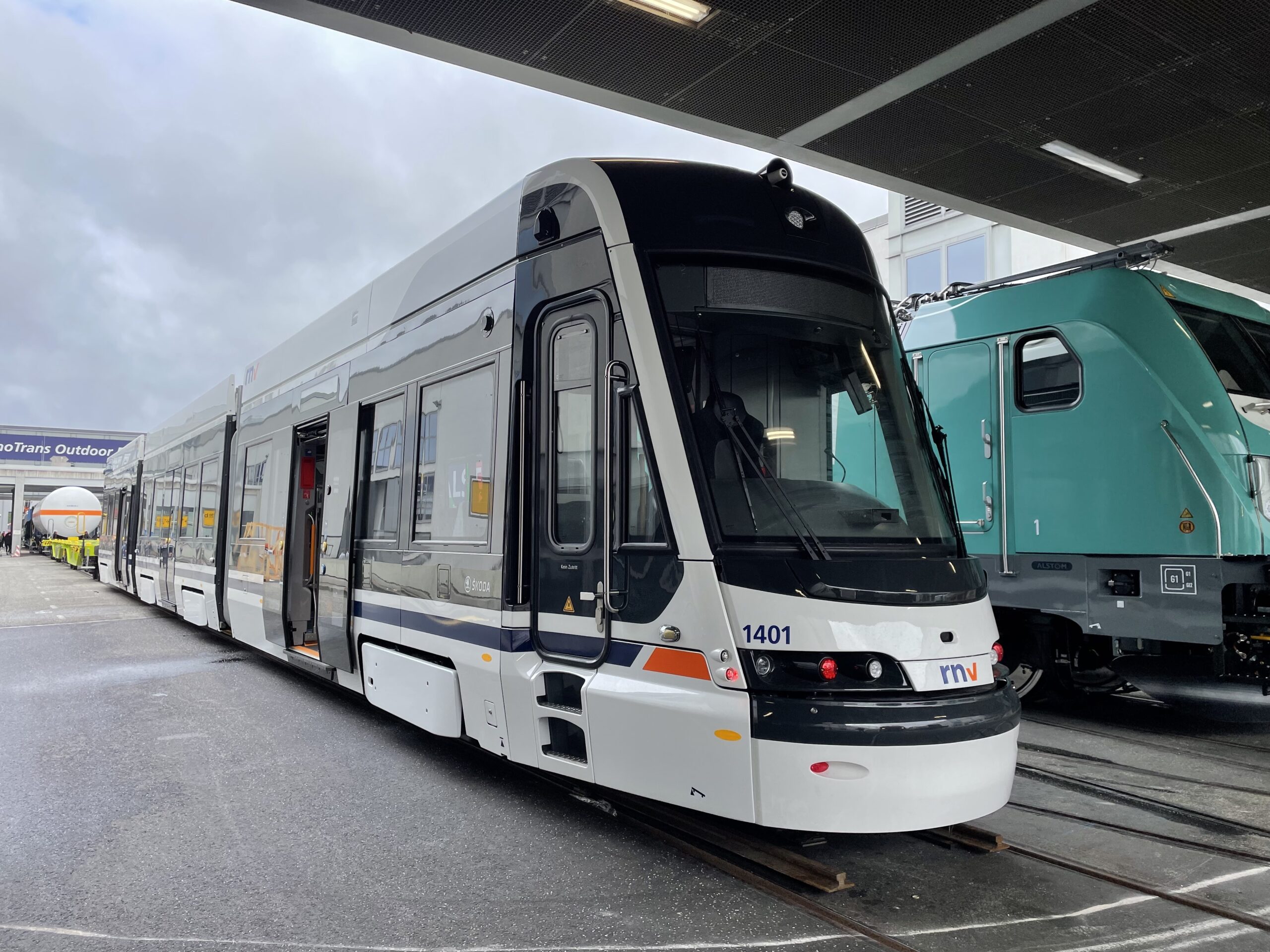 Didier Pfleger, CEO of Škoda Group, addressed the event attendees first. This tram-train is set to run in three German cities: Heidelberg, Mannheim and Ludwigshafen am Rhein. Not just that, it is to run between these cities too. This aspect made this project a challenging and complex one for Škoda, he said, further adding "it's a new product that we're very proud of".
The vehicle on display at InnoTrans is a prototype. Mr Pfleger said Škoda would be delivering the first vehicle to RNV in 2023.
Martin in der Beek, CTO of RNV, spoke next. He commented that attending InnoTrans was always a pleasure and a particular treat when one of his region's vehicles was on display.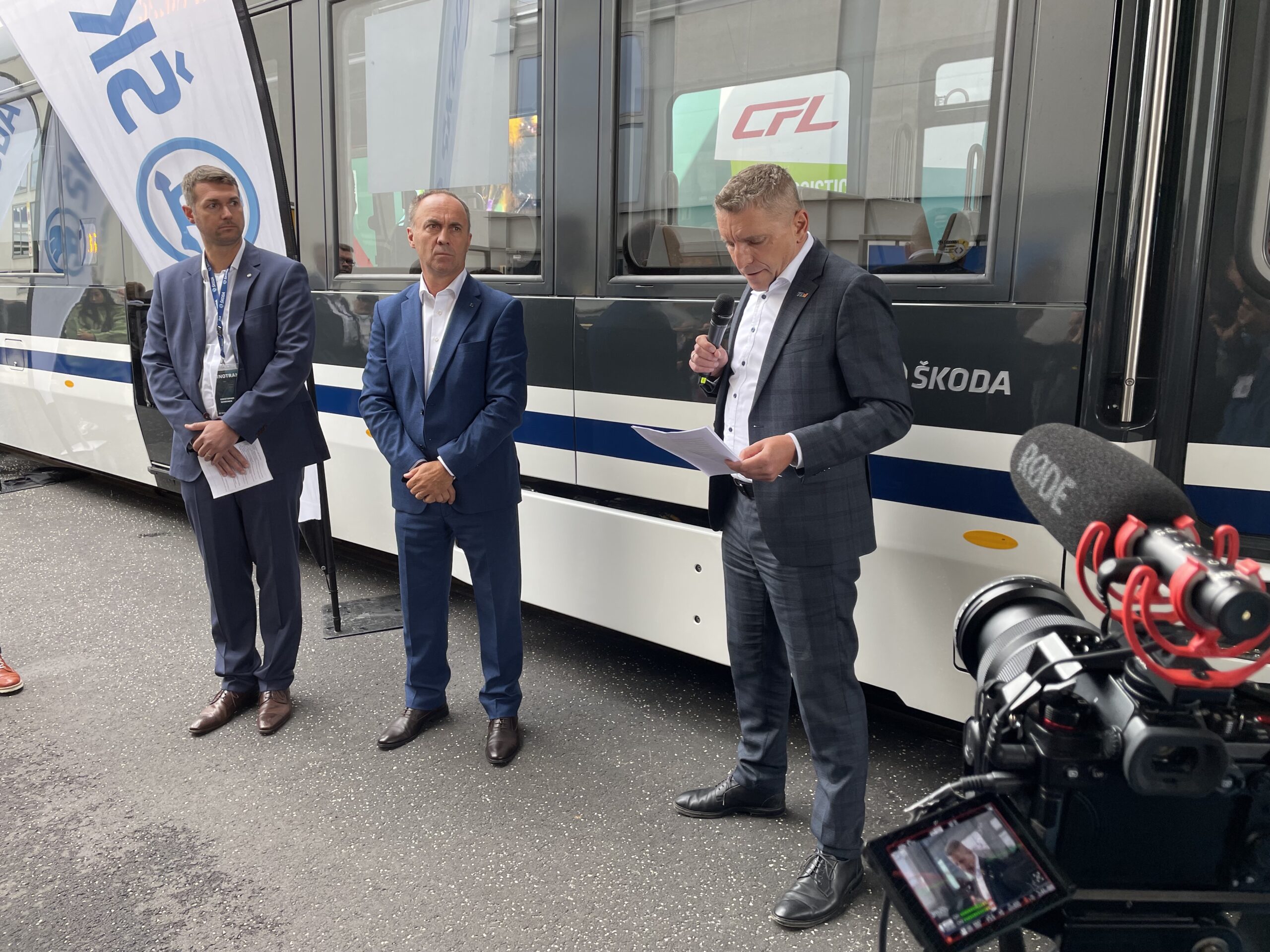 © a2b Global Media
He urged speed, saying he hoped Škoda would be able to deliver the first unit by the end of this year. Because of the consultation process, there have been some project delays such that RNV's schedule is now tight. The more time passed, Mr in der Beek said, the harder it was becoming to maintain the existing fleet of trams.
Beyond that, Mannheim will be hosting the Bundesgartenschau between April and October 2023 and he wanted the new trams to carry passengers for this event, a flagship event for the city. Pressing home the point of urgency, he said he hoped Škoda was making great efforts to speed up production and would be swift with homologation.
His vision for the Rhein-Neckar region, which does not just cover three German cities but also two federal states – Baden-Württemberg and Rhineland Palatinate, is one of new rail infrastructure to get people travelling by public transport. And for that a large, reliable pool of new trams was needed, he said.
This is what the 36T is to deliver. Mr in der Beek said this tram was not an off-the-shelf product by any means. Although there are other tram-trains out there, this one is unique in that it is a 1m-gauge tram-train.
The technical uniqueness of this tram was echoed by Škoda's project engineer, who said Škoda had discussed every screw with RNV.
Škoda will deliver 30, 40 and 60m versions to RNV that can be used in four different combinations. RNV also required that the trams had an operating lifespan of 36 years and that they would be highly modular. For example, one 60m tram can be split into two 30m trams should the need arise.
The 36T for RNV is actually based on the Artic tram in Helsinki, originally manufactured by Transtech but now part of the Škoda Group.
The tram is very good in curves and is low-noise, also offering low track and wheel wear as well as minimal jerk when braking.
During maintenance, the longer units can be separated. This is necessary because RNV has not got the maintenance capacity to deal with one 60m tram in full. Another positive maintenance aspect is that engineers are able to walk on large parts of the tram roof, making access very easy. Parts too are easy to replace thanks to the well thought-through design.
This well thought out design extends to passenger comfort too. The seats are offset with each other to give passengers more shoulder space – this too a feature taken from the Artic. The LED lighting inside the tram automatically adjusts depending on the light levels outside.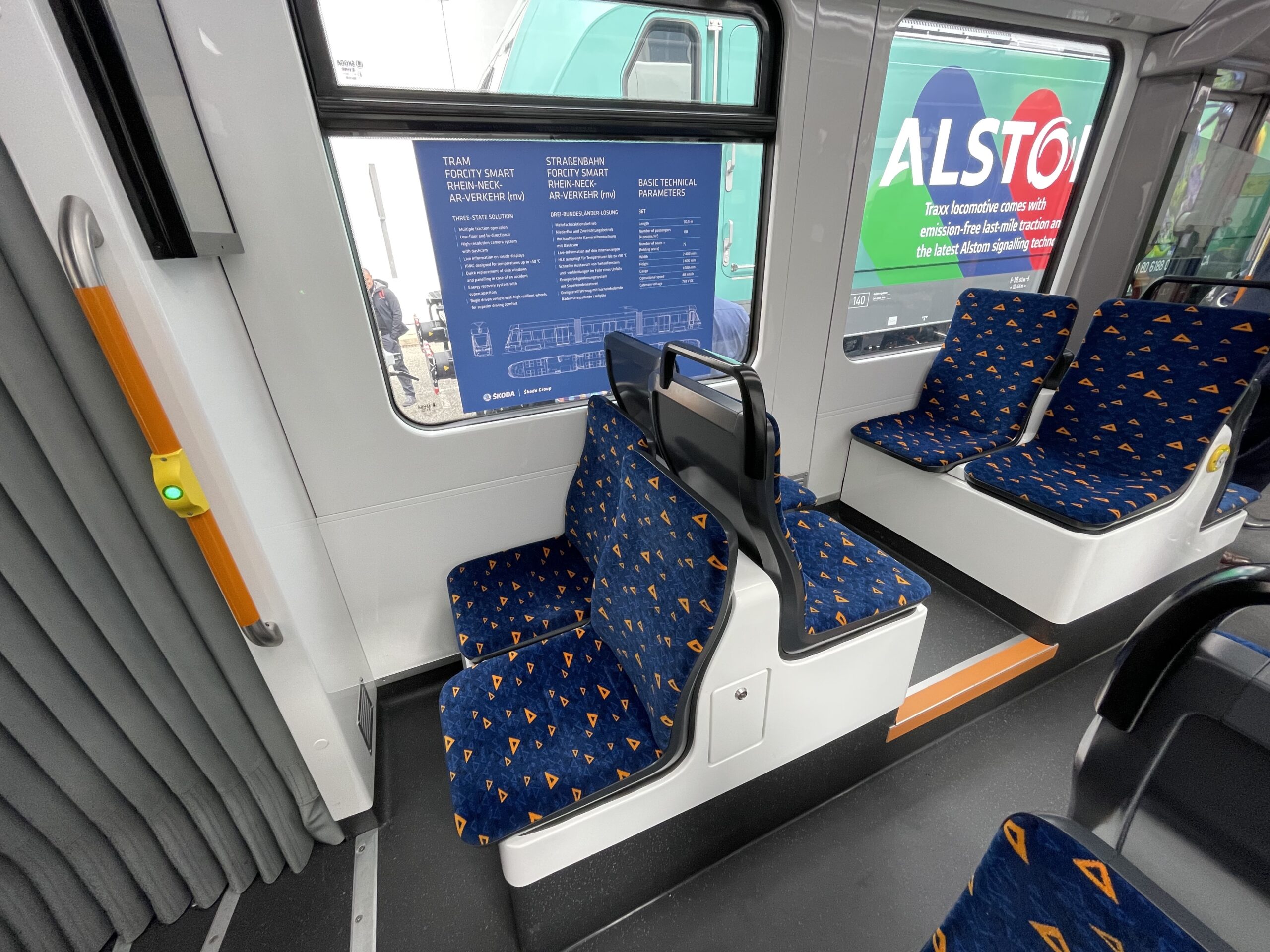 © a2b Global Media
From a data perspective, too, Škoda has made this a modern tram. It features real-time monitoring equipment to allow RNV to run an efficient maintenance schedule.
It seems then that the design of this tram is innovative and fit for the future. The hope now is that Škoda will be able deliver the units in a timeframe acceptable to RNV.