Deutsche Bahn is investing one billion euros in 30 new ICE trains. They are to enter passenger service starting in 2022.
From 2022 onwards 30 new ICE trains will join the existing fleet of DB's high-speed trains. The contract, worth around 1 billion euros, has gone to Siemens Mobility. Deutsche Bahn launched the tendering process in 2019, after the Federal Government announced its intention to reduce the rate of VAT on long-distance journeys from the start of 2020.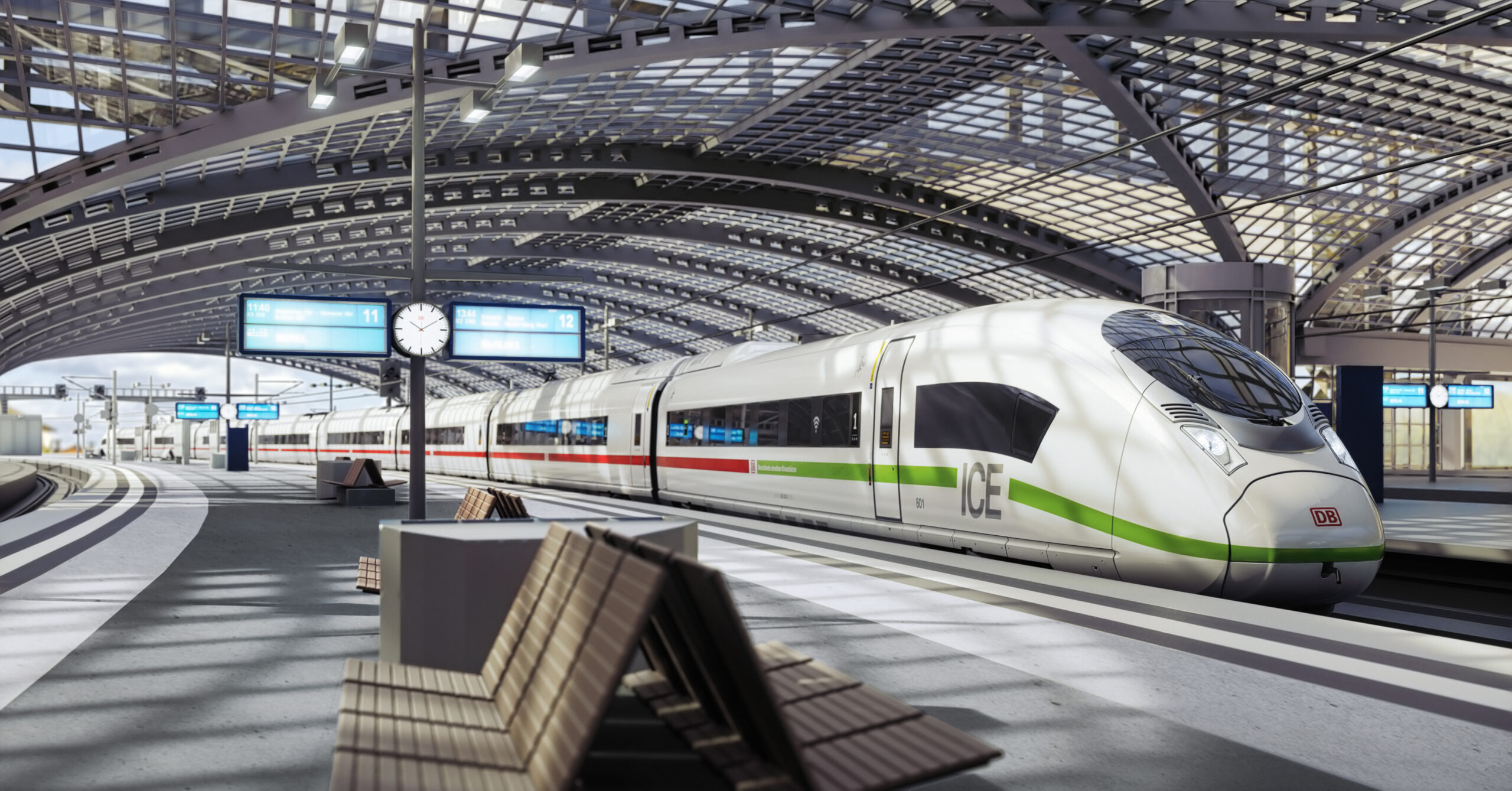 Initially, the new trains will run on lines between the federal state of North-Rhine Westphalia and Munich, which use the high-speed Cologne Rhine/Main line. These new trains will increase the amount of seats DB is offering in the long-distance segment by 13,000.
"Today is a major step towards a strong railway and environmentally friendly rail travel: DB is investing in new trains at record levels. Our fleet will see a modern addition in this new ICE. As early as the end of 2022 our passengers will benefit from more seats, more comfort and higher speeds. Over the coming years the entire DB fleet in the long-distance segment will grow by 20 percent. Even though demand has dropped significantly as a result of the coronavirus pandemic, everything speaks for climate-friendly rail travel in the long-term. That's why we're staying on track with our growth and investment!"
The contract with Siemens includes an option for a further 60 trains. Siemens will manufacture the new ICE at its locations in North-Rhine Westphalia, Bavaria and Austria. The ICE train will be based on the ICE 3 platform. Each 8-car train will have 440 seats (93 in 1st class, 347 in 2nd) and a top speed of 320km/h.
Passengers will enjoy the windows that are specially designed to allow mobile phone signals to penetrate. These are the first high-speed trains in DB's fleet to feature the technology. Each train will also have space for bicycles.
"The new, highly modern IcE trains will make taking the train substantially more attractive once again – not least because high-performance, high-speed trains are an important requirement for the implementation of the Deutschlandtakt alongside our infrastructure works. This will make the the railway an even greater climate-friendly alternative for long-distance travel. The order is also a strong boost to the economy and therefore a good signal to many employees in the rail industry and to their families. With an order of such a magnitude we secure thousands of jobs and strengthen innovations made in Germany."
All 30 of the new ICE trains are to be in service by 2026.
"We're helping Deutsche Bahn to implement the masterplan for the transformation in the transport sector. The goal is a massive reduction in carbon emissions, while getting more people on to public transport.
"Siemens and DB have a long-standing and very successful relationship. The most important requirement for the ICE contract was to get the trains into passenger service quickly. We're going to achieve that by using our time-tested Velaro platform."
Also read: