Knorr-Bremse is looking to increase freight rail efficiency and flexibility by trialling an automated brake testing system.
The new automation system will be retrofitted on to a Havelländische Eisenbahn (HVLE) freight train in 2023, ready to go into service in 2024.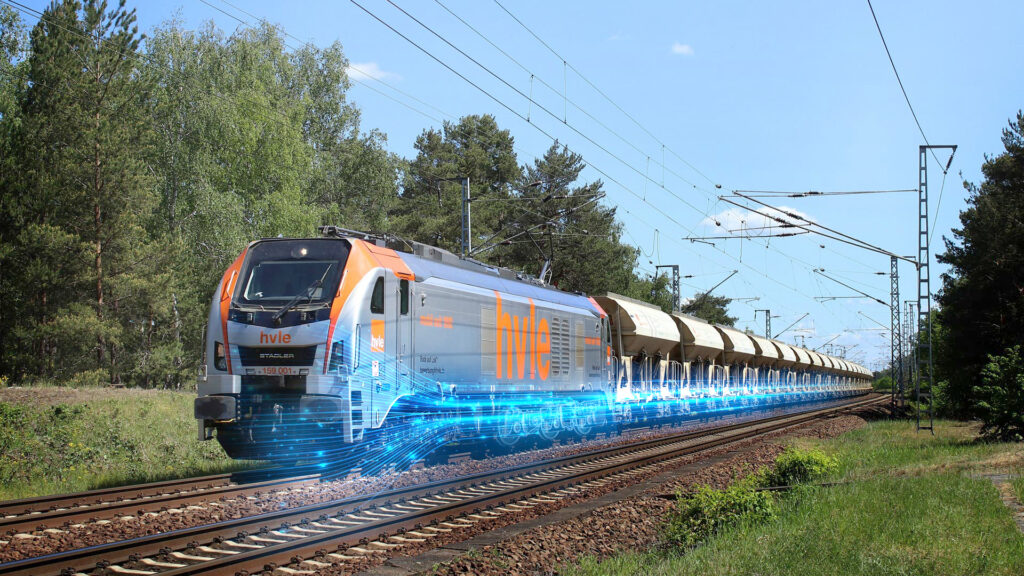 The system combines centralised railcar intelligence with sensor technology.
Because the train is not yet fitted with digital automatic coupling (DAC) and therefore doesn't have a train-wide data bus, the data signal for the brake testing system will be transmitted wirelessly.
The trial promises to deliver insights into the potential benefits of automated brake testing for freight rail.
For example, brakes on freight cars in the EU are currently manually tested, which takes time. Once it's possible to test from the driver's cab, the trains will be ready for departure much quicker.
Knorr-Bremse plans to use this trial to further develop its automation system, which also supports train composition recognition, train integrity monitoring and an electro-pneumatic brake control system.
It's also currently producing its first digital automatic coupling (DAC) prototypes, called FreightLink, at its Budapest plant.
These have been designed to withstand the forces generated by moving, braking or manoeuvring freight trains and will undergo testing on a new, custom-built test rig.
Later this year a more advanced version of its DAC will be installed on a train for testing under real-world conditions.
"The key to shifting freight to rail is to digitalise and automate the rail freight sector in Europe, which still largely depends – for the time being, at least – on manual operations.
"With our current initiatives for developing new automation functions, as well as our DAC prototypes, we're showing that we lead the field when it comes to producing the key innovations that will make rail freight substantially better, more efficient and more competitive over the next few years."
Knorr-Bremse plans to launch these products as part of package of integrated, interoperable freight rail solutions in 2026.
By 2030 it estimates it will have a total European market volume of up to 10 billion EUR (10.01bn USD).