On 11 December the European Parliament held an extraordinary plenary session during which the new Commission President Ursula von der Leyen gave a powerful speech on one of the key focal points of her tenure: the EU Green Deal. It aims to make Europe the first climate-neutral continent by 2050.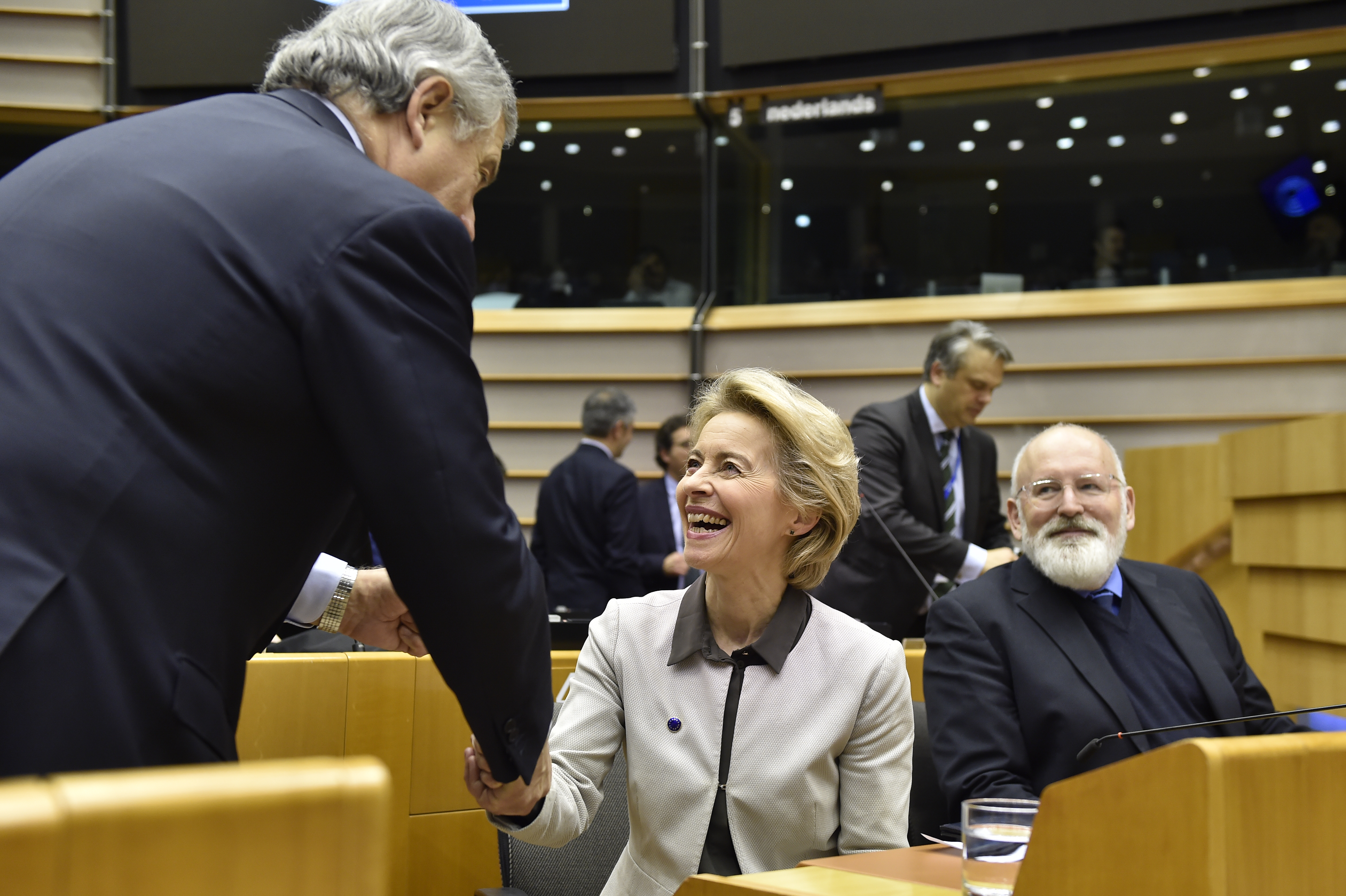 Prior to the plenary session, von der Leyen gave a statement during which she stressed the historic nature of the undertaking, calling it "Europe's man on the moon moment" and saying that Europe owed it to its children.
"The European Green Deal is on the one hand our vision for a climate-neutral continent in 2050 and it's on the other hand a very dedicated roadmap to this goal. [...]
"I'm convinced that the old growth model that is based on fossil fuels and pollution is out of date and is out of touch with out planet. The European Green Deal is our new growth strategy. It's a strategy for growth that gives more back than it takes away. And we want to really make things different. We want to be the front-runners in climate-friendly industries, in clean technologies, in green financing.
"But we also have to be sure that no one is left behind. In other words, this transition will either be working for all and be just, or it will not work at all. And therefore a crucial part in the European Green Deal is the Just Transition Mechanism. We have the ambition to mobilise 100bn euros, precisely targeted to the most vulnerable regions and sectors."
UNIFE, which represents the European rail supply industry, said it strongly welcomed the EU Green Deal.
"Rail plays an instrumental role in achieving the ambitious goals set by the Green Deal. The decarbonisation of Europe necessitates the decarbonisation of its transport sector. In fact, our sector remains the second largest greenhouse gas-emitting (GHG) sector after energy production, currently responsible for nearly 24% of Europe's GHG emissions. and the only whose emissions have been increasing over the past 20 years. Against this backdrop, rail transport has steadily reduced its emissions while increasing its passenger and freight capacity. Investing in energy-efficient, low-emission rail transport appears to be pivotal to fulfilling the European Commission's ambitions."
UNIFE's Director-General, Philippe Citroën, who was just at COP25 in Madrid, also spoke out in favour of the Green Deal.
"The European rail supply industry is ready to play its part in supporting President von der Leyen's strategy by providing the technologies and innovation necessary to make rail transport ever-more sustainable and efficient."
UNIFE said it was particularly supportive of the target to shift 75 percent of EU freight traffic from road to rail.
The Community of European Railways and Infrastructure Companies (CER) also hailed the Green Deal. It said that to bring about this shift it would require the freight rail network to be extended and for digital traffic management technologies such as ERTMS to be implemented.
"The European Green Deal is an initiative of unprecedented ambition in any other continent of the globe: with it, the von der Leyen Commission proves its firmest commitment to change pace in the run towards full decarbonisation. CER will work with Vice-President Timmermans, Commissioner Valean and all other EU policymakers on the journey to provide all Europeans with more accessible and cleaner transport."
Also read: