Network Rail has published its 44 billion GBP five-year plan for the railway in England and Wales.
This plan covers Control Period 7 (CP7) from 2024–29. It focuses on increased investment in tackling climate change, improving train performance and investing in priorities for passengers and freight users.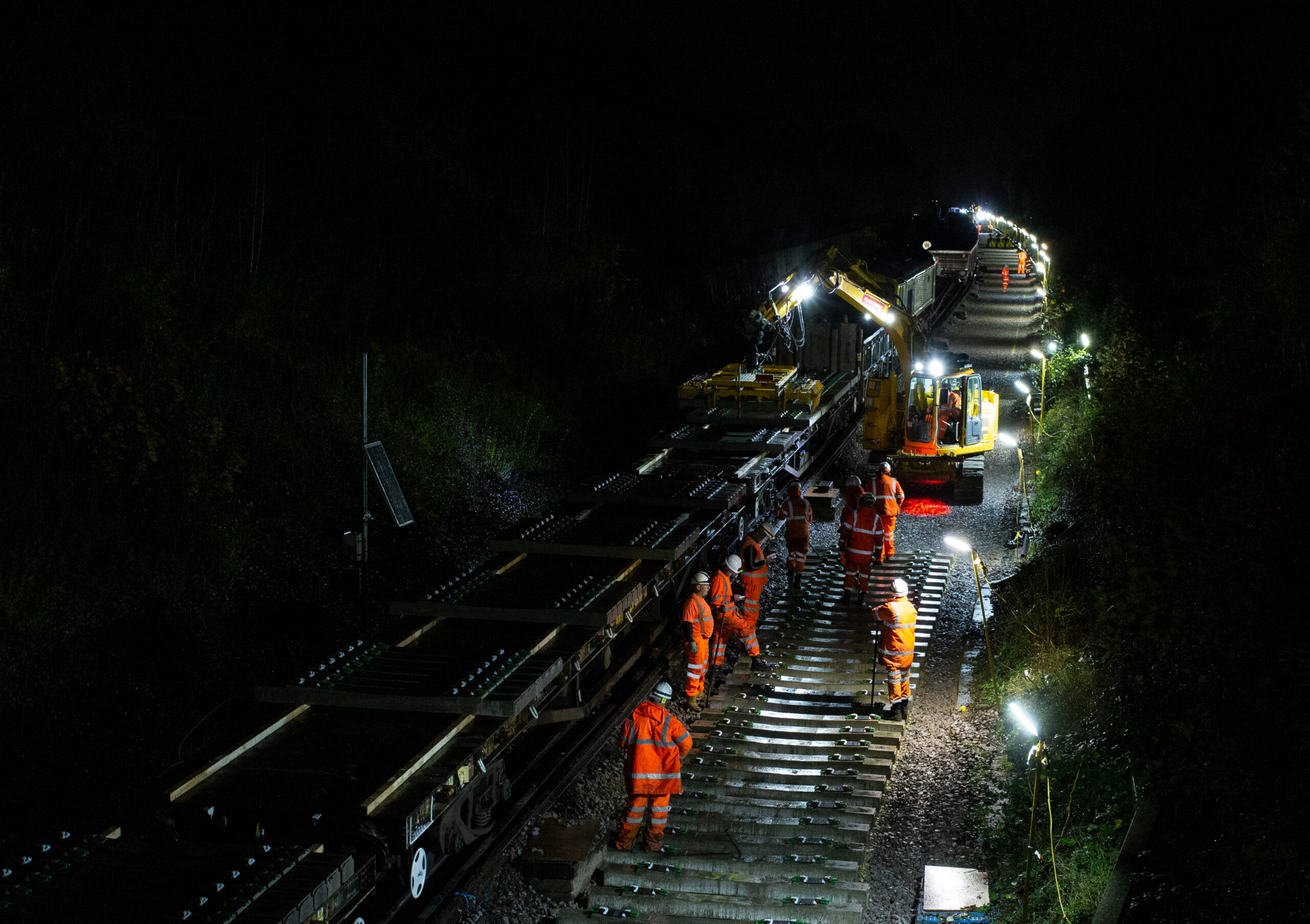 In December 2022, the Department for Transport (DfT) published its Statement of Funds Available (SoFA) for the railway. Network Rail has since been working on plans to deliver the best railway possible with the amount of money available.
After adjusting for changes in electricity costs, the established 44.1 billion GBP is 1.8 billion GBP more than was available in CP6 (2019–2024)
Network Rail's Plan for England and Wales
Network Rail intends to establish a more punctual and reliable railway that will deliver an improved passenger and freight experience.
This involves:
Recognising the need to improve performance over the remainder of CP6
Renewing lifts and escalators and improving lighting and passenger information systems to increase personal security and safety
More than doubling investment – to 1.6 billion GBP – in tackling climate change and making the railway more resilient to changes in weather
Investing in the reduction of emissions and targeted net-zero initiatives
Focussing on value for money and financial efficiencies
It also intends to support all who use the railway by:
Continuing to prioritise passenger, public and workforce safety
Investing in technology and innovation such as equipment on trains to remotely monitor infrastructure conditions
Investing 1.85 billion GBP in next-generation signalling that can improve reliability and train performance
Furthermore, the plan also supports economic growth and connectivity. This includes:
Investing in technology and research and development
Introducing major projects such as the Transpennine Route Upgrade and preparing for HS2
Supporting the continued growth of rail freight to meet its 7.5% growth target
Laying the foundations for Great British Railways (GBR) 
"As we look to the next five years, the Government's commitment to invest £44 billion in the operations, maintenance and renewal of England and Wales's railway is a clear indication of the strong economic value rail brings to Britain.
"Our plan for CP7 is ambitious, focused on our passengers and customers and reflects the current complexities and challenges facing the industry. There will no doubt be obstacles ahead and I look forward to working collaboratively with the sector to deliver this plan, reshape the industry and build a railway that is fit for the future."
Summaries of the CP7 strategies can be viewed and downloaded here.