Over two thirds of suppliers (67%) have committed to Network Rail's science-based targets initiative aimed at limiting carbon emissions.
This initiative is part of Network Rail's environmental sustainability strategy, which has been created to reduce the carbon footprint of the organisation and its wider supply chain.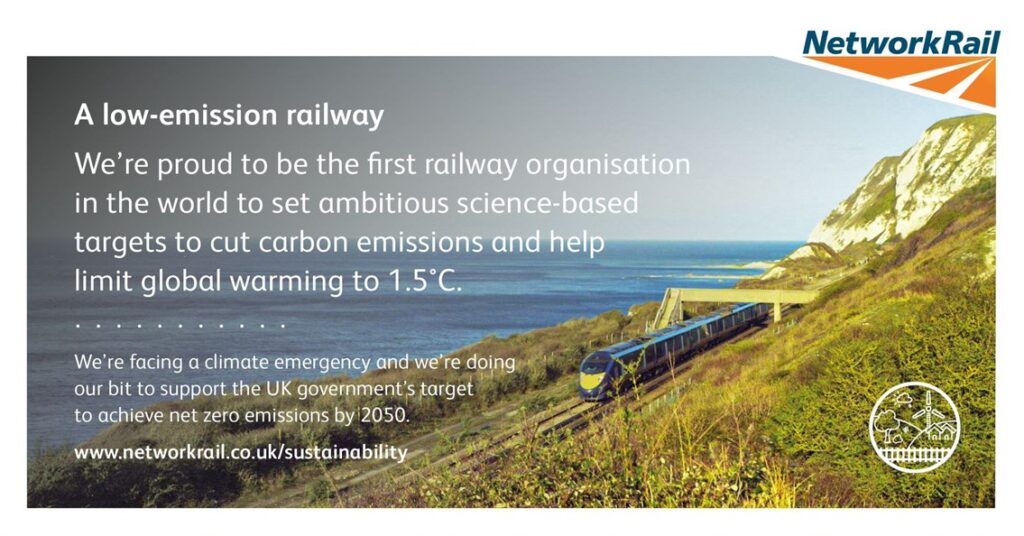 Network Rail is the world's first railway infrastructure body to adopt this level of science-based targets, which are independently verified plans to reduce carbon emissions to limit global warming to 1.50C and minimise the worst effects of climate change.
Around 97% of Network Rail's emissions are classed as 'scope three', meaning they mainly come from third parties like suppliers.
To address this, its environmental sustainability strategy has set a target for 75% of suppliers to have their own science-based targets by 2025.
To help its suppliers take the right steps, Network Rail's Commercial and Procurement (C&P) management team has begun holding workshops highlighting the benefits of joining this movement, sharing industry best practice and ideas for reducing emissions.
Four events have been held so far, which are viewable online, and further workshops are being planned for the future.
Rupa Bhatt, Strategic Supplier Manager at Network Rail, said:
"The success of the Science Based Targets workshops is reflected in the growing number of suppliers committing to reducing carbon emissions.
"We have more to do to achieve our goal but we're making excellent progress with 67% of suppliers now committed to science-based targets by carbon emissions.
"It's been great to see our suppliers showing such positive support for this initiative."