Private rail freight operator Lineas is scheduling more services starting on 15 June to run throughout the summer to anticipate a potential fall in inland waterway freight transports due to low water levels in the Rhine.
Water levels in the Rhine river were so low in 2018 that barge transport was impossible for a number of weeks. This had a significant economic impact on the German economy according to JPMorgan economist Greg Fuzesi, causing a drop in GDP of 0.7 percent that year – in part due to a fall in transports, in part due to a drop in production processes that required river water for cooling.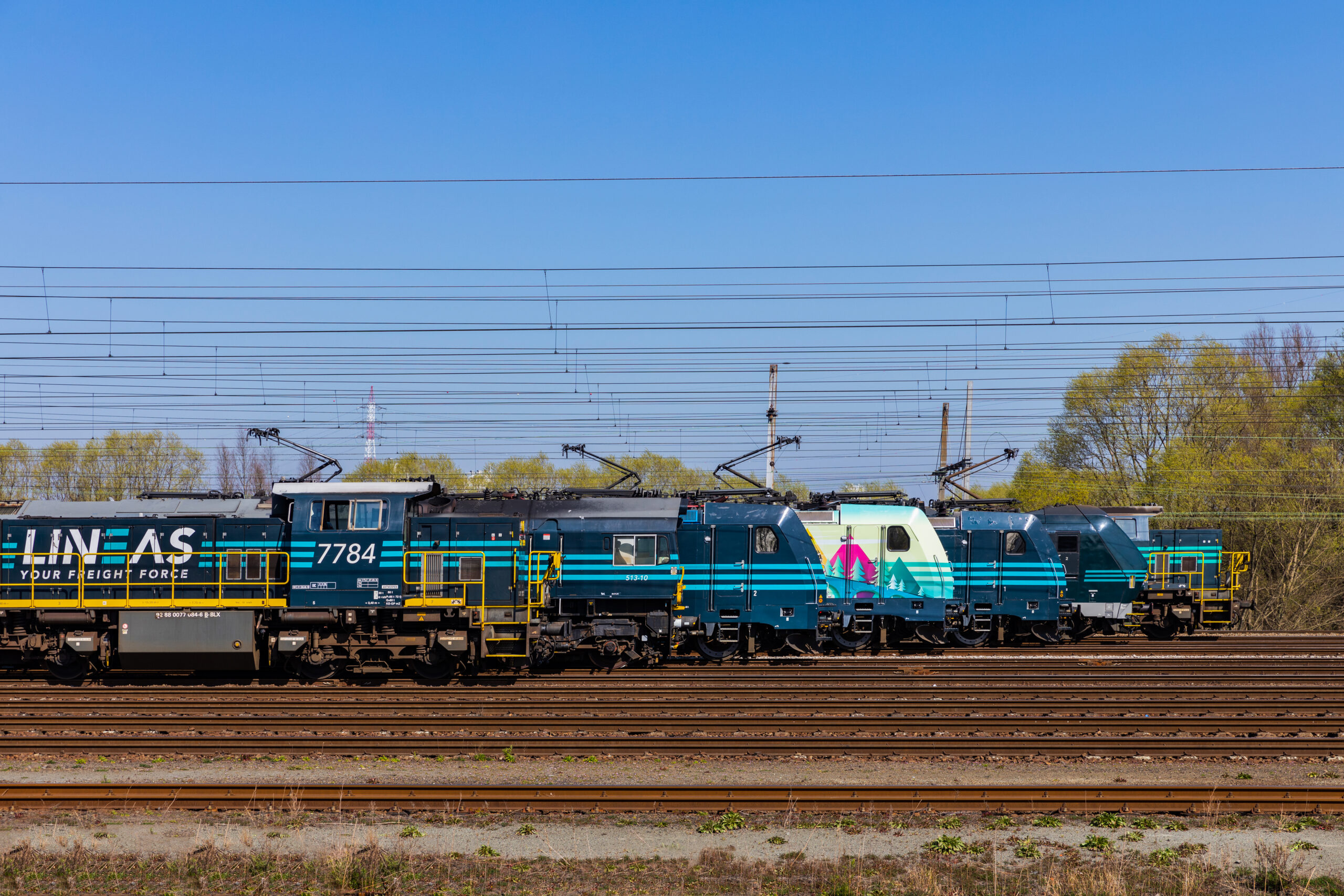 Water levels in the Rhine are now at very low levels once again. Lineas says it will operate 14 weekly Xpress services to allow for a shift from barge to rail so that there is no interruption to supply chains. This should help mitigate the effect of the low water levels and prevent the kind of knock to the economy that was seen in 2018.
"Seeing the continuous drop of the water level, Lineas has pro-actively scheduled additional connection to ensure that transports can keep flowing. With up to fourteen weekly Xpress trains along the Rhine and additional capacity to the Mannheim region, we offer our customers high frequency and flexible capacity access without the need to book entire block trains.
"We are also in close contact with barge operators to serve the needs of the market. Multimodal solutions can keep goods flowing in Europe, no matter the weather."
In particular, Lineas is increasing its Swiss Xpress from 5 to 8 weekly return trips; its Austrian / Slovak Xpress from 3 to 6 weekly return services, with regular extensions to Hungary; and additional capacity for up to 3 weekly return services to Mannheim, Stuttgart and Karlsruhe. Overall, Lineas will provide up to 50 percent more capacity for intermodal volumes.
These long-haul services connect West Germany with three major hubs on the Lineas network: Antwerp, Rotterdam and the Ruhr Area.
Also read: