SNCF Voyageurs and Alstom have unveiled the first French hybrid train.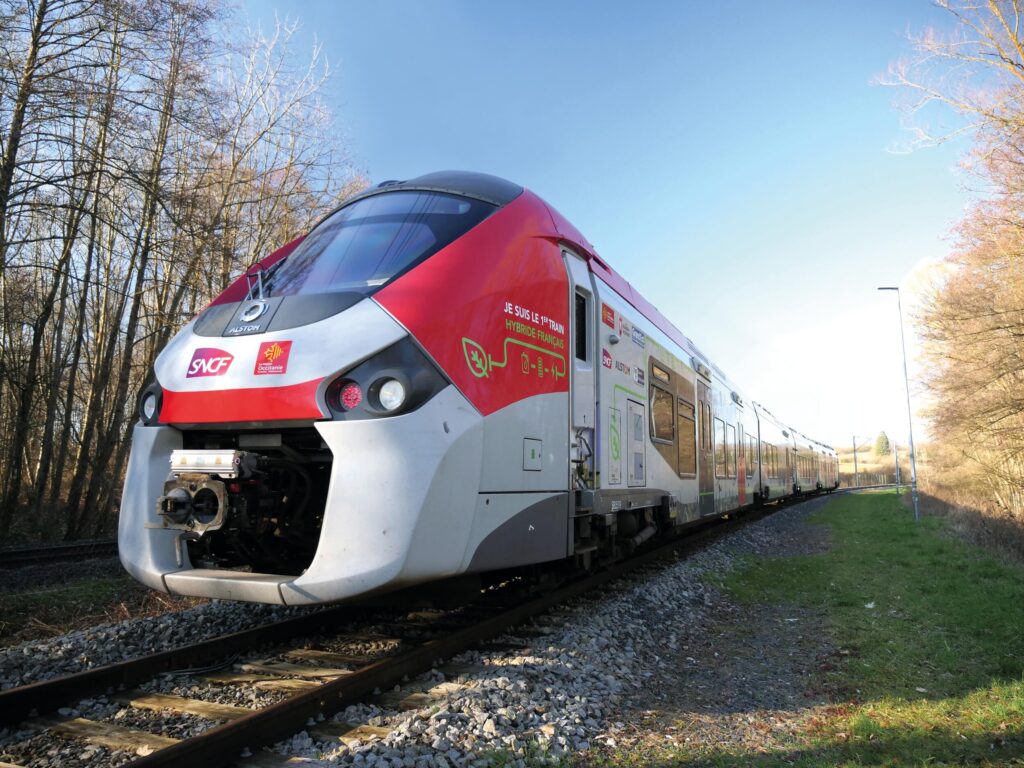 Presented at both Alstom's Reichshoffen site and the Régions de France headquarters in Paris, this electric-diesel-battery regional train is the first hybridisation project of a Régiolis train in France.
The project was launched in 2018 by SNCF Group and Alstom with support from the Occitanie, Grand-Est, Nouvelle-Aquitaine and Centre-Val-de-Loire regions.
The partners' ambition is to contribute to the decarbonisation of regional trains by reducing energy consumption and greenhouse gas emissions with a product that adapts an existing diesel fleet without having to modify current infrastructure.
After the validation of the energy storage systems at the end of 2020, work began on hybridisation. This involved replacing half of the Régiolis train's diesel engines with energy storage systems made up of lithium-ion batteries.
The train was also temporarily equipped with a laboratory coach and sensors to measure its energy flows.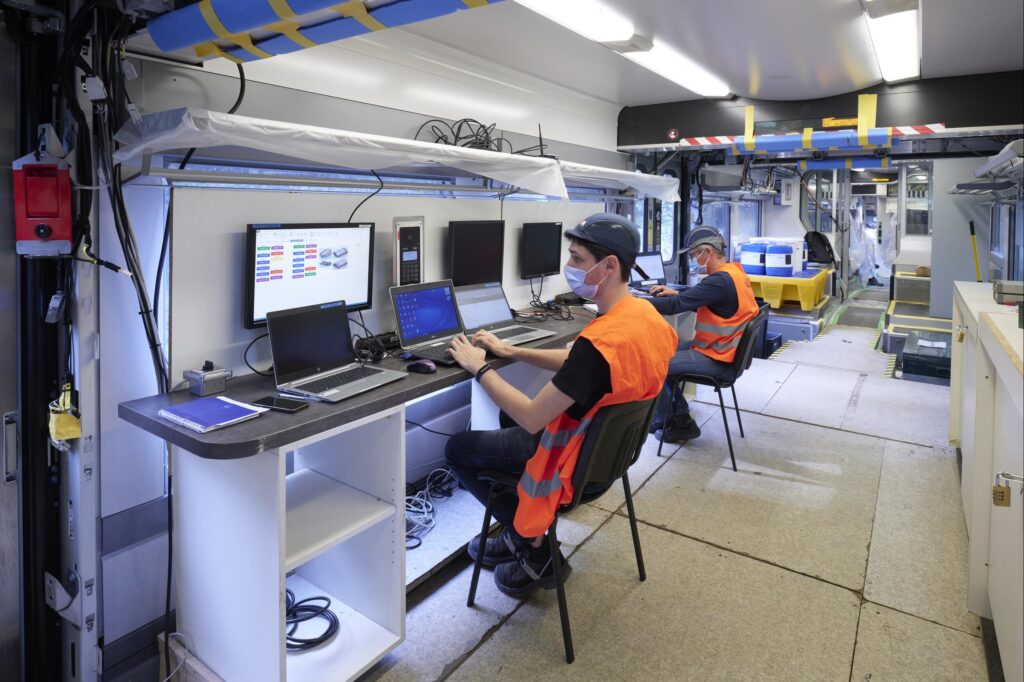 © Alstom / Christian Creutz
Testing has taken place for the last eight months, starting with a static and dynamic tuning phase at up to 60 kilometres an hour at Alstom's Reichshoffen site. This checked the train's operations and hybrid traction mode.
The train was then moved from France to the Velim test centre in the Czech Republic for validation and certification tests at up to 160km/h.
Results showed that the rate of energy recycling during braking, which is used to recharge the batteries, is very high at over 90%. This provides energy savings of up to 20% depending on the vehicle's itinerary.
The hybrid train will be able to travel the same distance on non-electrified lines as its dual-mode diesel-electric partner – up to 1,000 kilometres. It's zero-emission mode allows it to run without using combustion engines for up to range of around 20km. This feature will be tested in commercial service to reduce pollution in certain urban areas.
The train will now begin its final test phase on the French national rail network.
An experimental commercial service will start in spring 2023 in each of the Occitanie, Grand-Est, Nouvelle-Aquitaine and Centre-Val-de-Loire regions. If successful, the partners will then consider deploying the hybrid solution across the current Régiolis fleet.
"The skills of the SNCF and Alstom technical teams have made it possible to meet the challenge of integrating an innovative traction chain into existing equipment, thus paving the way for the decarbonisation of regional trains.
"To offer the regions other alternatives to diesel by 2024–2025, we're also working on other solutions, such as hydrogen and battery-powered trains, as well as the partial electrification of lines."