Scotland: Following the Stonehaven Derailment on 12 August, Network Rail engineers have now started laying 500 metres of rail track. This follows the completion of works to repair the bridge and embankment at the site that were damaged during the derailment as well as the removal of the railway carriages.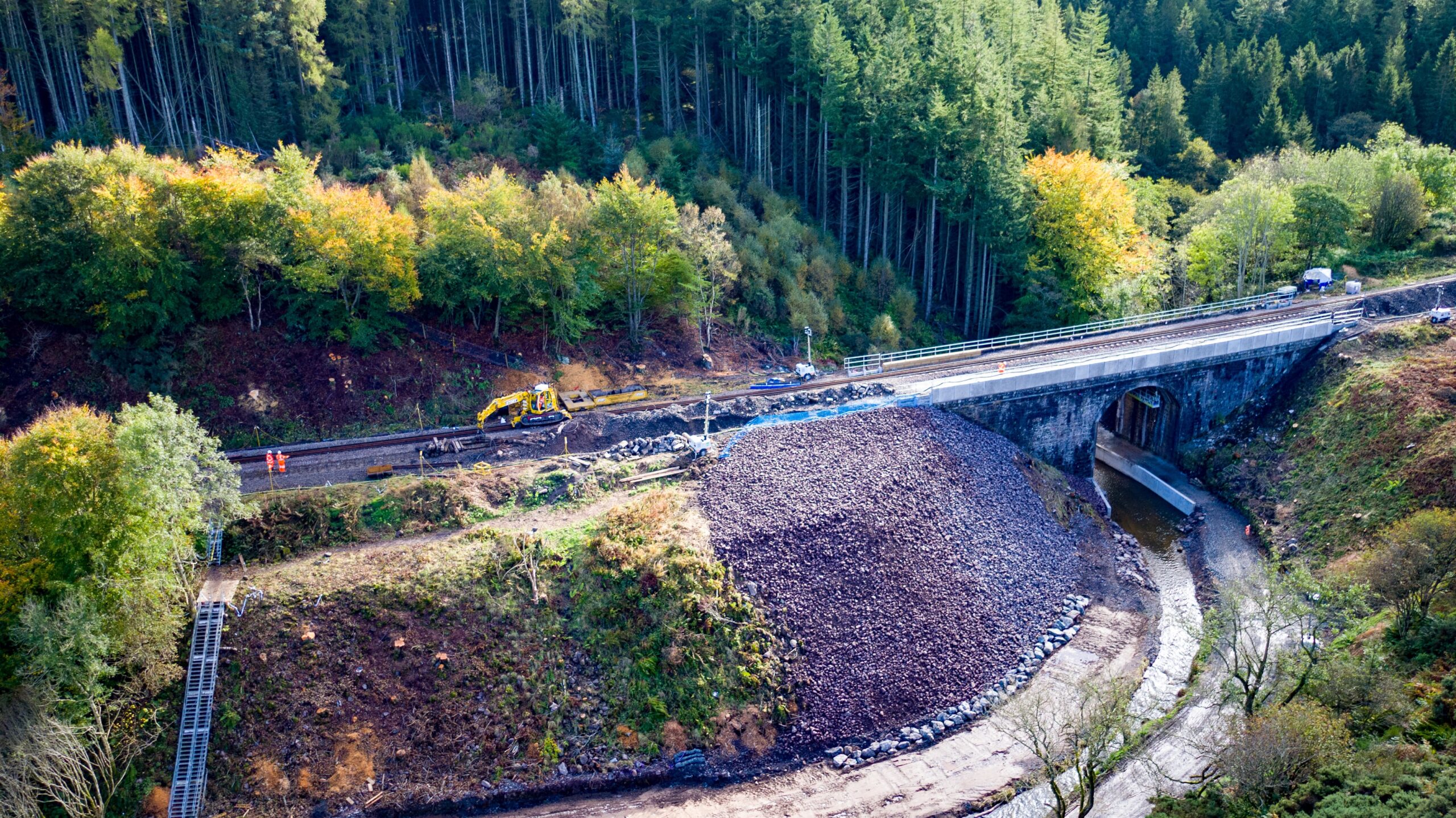 The NR engineers are removing damaged track and will also relay 400 metres of telecommunications cables. A substantial amount of engineering work is needed to fix and extend the drainage systems on the track and the lineside equipment.
"This is a very complex and challenging recovery and repair operation and it will take time for our engineers to fully restore the track and other infrastructure.
"While we will reopen the line for customers as soon as possible, our focus throughout the recovery process has been on making sure we do all we can to learn from this terrible accident and try to prevent similar incidents happening in the future."
Following the derailment, Network Rail inspected hundreds of sites in Great Britain that had higher-risk trackside slopes, similar to Stonehaven, as a precaution. These inspections were conducted in-house, and by specialist contractors and were supplemented by aerial observations (helicopter).
Replacement bus services remain in place while the line is closed.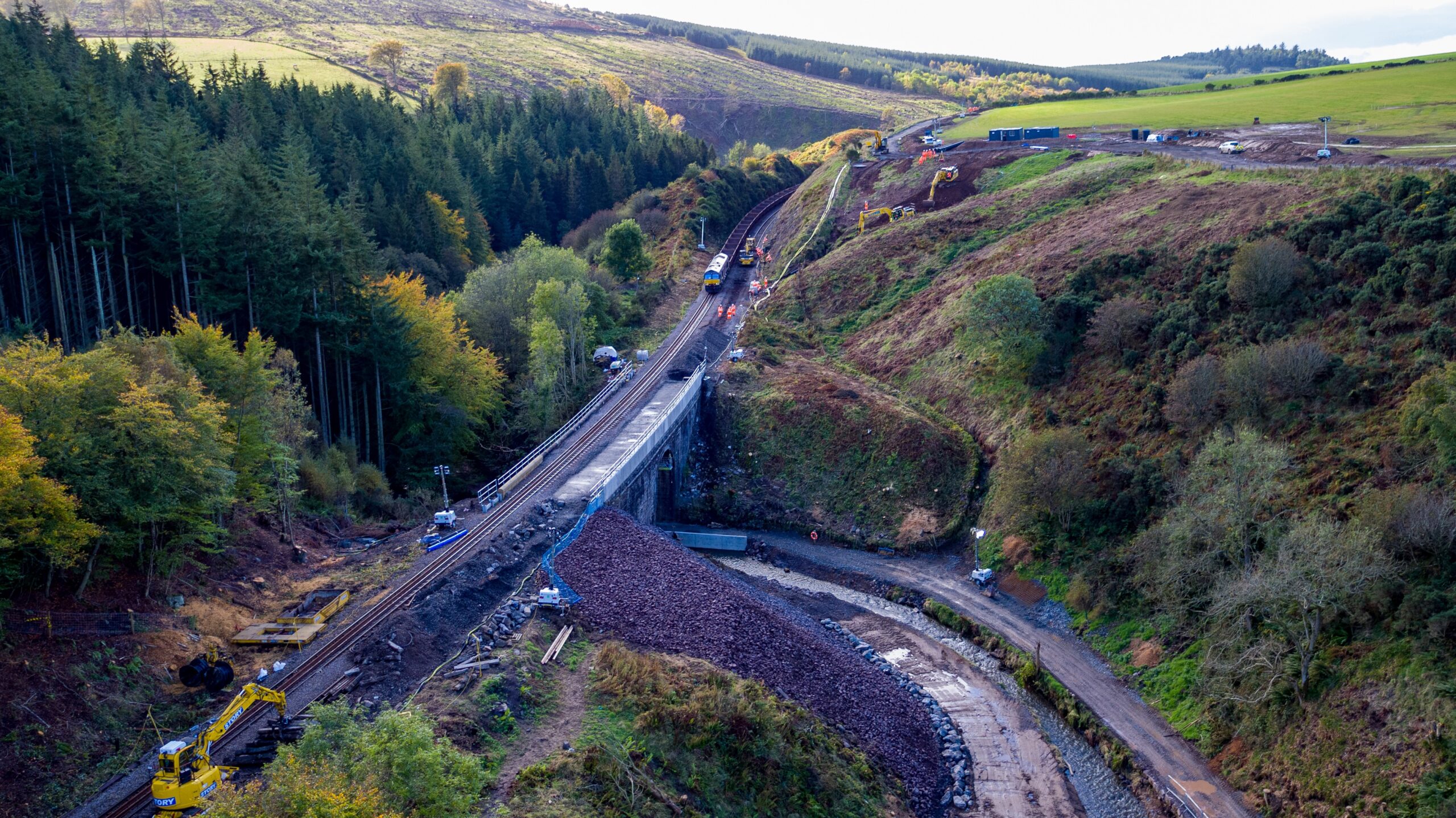 © Network Rail
Also read: