The high-speed Eurostar services between London and mainland Europe remove the equivalent of 60,000 flights (750,000t) in carbon emissions every year. That is the finding of new research published on Wednesday.
These figures highlight the huge environmental benefits that this international rail service deliver. HS1 Ltd, which operates the 109km high-speed line connecting London St Pancras to the Channel Tunnel released its study 'Delivering for Britain and Beyond – The Economic Impact of HS1' during the twinning ceremony between St Pancras International and Gare de Bordeaux Saint-Jean.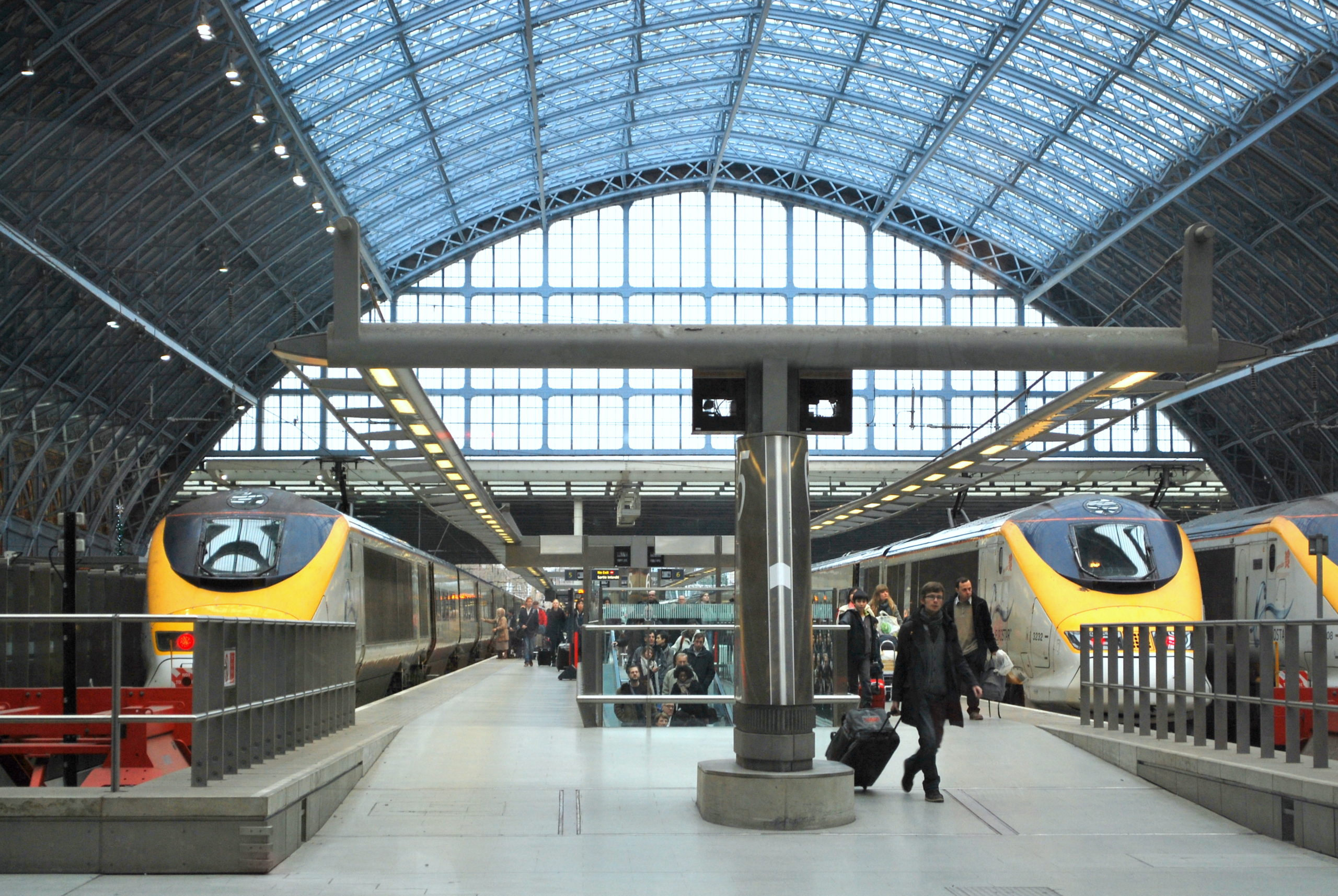 HS1 Ltd is currently working with international partners to bring about direct rail services to Bordeaux. Future destinations – those reachable from London by rail within five hours – include Frankfurt, Düsseldorf and Cologne in Germany as well as Geneva in Switzerland.
"More and more people are switching to rail as the most environmentally-friendly way of travelling between the UK and a growing list of destinations in mainland Europe. They enjoy international travel without the hassle which is all-too-often associated with airports and make important environmental savings along the way.
"We are a fast, efficient, reliable and green gateway to Europe."
The research, produced by Steer on behalf of HS1 Ltd, indicates that once the new Amsterdam and Rotterdam Eurostar services reach their full potential and further international services are added to the portfolio, passengers could make a further 4.9 million international train trips per year. This would save a further equivalent of 26,000 short-haul flights in carbon emissions (470,000t). The average carbon emissions for a train journey, compared to a flight of the same distance, are 80 percent lower.
Once the new direct high-speed services between London and Bordeaux become operational – potentially in 2022 – HS1 Ltd believes 200,000 people will use the service each year.
Obviously, passengers using a rail connection rather than flying will contribute fewer carbon emissions. One figure in the report illustrates nicely why adding further international destinations is important: passengers from the UK undertake 6 million international rail journeys on HS1 each year. However, fewer than a fifth of them continue their journey beyond France or Belgium (which have direct Eurostar links to London). This suggests that passengers travelling to other destinations in Europe, such as Germany, don't choose rail as their mode of transport. There are currently 3.68 million journeys by air between London and Germany, making German direct rail destinations an attractive market that would deliver important environmental benefits as well.
There are 5.06 million journeys by air between London and the Netherlands so the implementation of direct rail services from the Netherlands to London that are launching shortly will hopefully have a positive impact starting this year. A key obstacle to implementing more direct international rail services is the added red tape coming from Britain's decision to remain out of the Schengen Area, which means all international destinations must implement border infrastructure enabling passport checks.
Also read: